How College Prepared Jason Momoa For His Aquaman Role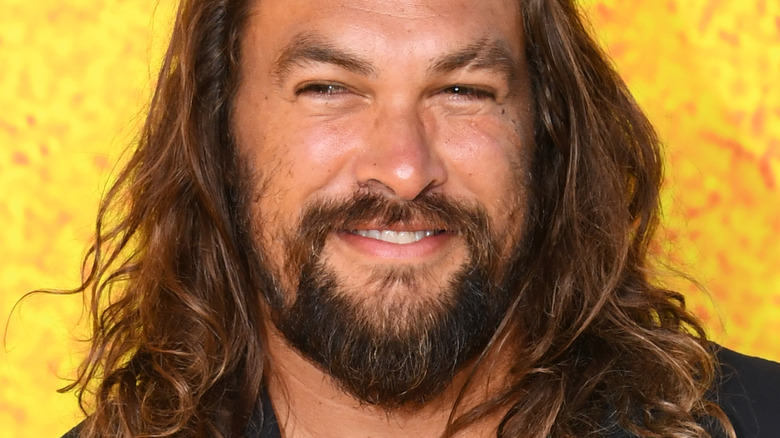 Jon Kopaloff/Getty Images
Action star Jason Momoa is the protector of the deep in "Aquaman," but that persona extends offscreen, too. "Without a healthy ocean, life on our planet as we know it would not exist," the actor said during a United Nations Ocean Conference in June, where he was honored with the nature baton. These aren't just words to Momoa. The Hawaiian native has long been outspoken about his love for nature, and growing up as he did on the water, the world's oceans play an especially meaningful role in his life.
Previously, in 2019, the actor-turned-activist launched a sustainable water company called Mananalu, according to POPSUGAR. Mananalu offers aluminum-packaged water to cut back on single-use plastics — and the way Momoa sees it, there's really no excuse to be drinking plastic water bottles anymore. (Right, Chris Pratt?) In September, Momoa took to Instagram, urging fans to "be better at protecting our land and oceans." He also shaved his hair on camera to raise awareness of ocean pollution caused by single-use plastics ... which is not the first time he's sacrificed his locks for the good of the planet.
In other words, Momoa is the real life Aquaman we don't deserve. While his passion for environmentalism makes him perfect for the role, he also prepped for it in an unexpected way: while studying in college.
Jason Momoa's interest in marine biology helped bring Aquaman to life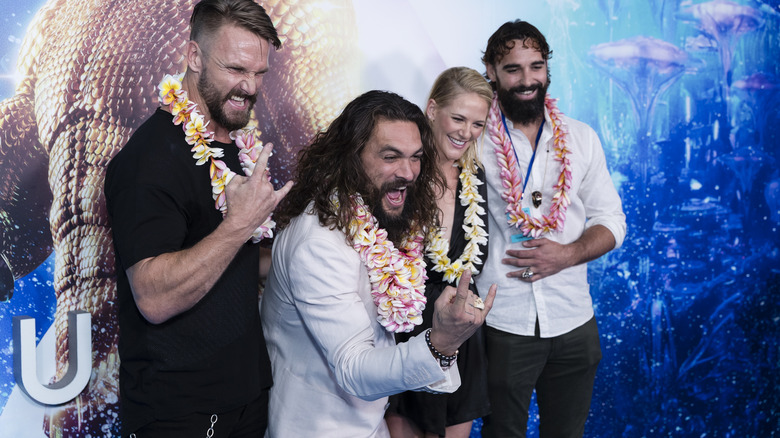 Brook Mitchell/Getty Images
According to Los Angeles Magazine, Jason Momoa is well equipped to be the ocean's champion that he is today. That's because the future Aquaman tailored his studies toward the ocean in college, despite never officially getting his degree. "I was actually going to school for marine biology and then I switched over to wildlife biology," Momoa told The Chicago Tribune in 2014. "I went to school out in Colorado. I was living out in Fort Collins. I wanted to get to know my dad better in Hawaii, and then the TV show [Baywatch] came and it kind of changed my whole life."
"Baywatch" may have kickstarted Momoa's acting career, but his marine biology background undoubtedly helped him snag the starring role as a real-life DC superhero. Fans of the comics know that Aquaman's ability to communicate with underwater creatures comes in handy when he needs help — and an understanding of the oceans makes the whole thing appear more realistic. In 2017, "Aquaman's" producing team, Zack and Deborah Snyder, told Los Angeles Times that Momoa's connection to water made him their first choice to play the character. "We're big 'Game of Thrones' fans ... I remember Jason Momoa [as Dothraki chieftain Khal Drogo.] Zack was like, 'Jason would be the perfect Aquaman.' I was like, 'It's so out of the box. But yeah!' He can be tough. And he feels like he comes from the water," Deborah shared.
Jason Momoa was born to play Aquaman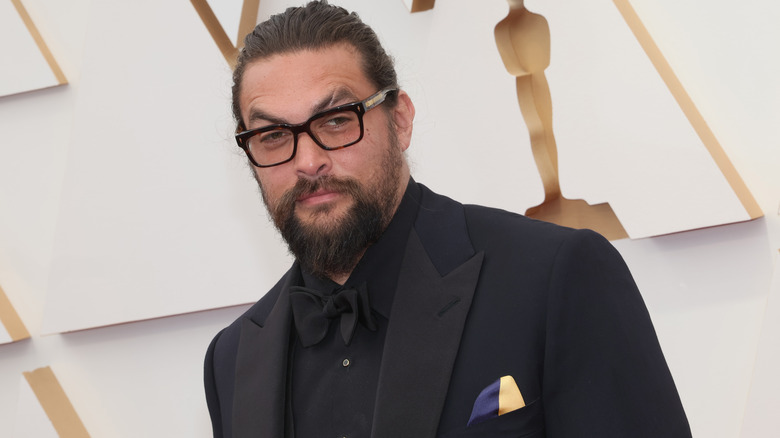 David Livingston/Getty Images
Because the role of Aquaman carries personal importance for Jason Momoa, he seized the opportunity to use his platform for good. Through the films, "It's amazing to be able to bring awareness of what is happening to our planet," the activist told GQ UK. "It's not some story that's been told over and over, [it's a] movie about what's happening right now but in a fantasy world."
It's also a chance for the star to raise awareness of Polynesian culture. Not only does the Aquaman character have a duality of backgrounds, but so does the half-Hawaiian Momoa, who ethnically identifies as Polynesian. "The Momoa lineage goes back nine generations in Hawaii but we actually found out we came from Aotearoa — which means we left Hawaii, went down to Aotearoa and then back," Momoa told Newshub. (Aotearoa is what the indigenous people of New Zealand call their country.)
This was yet another reason Momoa was perfect for the film, according to director James Wan. "[Aquaman] is a superhero character who actually is biracial in that he's half-Atlantian, half surface dweller. It's great for someone like Jason Momoa, with his background, he could really kind of understand growing up and really sort of play it up," Wan told BET. Momoa is clearly proud of his heritage, as he famously performed a ceremonial Maori haka, or an ancient New Zealand war dance, during the red carpet premiere of "Aquaman" in LA.