The Real Reason Jason Momoa Feuded With Chris Pratt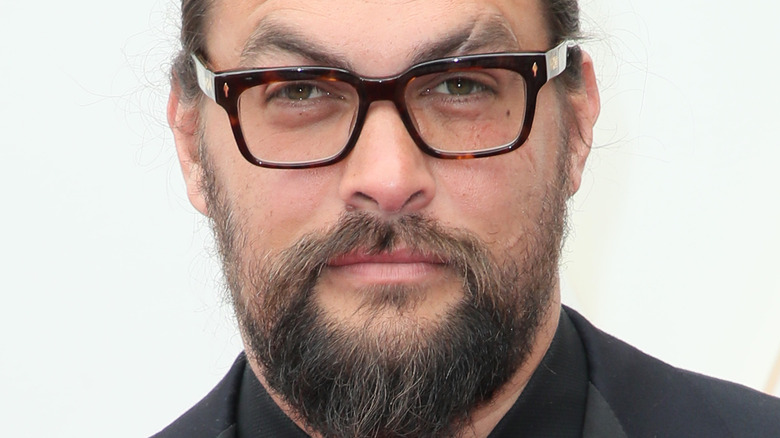 David Livingston/Getty Images
Jason Momoa has led the Dothraki, conquered underwater kingdoms, and proved that shirts are optional at awards show afterparties — but he's still one of the nicest guys in Hollywood. In addition to spending time volunteering at children's hospitals, the Hawaiian hunk is incredibly supportive of his stepdaughter Zoë Kravitz and passionate about protecting Planet Earth ... not to mention he just generally spreads love everywhere he goes!
But of all his wonderful attributes, Momoa's activism might be his most well-documented. In 2019, the environmental warrior founded a sustainable water company called Mananalu, which, according to its official website, seeks "to create a wave of change by fighting plastic pollution with aluminum-canned water." Mananalu also documented Momoa's various efforts in support of the environment, including "testifying on climate change" on behalf of the island nations.
Mananalu has grown since its launch — in part due to Momoa's penchant to promote it on Instagram with shirtless posts — but also because of influential partnerships with everyone from Hawaiian airlines to Earth Angel. "As a human species we need the earth to survive. And make no mistake, it doesn't need us," Momoa famously told the United Nations, per LA Mag. Clearly, he's not just jumping aboard the celebrity bandwagon in favor of environmental action. In fact, the famously laid-back star feels so strongly about the need to protect the planet that he once feuded with fellow actor Chris Pratt over the latter's lack of environmental responsibility.
Jason Momoa slammed Chris Pratt for using plastic water bottles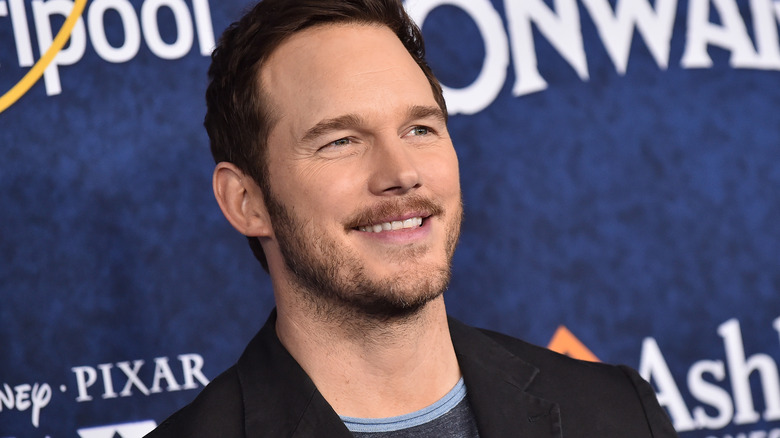 DFree/Shutterstock
Like Jason Momoa, Chris Pratt is an action star, who headlined the "Guardians of the Galaxy" franchise, but unlike Momoa, he's not exactly helping to safeguard the planet. In 2019, Pratt took to Instagram to share his fitness partnership with Amazon by posing in front of workout equipment with a plastic water bottle in hand. It was this plastic bottle that sent Momoa over the edge. "Bro I love you but wtf on the water bottle. No single use plastic. Come on," Momoa wrote in the comments section of the post, per Us Weekly.
While some fans felt that Momoa was using his platform to publicly shame Pratt, Momoa's response wasn't surprising. After all, the "Aquaman" star once shaved his iconic beard (for the first time in 17 years) just to raise awareness of his canned water brand ahead of Earth Day, according to Us Weekly. If anything, his comment on Pratt's page simply reaffirmed his passion for the environment, but fans took it to mean Pratt and Momoa were feuding. 
Thankfully, Pratt issued an apology and explained the plastic bottle was an oversight. "I always carry my big gallon size reusable water jug around with me," he wrote, per Today. "Somebody threw that plastic bottle to me in the photo shoot cause I didn't know what to do with my hands." Pratt concluded with a reminder to "reduce, reuse, and recycle" so that Aquaman's "home of Atlantis isn't covered in plastic."
There's no bad blood between Jason Momoa and Chris Pratt
The whole incident didn't sit well with Jason Momoa, at least not until he responded to Chris Pratt's apology. In true nice-guy fashion, Momoa shared a dedicated Instagram post posing with Pratt and his two children Lola and Nakoa-Wolf Momoa (whom he shares with ex Lisa Bonet). "I'm sorry this was received so badly," the "Game of Thrones" alum began. "I'm just very passionate about this single use plastic epidemic ... i hope u make a reusable water bottle for amazon so we can all purchase. You're an inspiration to many I'm one of them," Momoa added, before telling Pratt that he would send him a case of Mananalu.
As BuzzFeed reported, fans were quick to praise Momoa for his willingness to bury the hatchet with Pratt. "Aww! Love this!!! (You were totally right tho!) keep reminding those celebrity friends of yours how important it is to end single use plastics! Also, MAKE A MOVIE TOGETHER," one person wrote.
No update yet on the movie front, but Momoa is continuing to tout the importance of aluminum water bottles. "Stoked to see people using infinitely recyclable aluminum cups and earth digestible packaging," he wrote alongside an April 2022 Instagram video in which he tagged his "Dune" co-stars, including Timothée Chalamet and Zendaya. Looks like more than a few of his famous friends are on board, too. (Hi, Dwayne Johnson!)