How Zendaya And Timothee Chalamet Passed The Time While Making Dune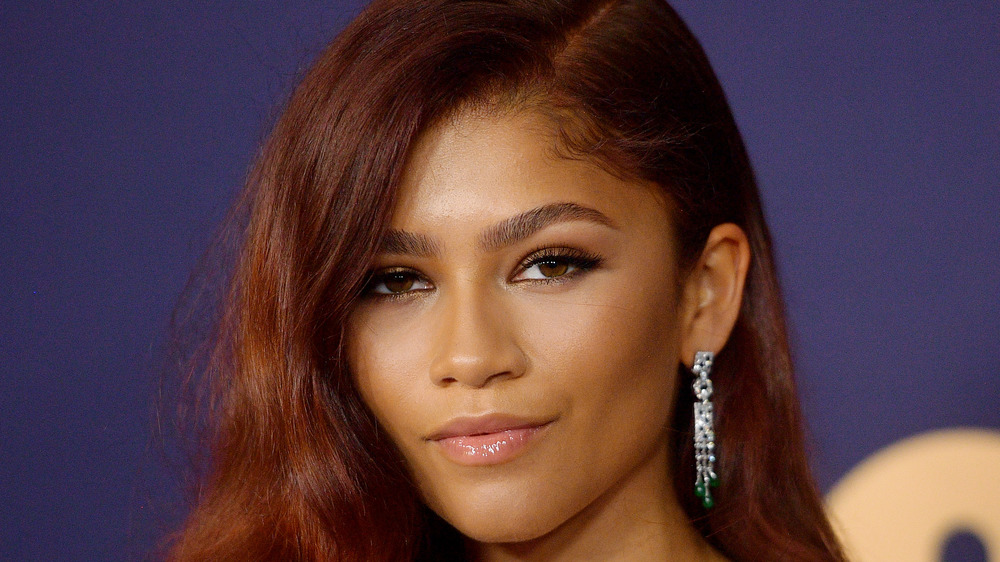 Matt Winkelmeyer/Getty Images
When they weren't filming their scenes, what were Zendaya and Timothée Chalamet doin' on the set of Dune? Chalamet and Zendaya are two of the biggest Gen Zers in Hollywood right now, so it's pretty exciting that the pair is teaming up. An adaptation of Frank Herbert's acclaimed 1965 science fiction novel Dune is (after multiple delays) set to hit theaters on Oct. 1, 2021.
The floppy-haired Call Me By Your Name star and the celebrated Malcolm & Marie actress are both playing lead roles, and the buzzed-about film also stars heavyweights like Javier Bardem, Oscar Isaac, and Jason Mamoa, per IMDb. Directed by Dennis Villeneuve (who also helmed Arrival and Blade Runner 2049), fans are definitely already amped. Its intense first trailer has racked up millions upon millions of views on YouTube, and Villeneuve called the film "Star Wars for adults." We'd argue Star Wars *is* for adults but, regardless, there's a lot of hype so far. 
With a massive budget of "close to $200 million," per ScreenRant, and an impressive cast, there were surely some solid stretches of time when the film's stars may have been on set, but not filming. At least, there was apparently enough time for these two to get up to some hilarious antics. So, how did the pair (and we sense a budding friendship here) spend their downtime? Scroll down for the mood-boosting activity Timothée Chalamet and Zendaya did on the set of Dune. 
Timothée Chalamet and Zendaya held Dune dance paries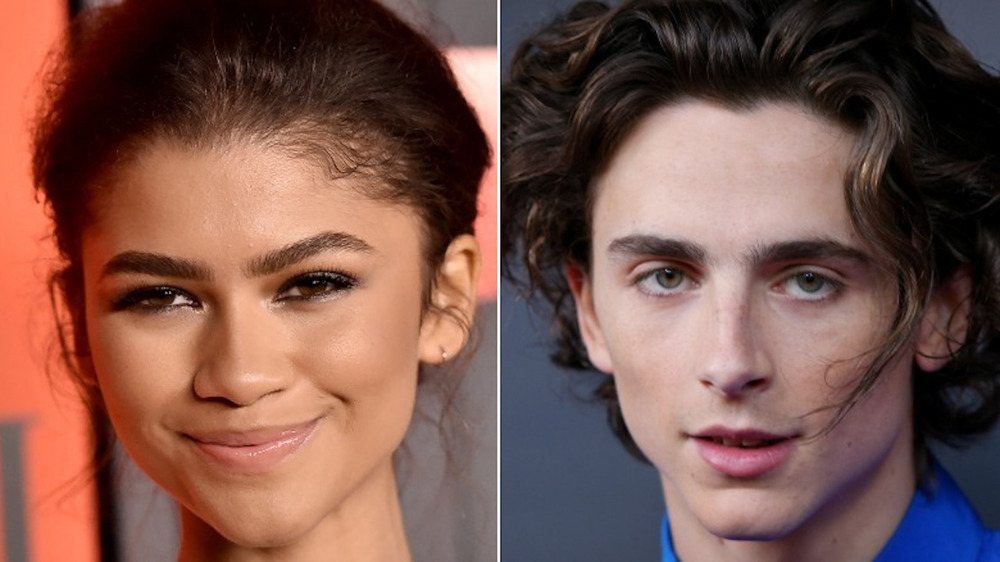 Steven Ferdman, Lisa Maree Williams/Getty Images
So, what did Zendaya and Timothée Chalamet do with their Dune downtime? They danced, of course! Zendaya opened up to Stephen Colbert on The Late Show about how the pair got Dune dance started (and they sound like serious ragers). "He's become one of my closest friends, and he is lovely and so talented," Zendaya said. "I think my favorite part was when we would have these, like, dance parties in my room, where I would leave the door open." She continued, "Timothée would come in with his little speaker, and then everybody would start coming in and we'd just start dancing."
Colbert guessed that co-star Javier Bardem was the best dancer of the bunch, to which Zendaya joked, "Listen, he peeked in and he was grooving. I was like, 'Okay, Javier!' He had the moves. I was very impressed."
Meanwhile, it seems that Zendaya and Chalamet's friendship really has become a meaningful and genuine part of both their lives — dance breaks aside. Back in September 2020, Chalamet wished his co-star happy birthday on Twitter and it couldn't have been sweeter. "happy birthday to one of the most inspiring people I've met on my short journey. Someone with the strongest ethical character, and a moral compass that is in harmony with a totally fearless creative abandon ... hope your day is beautiful, friend.." he wrote. Zendaya replied, saying the tweet nearly made her nearly "tear up." Um, us too!