What Is Timothée Chalamet's Net Worth?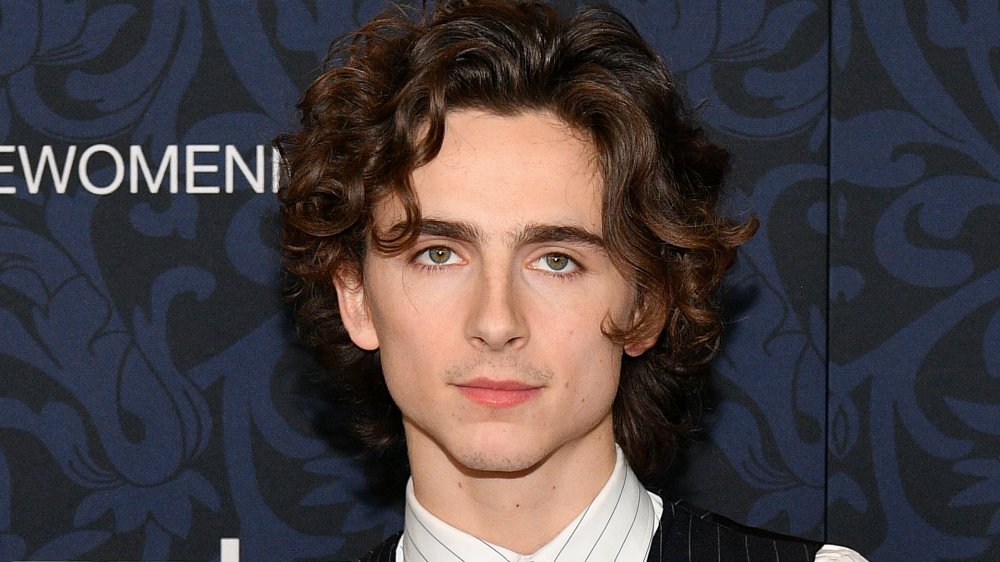 Dia Dipasupil/Getty Images
Timothée Chalamet has achieved immense success in a relatively short period of time. The actor first gained attention in 2014's Interstellar, but his true breakthrough came in 2017's Call Me By Your Name, which earned him an Academy Award nomination for Actor in a Leading Role, making him the third-youngest person in the history of the award show to be nominated for Best Actor, per Gold Derby. Chalamet went on to have roles in the critically-acclaimed Lady Bird and Little Women – both directed by Greta Gerwig — as well as Beautiful Boy and The King. In addition to his work as an actor, Chalamet has attracted attention for his unique look and fashion sense.
All of this success has led to a pretty penny in Chalamet's bank account. That being said, the young actor's net worth may be a bit less than one might expect. It turns out that prestige dramas and period pieces don't net as much income as Marvel movies do, go figure. As of this writing, Chalamet is set to star in the film Dune opposite Zendaya, which will almost certainly earn him some more cash, but let's take a look at where his net worth sits at the present moment.
Timothée Chalamet is making moves (and a whole lot of money) in Hollywood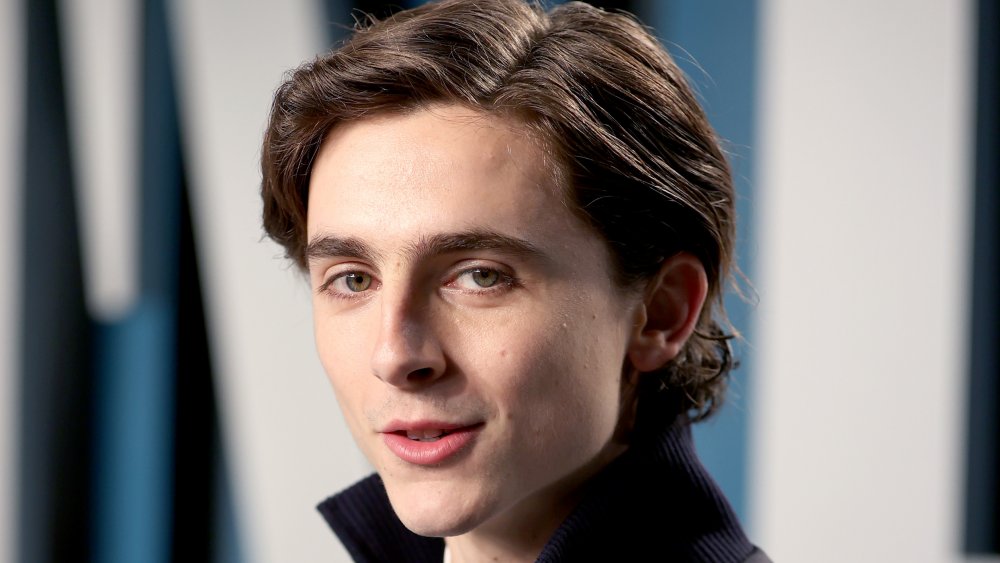 Rich Fury/vf20/Getty Images
According to Celebrity Net Worth Timothée Chalamet is worth around $6 million. While the young actor has been tight-lipped about how much he takes home for each movie, it seems safe to assume that his Oscar nomination for Call Me By Your Name just might have contributed to a pay raise. After all, the attention any actor gains from an acclaimed performance makes them more in demand and, therefore, able to negotiate higher rates for their films. In addition to gaining money, he's also given some of it away. In 2018, Chalamet donated his salary from one of his films after coming under fire for working with Woody Allen. 
While Chalamet has already headlined a few movies, the actor has plenty of high-profile roles on the docket that will certainly increase his net worth. There's 2020's Dune, as well as a sequel to Call Me By Your Name. Chalamet is also set to portray singer-songwriter Bob Dylan in the biopic Going Electric, which, as of this writing, is only in pre-production, but has already generated some buzz. The actor is also scheduled to appear in the Wes Anderson picture The French Dispatch. While Chalamet is worth $6 million these days, there's no doubt that his net worth will continue to rise as he continues to make a name for himself in Hollywood.