How John David Washington Really Feels About His Age Gap With Zendaya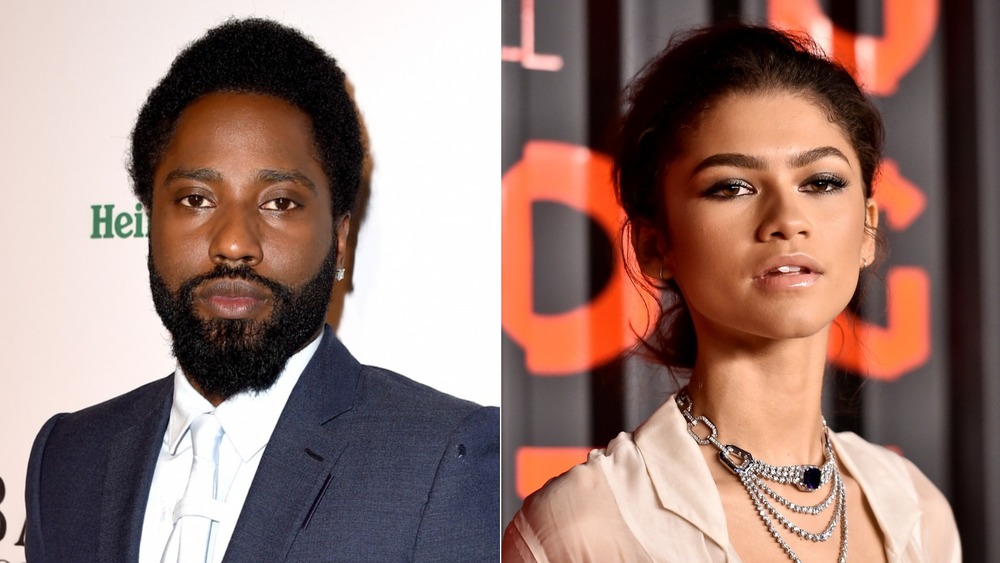 Kevin Winter/bafta La, Steven Ferdman/Getty Images
Zendaya's new Netflix drama Malcolm & Marie, which chronicles the love story (and past love stories) between one couple, is creating buzz all over Hollywood. 
Zendaya first began her time on camera as a child actor on Disney Channel, first as a backup dancer on Shake It Up and then starring in her own series, K.C. Undercover (via IMDb). Since her Disney days, Zendaya has been proving her acting chops with movies like Spiderman: Homecoming and The Greatest Showman. Perhaps her most significant departure from Disney to date has been her role as Rue Bennett on HBO's Euphoria, for which Zendaya became the youngest actress to win the Emmy Award for Outstanding Lead Actress in a Drama Series. 
John David Washington, who stars opposite Zendaya in Malcolm & Marie, was previously nominated for a Golden Globe for Best Actor for his role as Ron Stallworth on BlackkKlansman. Upon the drop of the trailer for the February 2021 film, fans of both Zendaya and John David Washington began to notice and question the age difference between the two Hollywood stars.
So did her age affect her performance in Malcolm & Marie? Or is the concern unwarranted? Keep reading to see what John David Washington had to say about acting with Zendaya.
John David Washington said Zendaya "is a woman"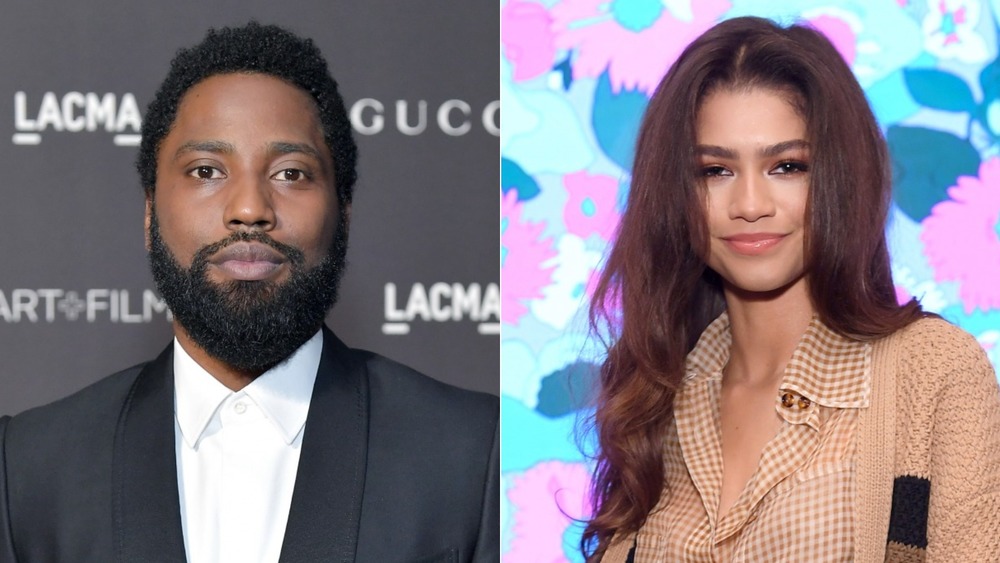 Neilson Barnard, Noam Galai/Getty Images
In an interview with Variety, actor John David Washington revealed how he feels about the criticism his new Netflix film Malcolm & Marie is due to the age difference between him and his co-star Zendaya. The drama follows the romantic relationship between Malcolm and Marie, played by Zendaya and John David Washington, who, in real life, are 12 years apart in age.
"I wasn't concerned about it because she is a woman," said Washington, 36, in the interview about his 24-year-old co-star. "People are going to see in this film how much of a woman she is. She has far more experience than I do in the industry. I've only been in it for seven years. She's been in it longer, so I'm learning from her. I'm the rookie."
"I was leaning on her for a lot. Some of the stories she's shared about what she's had to go through with Twitter and everything," Washington added. "I appreciated her wisdom and discernment when it comes to this business. I admire that. What I'm really excited for people to see when the film is released – they're going to see how mature she is in this role. We're talking about versatility, and Sam and Zendaya brought both."
The film is getting a lot of Oscar buzz, so maybe the drama will help Zendaya break from her Disney mold even further.