Jason Momoa Breaks Everyone's Hearts All Over Again With His Lisa Bonet Relationship Update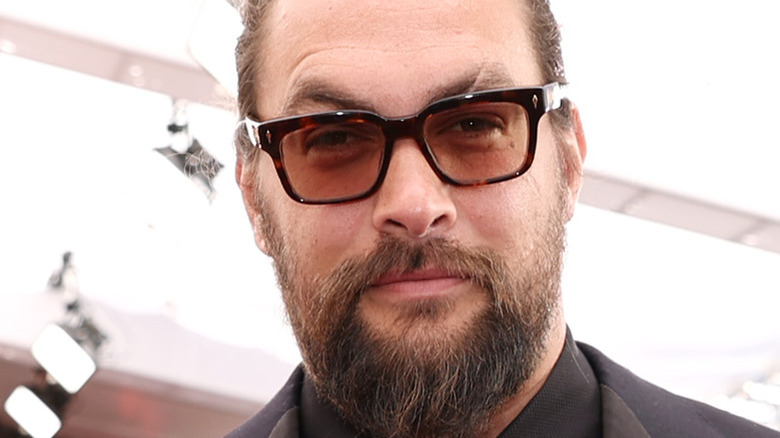 Emma Mcintyre/Getty Images
Jason Momoa and Lisa Bonet broke fans' hearts when they announced their divorce. The celebrity couple made a statement about the break-up in a since-deleted Instagram post, which said, "We have all felt the squeeze and changes of these transformational times ... A revolution is unfolding, and our family is of no exception ... feeling and growing from the seismic shifts occurring ... And so we share our family news that we are parting ways in marriage." Momoa and Bonet began their relationship in 2005. They shared two children, and the "Aquaman" star has been an involved stepdad to Bonet's daughter Zoë Kravitz. The celebrity couple made their relationship legal when they married in 2017.
In late February, several media reports showed that Momoa and Bonet were getting back together! One of the many sweet aspects of the celebrity couple's romance was that Momoa had crushed on Bonet since childhood. During a 2017 visit to "The Late Show with James Corden," the "Justice League" star confessed to Corden, "Ever since I was like, 8 years old and I saw her on the TV ... I have always wanted to meet her, and she was a queen, always." To summarize, the news broke fans' hearts, then fans got hope that Momoa and Bonet had reconciled ... But it turns out the hope was short-lived.
Jason Momoa and Lisa Bonet are still broken up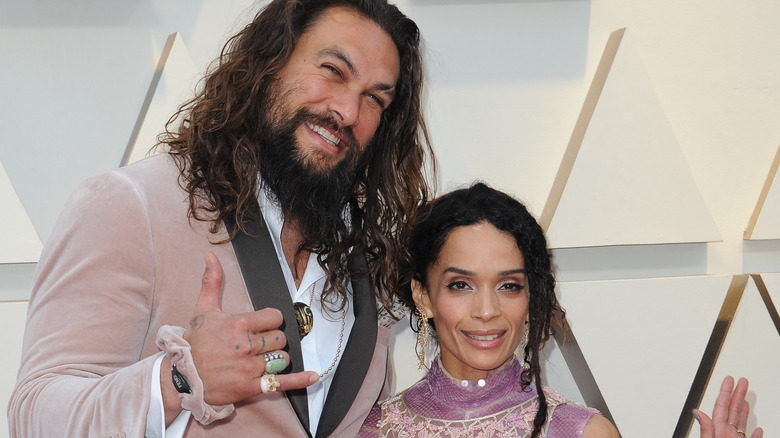 Tinseltown/Shutterstock
Alas, Jason Momoa and Lisa Bonet are still broken up. Momoa told Access Hollywood at the Oscars, "We're not back together. We're family. We have two beautiful children together." One reason fans were hopeful about reconciliation was Momoa's appearance with the couple's 14-year-old Lola and 13-year-old Nakoa-Wolf at the premiere of "The Batman," which starred his stepdaughter, Zoë Kravitz. ET reported on the "Aquaman" star's appearance with the kids. "We're just so proud," Momoa said about Kravitz as Catwoman. "Lisa couldn't be here, so we're representing me and the babies. We're very excited to just be here ... It's still family, you know?" A source also told Hollywood Life in February that the couple was "very much back together," and that their children were "obviously thrilled."
But before fans get too sad, know that Bonet has a history of keeping family ties with exes. Zoë's dad Lenny Kravitz spends Thanksgiving with Bonet and Momoa, and Lenny and Momoa are friends. Bonet told Net-a-Porter about their blended family, "It's fantastic. It's full-on family love." Let's hope that the tradition of keeping family close, even after divorce, stays in place after Momoa and Bonet's split.