Are Jason Momoa And Lisa Bonet Really Considering Getting Back Together?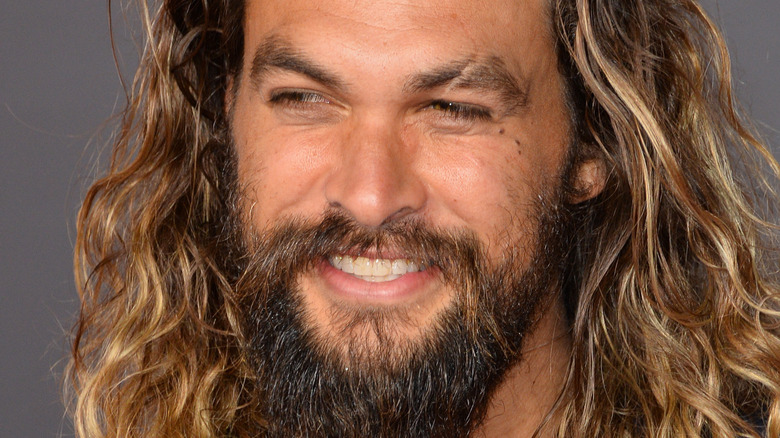 Featureflash Photo Agency/Shutterstock
Are Jason Momoa and Lisa Bonet getting back together? In January, the sweet celebrity couple broke fans' hearts when they announced they were parting ways. Momoa and Bonet made a joint statement about their split in a since-deleted Instagram post, which said, "We have all felt the squeeze and changes of these transformational times ... A revolution is unfolding and our family is of no exception ... feeling and growing from the seismic shifts occurring ... And so we share our family news that we are parting ways in marriage." The "Aquaman" star and "The Cosby Show" actor married in 2017, but started dating in 2005 and share two teenage children.
Despite the 13-year age difference, Bonet revealed there was something between them from the start. In a 2018 Net-a-Porter interview, Bonet confessed, "I can't say it was full-on from the moment we saw each other ... In that moment, love came and it came big, and he did not run as I think a lot of men do." One of the sweetest things is that Momoa had a crush on his wife for many years. In 2017, Momoa revealed on "The Late Show with James Corden" that he'd been pining away for Bonet since he was a little boy. The "Justice League" star said, "Ever since I was like, 8 years old and I saw her on the TV ... I have always wanted to meet her and she was a queen, always."
Knowing the history of Momoa and Bonet's relationship, you may not be too surprised to hear the latest news!
Jason Momoa and Lisa Bonet may be giving marriage another chance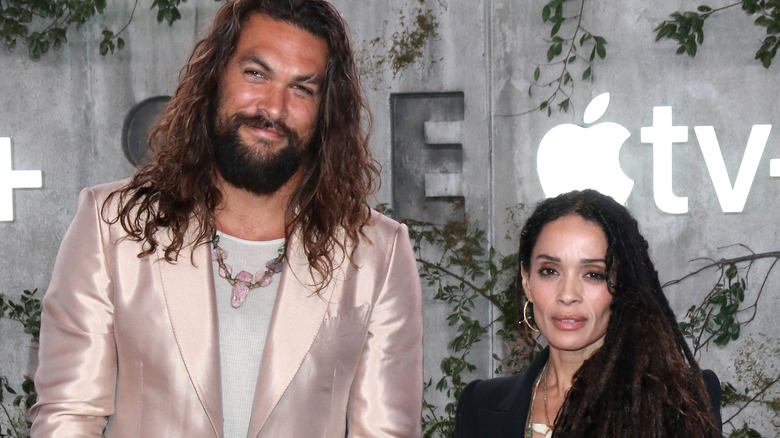 Kathy Hutchins/Shutterstock
Jason Momoa and Lisa Bonet are apparently giving marriage another chance! On February 25, HollywoodLife reported that the "Aquaman" star and Bonet decided to work on their marriage. An inside source told HollywoodLife the couple was already living together again and revealed, "They decided to work on things rather than throw in the towel because they have so much invested in each other." As mentioned previously, Momoa and Bonet share two teenagers — Lola, 14, and Nakoa-Wolf, 13. The insider claimed that the kids are "obviously thrilled."
Fans will be thrilled about the news, too. The celebrity couple always seemed to be in sync. Bonet said in a 2018 Net-a-Porter cover, "Jason is an alpha male who stands for love and family. Having an absent father, then to be fully met by a man of that stature, is really incredible." How could fans not love this couple? Especially after Momoa told Outside in 2017, "Ever since I was a little boy, I have always wanted to be a father."
In November 2020, Momoa told Men's Health that family has become even more important during the pandemic. "We've all gotten so much closer ... My wife is very sophisticated and smart and [our kids and I are] kind of like animals that need to be trained a little better," he said. "I'm constantly a work in progress, and I've just been trying to get better as a father and a husband." And it sounds like he's succeeding in that effort.
Jason Momoa and Lisa Bonet are better together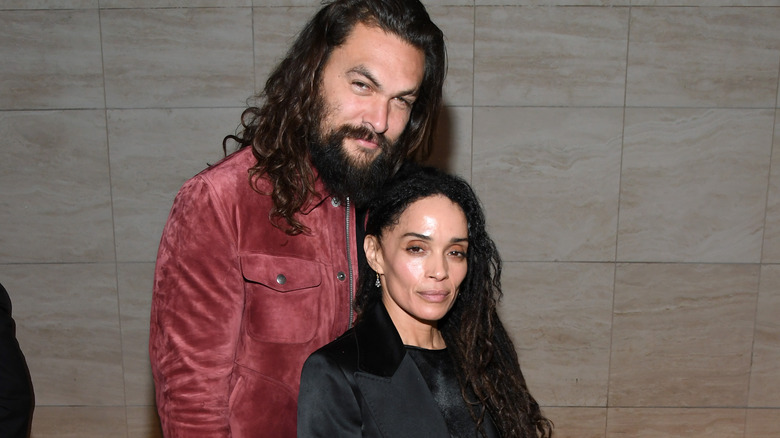 Kevin Mazur/Getty Images
Jason Momoa and Lisa Bonet seem better together, so we're glad the celebrity couple is giving it another go. The couple has a sweet family unit with their two teenagers, and Bonet's daughter Zoe Kravitz from her marriage to Lenny Kravitz. The family even extends to Bonet's ex-husband! It turns out Lenny and Momoa are friends, and they all do Thanksgiving together.
Bonet told Net-a-Porter, "It's fantastic. It's full-on family love." Blended families are complicated, so the fact they all get along is special. Momoa is very close to his step-daughter Zoe; he calls her "zozo bear," and she calls him "papa bear." Like any good dad, Momoa loves to brag about his daughter. The "Aquaman" star posted about his step-daughter's Hulu show on Instagram in 2020, writing, "HIGH FIDELITY check out our amazing zozo bear @zoeisabellakravitz ... we love you and we are so proud of you. aloha da momoaz."
Another reason the couple is better together? Fans couldn't stand the idea of Momoa living in an RV alone! Architectural Digest reported that Momoa lived in his RV while separated from Lisa Bonet. The thought of the "Dune" star living away from his kids seemed sad, right? However, Momoa's bachelor pad is not your grandpa's RV. According to AD, the actor has a $750,000 EarthRoamer. So he wasn't exactly roughing it, but he wasn't with his family. Thankfully, that's no longer the case.