Inside Emily Osment's Love Life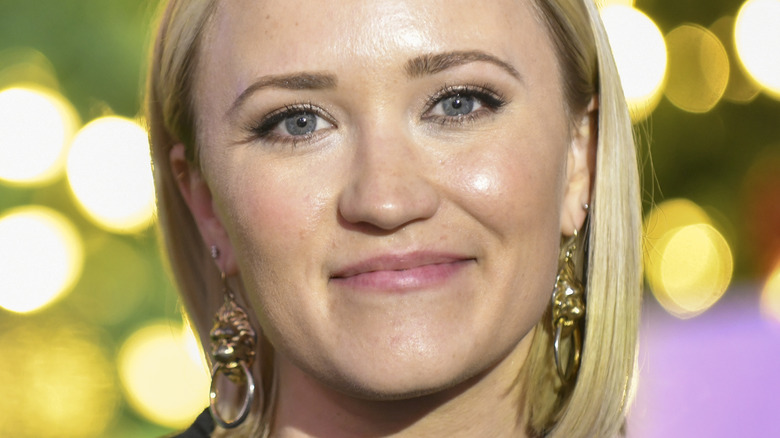 Rodin Eckenroth/Getty Images
Dating is never easy, but dating as a celebrity seems so much harder. And for "Young & Hungry" star Emily Osment, men in and out of show business are in the cards.
The former "Hannah Montana" star, who played Miley Stewart's (Miley Cyrus) loyal and silly friend Lilly, has been busy with new television shows of her own. She starred as Gabi in "Young & Hungry," which ran for four years and five seasons on ABC Family. She also starred in "Almost Famous" the series and "Pretty Smart," a Netflix original. And, in 2022, Osment voiced Courtney, the demon on Netflix's "Dead End: Paranormal Park," which was renewed for a second season in September 2022 (via Gizmodo).
If you follow Osment on Instagram, you will not only see a mix of promo and on-set pictures from "Young Sheldon," but you'll also see her hilarious nature from her Disney days hasn't disappeared at all (if the comedy series didn't already tell you that). But, you'll also notice some pictures from her life, including her current boyfriend.
Emily Osment is currently taken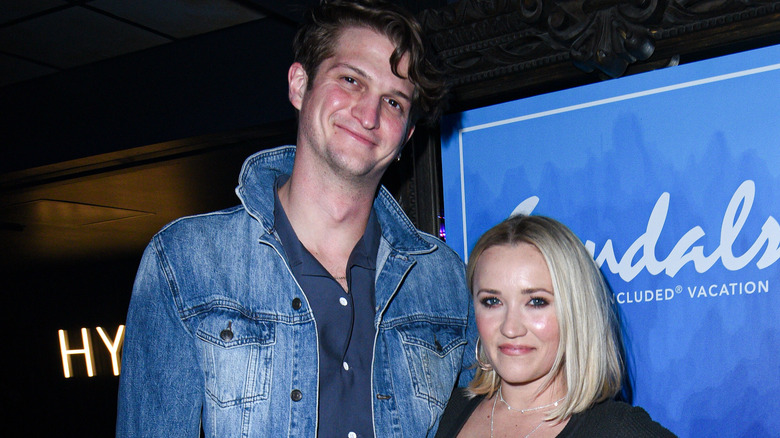 Vivien Killilea/Getty Images
According to Distractify, Emily Osment dated a non-actor named Jim Gilbert. The two started seeing each other in 2016 and Osment shared photos of Gilbert to her Instagram. J-14 reported in 2017 that Gilbert worked for the Verdugo Hills Autism Project and Osment once tweeted about having a "therapist boyfriend" in October 2016.
However, per Distractify, Osment and Gilbert broke things off sometime in the middle of 2021. To further confirm that fact, Osment seemingly scrubbed all traces of Gilbert from her Instagram. And, while it was not entirely clear if Osment found love again right away, TheThings reported that Osment has been dating another non-actor, Jack Anthony, since at least August 2021.
The pair went to Disneyland and Sweden not long after. Osment makes sure to not tag Anthony in photos, but Getty confirmed Anthony's identity in photos from the Screen Actors Guild Awards from February. In March, Osment celebrated Anthony's birthday on Instagram, writing, "well holy moly and happy birthday to my jack, love is real and you are mine," and as of September, Osment still posts photos of her boyfriend, indicating that they are still going strong.
Emily Osment has had a mix of famous and non-famous boyfriends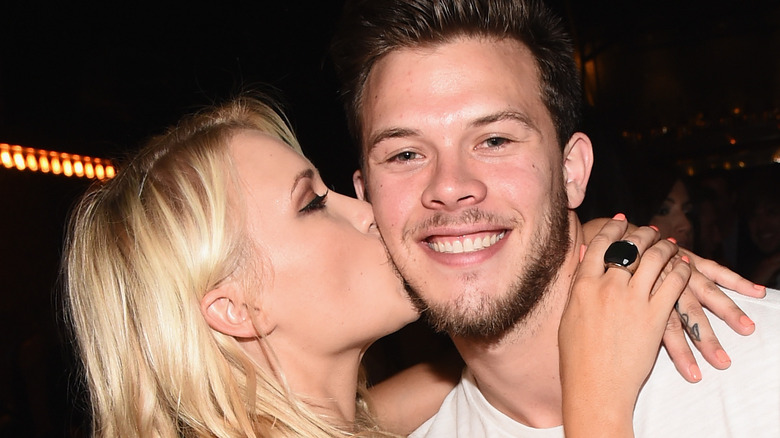 Michael Buckner/Getty Images
But, of course, before Jack Anthony and Jim Gilbert, Emily Osment dated a few fellow actors. Distractify reported that Osment dated "American Vandal" star Jimmy Tatro. According to the site, the actors were together from October 2013 to March 2015. Osment told The Sun that while they "don't publicly talk about" their relationship, if you followed them on social media, "you could figure it out." Distractify claims the pair met through mutual friends.
Before Tatro, Osment was linked to Tony Oller in 2009 (via Creeto). Oller appeared in "The Purge" and Disney's, "As the Bell Rings." But he's probably best known for being one half of the music group MKTO. And, as expected, there were rumors that Osment dated co-star Mitchell Musso when they were on "Hannah Montana." That has never been confirmed, but the two seemed on good terms in January 2018 when they were both part of a mini "Hannah Montana" reunion with Jason Earles and Moisés Arias (via Elite Daily).