Are Miley Cyrus And Emily Osment Friends In Real Life?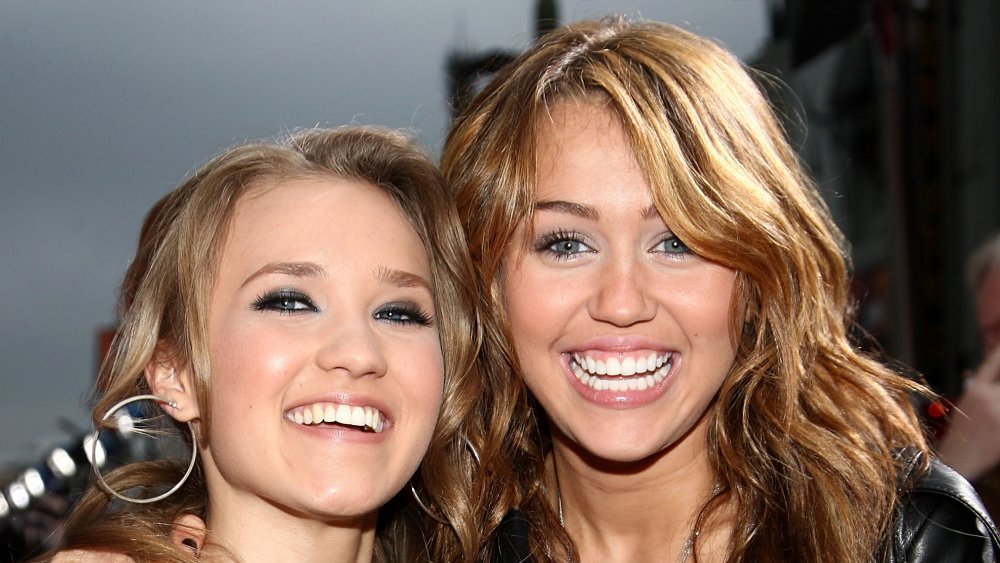 Alberto E. Rodriguez/Getty Images
Love her or hate her, Miley Cyrus has had a life unlike anyone else. Born to Billy Ray Cyrus and the goddaughter of Dolly Parton, Cyrus has led a television series, released six albums, had a film career, been engaged, then not, then married, then divorced, inspired a moral panic around twerking — and she's not even 30 yet. Back in her Hannah Montana days, at the very beginning of her career, she had a friend in Emily Osment, both on-screen and off. 
Osment played Lilly Truscott, Hannah Montana's best friend and the one person who knew her true identity. In 2008, Cyrus spoke very highly of Osment. She told Seventeen, "When we first met, automatically she and I were really, really close... Now we're more like sisters. We love each other like sisters. We fight like sisters." However, by the following year, the relationship seemed to have soured. In Cyrus' autobiography, Miles To Go, she wrote (via Elite Daily), "Emily and I tried to be friends, we really did, but it always ended in a fight... Our characters got along so well, why couldn't we act the same in real life?"
That was in 2009, though; how do Miley Cyrus and Emily Osment feel about each other today?
Emily Osment and Miley Cyrus seem to have patched things up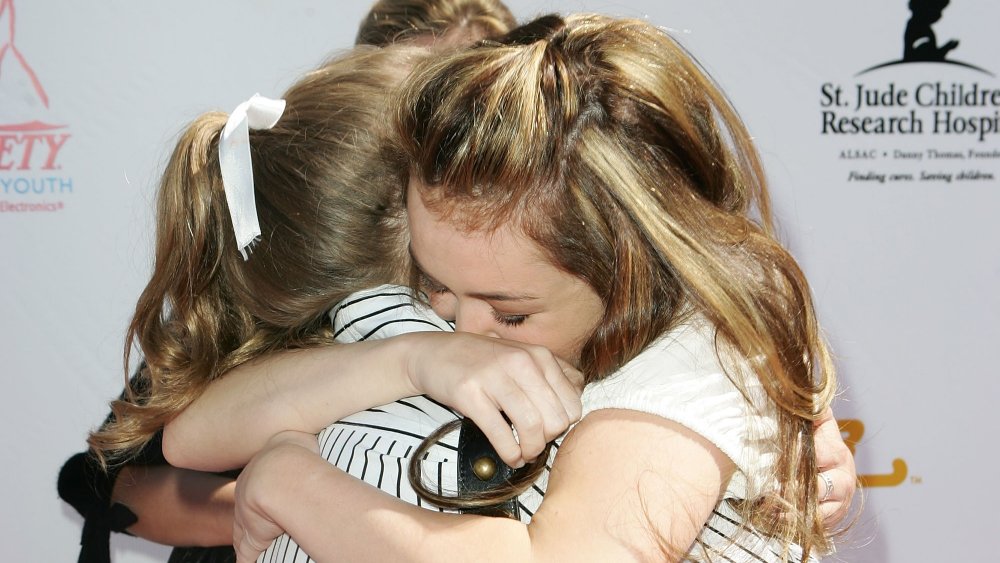 Noel Vasquez/Getty Images
Despite Miley Cyrus' harsh words in her 2009 book, by 2013, it seemed that things were a different story. Four years is practically a lifetime in the world of Cyrus, and at this point, the young singer had effectively shed her Disney image by twerking on Robin Thicke at the VMAs and swinging naked from a wrecking ball. In the midst of all this, Osment tweeted at Cyrus, "need you back in my life, bro." Cyrus responded, "miss u. Hit me on DM." 
In 2018, the cast of Hannah Montana reunited, and while Cyrus wasn't able to attend, she did send best wishes to Osment on Twitter, writing, "Miss you ! Wish I could've been with my "family" to celebrate .... love you so much." Fans finally got their reunion in 2020... sort of. In the midst of the coronavirus, Cyrus and Osment linked up on Instagram Live (via boohoo on Twitter) to reunite and reminisce about Hannah Montana, their two-hour lunches, and baby teeth.
While they may not be as close as they once were, Cyrus and Osment have irreplaceable experiences together.