Miley Cyrus' Mullet Explained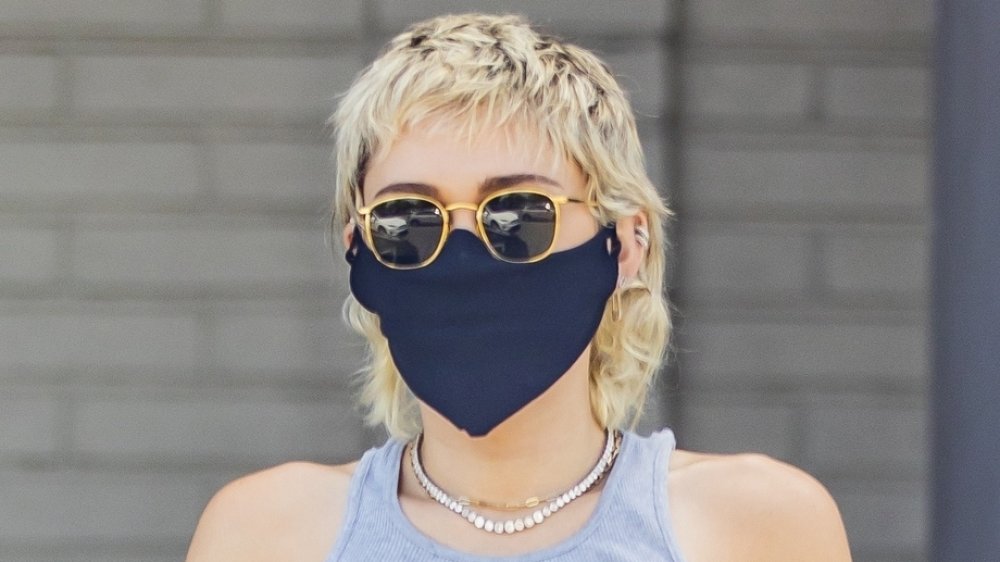 BACKGRID
Can anyone keep up with Miley Cyrus' ever-changing styles? Fashion-wise — and music-wise, for that matter — Cyrus is constantly keeping fans on their toes. The pop star, who has been in the spotlight most of her life, struck stardom as the titular star of Disney's Hannah Montana at the age of 11. Back then, it was all cowboy boots, blonde-haired alter egos, and sparkly, family-friendly fun, but as Cyrus matured, so too did her personal style. 
In 2013, she hit the MTV Video Music Awards like a wrecking ball, performing in a NSFW flesh-colored two-piece and a buzz cut-pigtail hairstyle that cemented her image as a provocative pop star. Since then, she's switched out her shorter hairstyle for many looks, including an updo with dreads at the 2015 VMAs, a more subdued country-inspired look for her 2017 single "Malibu," and a sleek, all-black wardrobe following her 2019 EP and breakup with then-husband Liam Hemsworth.
Now, the star's style has evolved once more with ... a mullet? According to E! News, Cyrus debuted the new pixie-mullet look in May 2020 — an update from the longer mullet she revealed in January 2020. She has since been spotted rocking the 'do in public alongside current boyfriend Cody Simpson.
So what was the impetus for this business-in-the-front, "Party in the USA"-in-the-back look? Is Cyrus teasing some sort of new release, or was the star a little too inspired by Netflix's Tiger King while in quarantine? Let's take a closer look.
Miley Cyrus' mom helped her make the mullet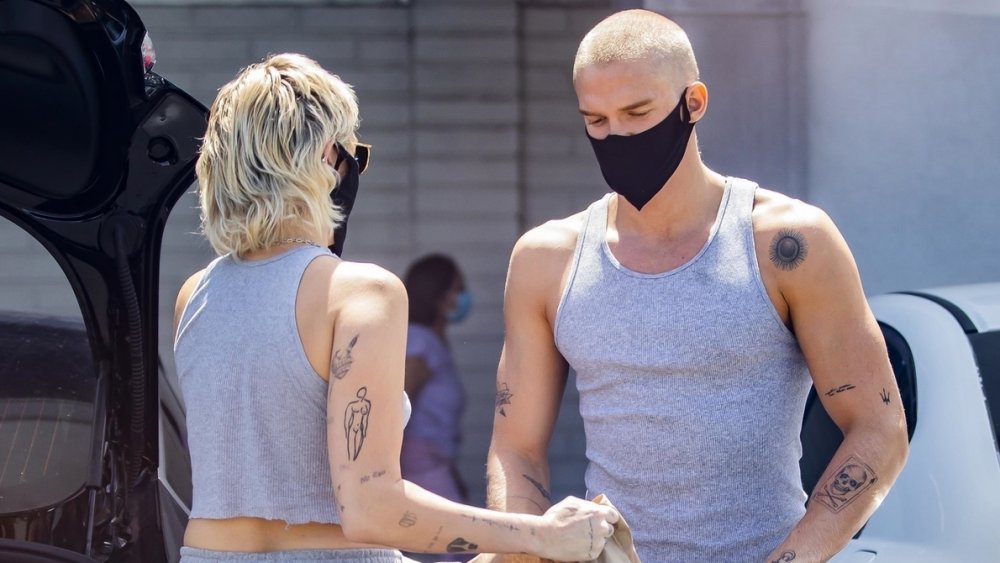 Miley Cyrus actually enlisted the help of her mom, Tish Cyrus, to master the mullet. According to Vogue, the mother-daughter duo video-chatted with professional stylist Sally Hershberger to strategize before snipping. According to Yahoo!, Herscheberger was the creative force behind actress Meg Ryan's signature shaggy look — the "Sally Shag," so perhaps this could down in Hollywood history as the "Miley Mullet." 
Miley's mop is a shorter take on a classic. The cut frames her face and features a more jagged, almost animated-looking style. "Miley wanted to go more punk. She wanted something edgy," Herschberger told E! News. "We went with a modern mullet that she can wear sleek, but also wavy and messy." In other words, the pixie mullet is optimized for quarantine, so much so that Cyrus doesn't seem too intent on washing it. 
"In the past four months I think I've washed my hair twice," she told Variety in June 2020.
Many of us have enlisted our moms to help us with quarantine cuts, but few are as stylish or daring as Miley's mane! We can't wait to see how she continues to evolve.