The Truth About Liam Hemsworth's Girlfriend Gabriella Brooks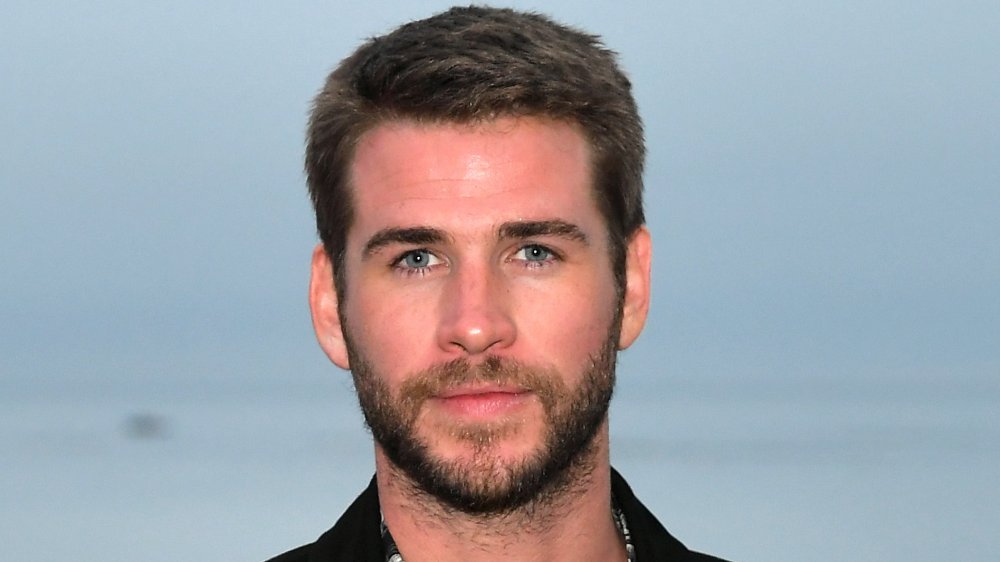 Neilson Barnard/Getty Images
Looks like Liam Hemsworth has a new reason to stick around his home country of Australia-and her name is Gabriella Brooks. After a very public breakup with wife Miley Cyrus (their divorce was finalized in January 2020,) Hemsworth appears to have found happiness again with an Aussie model.
The couple was photographed together for the first time dining out with Hemsworth's parents at a restaurant in Byron Bay in December 2019. They were all smiles, which is no surprise to those who know the Hemsworths well. Family comes first, and by all accounts, his parents and brothers are thrilled Hemsworth has found a new girlfriend. The fact that she's Australia-based probably makes them smile all the more. 
"The Australia connection is definitely nice for both of them," an insider told E! News. "She wants to be in Australia just as much as he does and they both really enjoy being there and spending time with family and friends. He doesn't feel like he is being pulled away."
So, who is this beauty from Down Under that's making Liam swoon? We've done some investigating to bring you the truth about Gabriella Brooks. 
Beach bum Gabrielle Brooks is no Miley Cyrus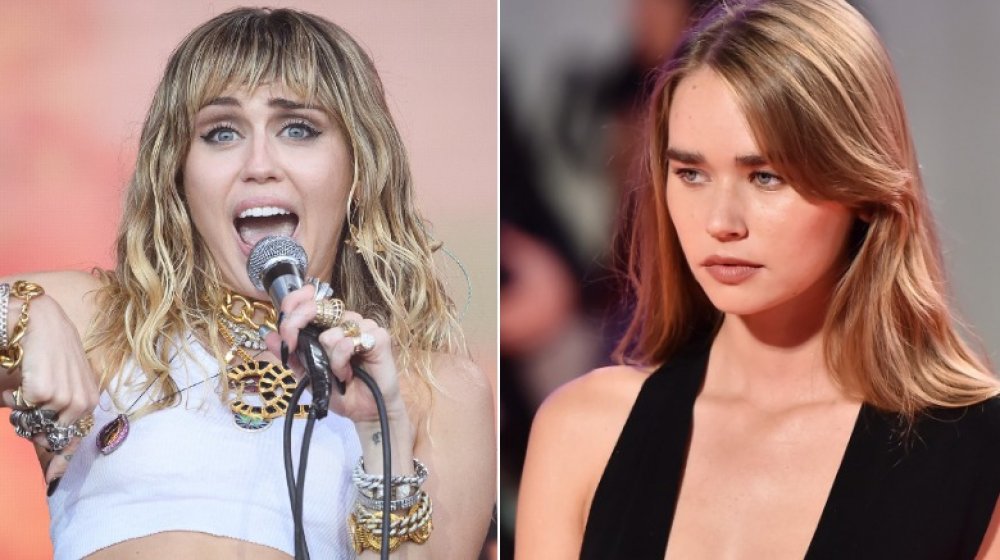 Leon Neal, David Becker/Getty Images
In an interview with It's Now Cool, Gabrielle Brooks revealed her favorite ways to spend her free time. "I grew up at the beach so it feels like home," she said. "I like yoga, walking, running. Not too often though. Listen to your body and don't overwork yourself." She also told SurfStitch: "I'm an adventurer, and I love the great outdoors." She certainly has a lot in common with Liam Hemsworth, who basically lived in the ocean before he and his brothers made it big in the entertainment industry.
Unlike Hemsworth's controversial ex, Miley Cyrus, his new crush seems to enjoy a more relaxed lifestyle that is simple and sweet. Her ideal Sunday? "Wake up to a tea and a nice little read on the balcony before walking to the beach for a swim," she tells SurfStitch. "I'll then head out on the boat for a fish and a waterski, followed by a picnic lunch on a remote beach we found. Something yum for dinner (maybe lasagne) and then crashing on the couch watching whatever new series I've become addicted to (with a block of chocolate.)" That sounds lovely, doesn't it?
Liam Hemsworth's girlfriend has been modeling since she was 14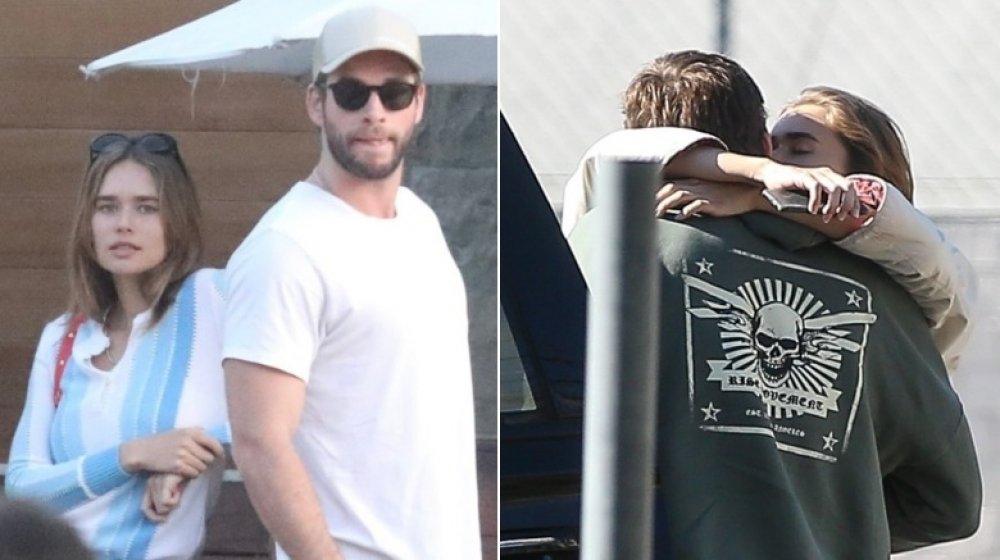 BACKGRID
Gabrielle Brooks was 14 when she was discovered by the modeling world, and she hasn't looked back since. Her career takes her around the world, with gigs in Los Angeles, London, and Sydney. She's worked for Topshop, Calvin Klein, and Solid & Striped, among other big brands, and she also does her fair share of swimsuit modeling. In fact, she talked to It's Now Cool about how she prepares for those high-pressure swimsuit shoots. Apparently, it's no big deal for this gal. "I eat pretty well so nothing changes really," she said. "I make more of an effort to work out if I know I'm shooting swim (haha) but schedule stays the same. Plus drink lots of water."
Liam Hemsworth's love interest is also known for her great eyebrows. When asked how she keeps her most-talked-about trait on fleek, she told It's Now Cool that the secret was simple. "Leave brows alone!" That's apparently her philosophy for all things pertaining to her famous face. "I think less is more when it comes to skincare — find the products that work for you but don't mess with your skin too much.
Brooks' laid-back demeanor could be exactly what Hemsworth needs in his life, though the Hunger Games star may need to watch his back because this beauty also has a thing for another franchise's leading man. When It's Now Cool asked who she'd want to play her in a movie, she quipped, "Robert Pattinson cos I love him I don't care if the likeness is slightly off."