Everything We Know About Miley Cyrus' New Album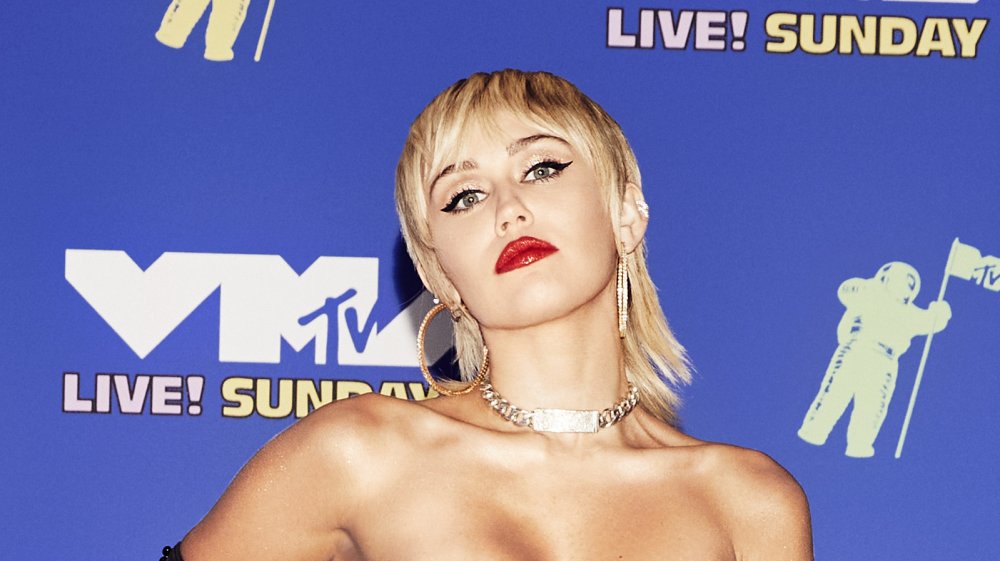 Vijat Mohindra/mtv Vmas 2020/Getty Images
Miley Cyrus is back and ready to release her seventh studio album, Plastic Hearts.
The project comes three years after her last album, Younger Now, which debuted in 2017. Since then, Cyrus released an EP She Is Coming in 2019, and according to People, the EP was the first of a trio that was scheduled to be released this year. The magazine reported that Cyrus scrapped the rest of the trio after her very public divorce with actor Liam Hemsworth at the end of 2019, just one year into their marriage.
In an Instagram post that revealed the title of her seventh album, Cyrus wrote: "If you're reading this... know that I f***ing love and appreciate you on the deepest level. I began this album over 2 years ago. Thought I had it all figured out. Not just the record with its songs and sounds but my whole f***ing life. But no one checks an ego like life itself."
So what can fans expect from Plastic Hearts? Here's what we know so far.
Miley Cyrus' new album features rock covers
The seventh studio album from singer Miley Cyrus, Plastic Hearts, is set to be released in late November 2020. The album marks a new era for Cyrus' sound. Over the years, the singer has gone from working as a Disney child star on Hannah Montana to a more risqué pop persona to dabbling in some hip-hop influences, and even a bit of country in her 2017 album Younger Now. With Plastic Hearts, Cyrus is shifting gears, yet again, to a sound that takes notes from '90s rock.
Fans should expect her latest single "Midnight Sky," which she has already tweaked for the rock crowd, to be featured on the 12-track album, as well as covers of Blondie's "Heart of Glass" and The Cranberries' "Zombie," according to People. The album cover dawns a punk-rock Cyrus in pink and black and was shot by rock photographer Mick Rock.
Miley Cyrus lost all the original songs in a fire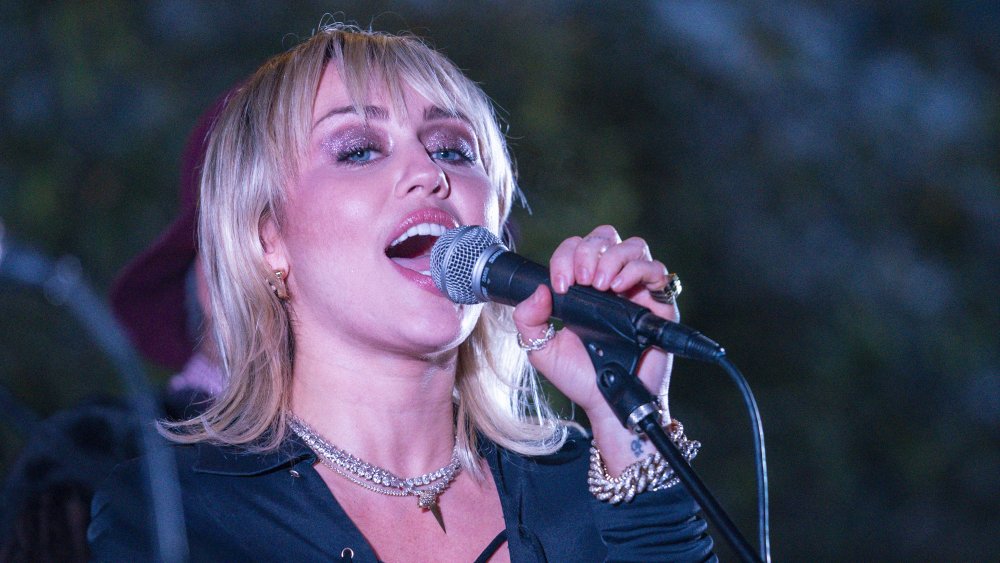 Erik Voake/Getty Images
One detail that fans may not know about Miley Cyrus' album Plastic Hearts: the pop singer lost all of her original recordings (which may be why the seventh album took so long).
In her Instagram post revealing the forthcoming album, Cyrus shared with fans, "Just when I thought the body of work was finished... it was ALL erased. Including most of the musics relevance. Because EVERYTHING had changed." The "Malibu" singer explained that the wildfire that burned down her Malibu home destroyed a lot of her music. "Nature did what I now see as a favor and destroyed what I couldn't let go of for myself. I lost my house in a fire but found myself in its ashes," wrote Cyrus.
The artist assured fans that her collaborators on the project had most of the music from the three-part EP series she began in 2019. Cyrus continued, "But it never felt right to release my 'story' (each record being a continual autobiography) with a huge chapter missing. If it were a chapter in my book I guess I would call it 'The Beginning' which usually when something is over we call it 'The End'. But it was far from that." Cyrus signed off the post with gratitude, leaving fans anticipating the release of Plastic Hearts.