Here's How Old Maisie Williams Was When She Got Cast In Game Of Thrones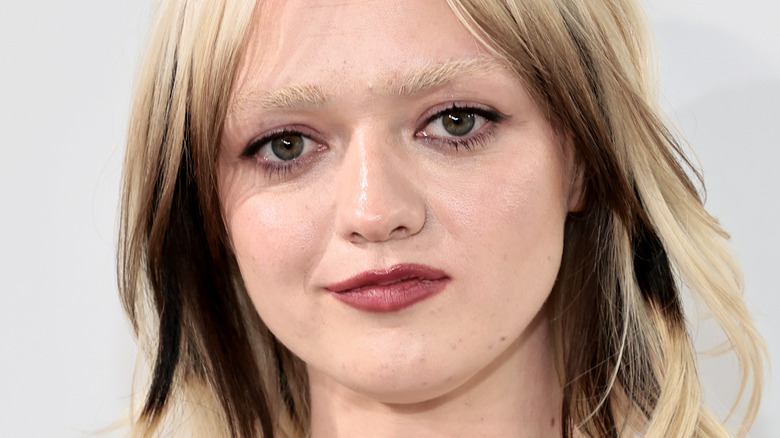 Jamie Mccarthy/Getty Images
Maisie Williams might be short in stature, but her "Game of Thrones" character cast a long shadow on-screen. As Arya Stark, Williams outlived her father, mother, and older brother, Robb Stark, to become one of the most fearsome assassins in Westeros. Not only was she one of a handful of characters to survive all eight seasons, but Arya also put her faceless assassin skills to the test and killed the Night King in the climactic Battle of Winterfell. In other words: A girl might have no name, but she does have a way with a Valyrian steel dagger.
Despite the heroic feat, Williams was unsure that Arya deserved to do the honors. "It had to be intelligently done because otherwise people are like, 'Well, [the villain] couldn't have been that bad when some 100-pound girl comes in and stabs him.' You gotta make it cool," she told Entertainment Weekly. However, plenty of fans felt the choice was justified. Per TVInsider, Arya was always destined for greatness (despite her youth). Jon Snow's Kit Harington also appreciated the move, telling EW that "it gives Arya's training a purpose to have an end goal."
It also helps that Williams herself worked hard to bring Arya to life. Glitter reports that she trained in dancing, gymnastics, fencing, horseback, riding and Filipino Martial Arts (FMA), "an ancient form that uses hand-held weapons." All this is doubly impressive when you consider that Williams was so young when the blockbuster show first premiered.
Maisie Williams was an adolescent when she landed the role of a lifetime
Frederick M. Brown/Getty Images
According to The Hollywood Reporter, Maisie Williams was only 12 years old when she was cast in "Game of Thrones." Unlike her sister, Sansa Stark, (Sophie Turner), Williams' Arya rejected the social norms of femininity and disguised herself as a boy following the death of her father. This gap in identity caused problems for Williams as she grew up on-screen. At first, she felt connected to Arya's tomboyish persona, but that ultimately changed as her body developed. In 2019, Williams told "60 Minutes" that she had to wear a "strap to reverse puberty" and make Arya's disguise believable. "I was about 15 years old — like I kind of just want a boyfriend, honestly," the actor said. "I don't want to wear this."
Williams doubled down on these sentiments in an April interview with British GQ. "I think that when I started becoming a woman, I resented Arya because I couldn't express who I was becoming. And then I also resented my body, because it wasn't aligned with the piece of me that the world celebrated," she revealed. Furthermore, Williams' youth at the time of casting meant that she didn't have much acting experience before "Thrones," and that fans equated her solely with the character of Arya. This led to more resentment on Williams' part. "I think that sometimes other people need a helping hand to see that you're a different person," she added, per British GQ.
Maisie Williams is stepping away from Game of Thrones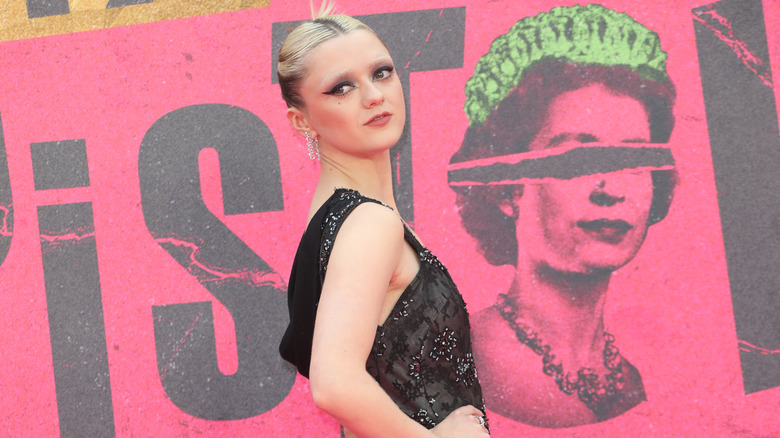 Lia Toby/Getty Images
Arya's first on-screen sex scene (in Season 8) caused an uproar among fans who didn't know how old she was, per Vanity Fair. Despite watching her grow up on the show, viewers weren't aware Arya had even undergone puberty. This aligned with Maisie Williams' experience with the character. Telling Vogue that she'd felt "ashamed" of the way set designers would "constantly cover me in dirt ... so I looked really manly" and "put this strap across my chest to flatten any growth," Williams has embraced more femme roles in the post-"Thrones" world.
Per IMDb, the actor stars as a punk model in the Hulu series "Pistols," a Sex Pistols origin story that takes place in 1970s London. Unlike anything fans ever saw from Arya, "Pistols" required nudity, a clause that initially made Williams hesitate. "I want to be in this show because I'm the best person to do this, not because I'm the only girl who'll take her top off," she rationalized to British GQ.
While it all worked out for the best, it was important for Williams to distance herself from Arya and lean into expressing herself, especially because she was so young when she landed the role of a lifetime. From dying her hair pink, to experimenting with fashion, Williams is stepping into the next phase of her life. As she told British GQ, "I feel like the path has always been set out. I just need to live it now."