The Truth About Jennifer Garner And Reese Witherspoon's Friendship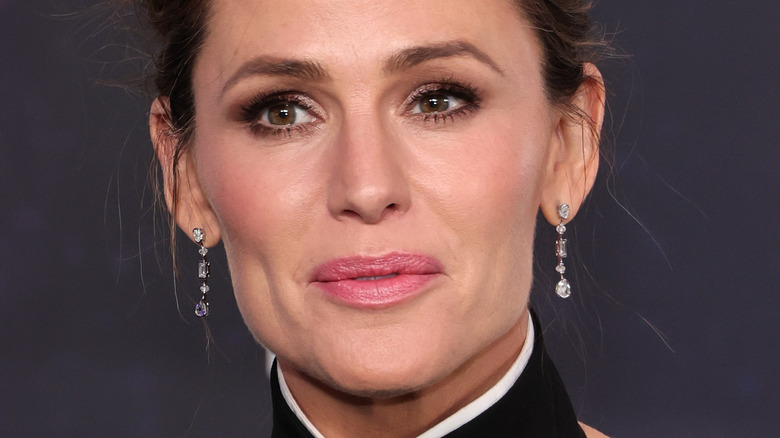 Jamie Mccarthy/Getty Images
We may receive a commission on purchases made from links.
In addition to being two of Hollywood's most notable actors, Jennifer Garner and Reese Witherspoon are also really good friends. And while it's unclear how long the pair have been pals, the two have made no secret of their admiration for one another. In celebration of the "Yes Day" star's 45th birthday, Witherspoon shared a touching tribute to her friend on her Instagram Story. "Here's lookin' at you, Jen!" Witherspoon wrote alongside a photo of the two (via Us Weekly). "Happy Birthday to my gorgeous friend #JenniferGarner who always laughs at my jokes and my bad dance moves! Love you!"
The "Legally Blonde" actor's glowing message for her friend came days after the pair were spotted celebrating Garner's birthday at The Little Beach House in Malibu. According to reports, Witherspoon was very supportive of Garner during this time, as the entertainer was going through a messy split from ex-husband Ben Affleck.
Years later, Witherspoon and Garner show no signs of ending their adorable friendship.
Jennifer Garner and Reese Witherspoon continue to support each other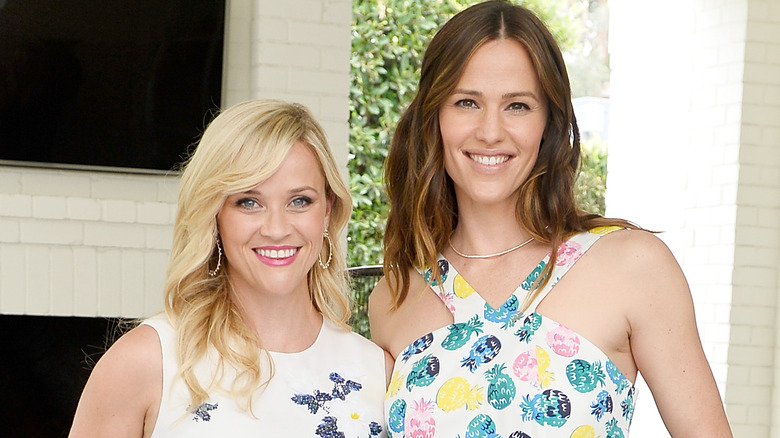 Stefanie Keenan/Getty Images
Jennifer Garner and Reese Witherspoon are both successful in their own right. Garner recently starred alongside Ryan Reynolds in the Netflix sci-fi film, "The Adam Project," while Witherspoon's Emmy-nominated AppleTV+ series, "The Morning Show," which also features Jennifer Aniston, was recently renewed for a third season. Despite their busy schedules, Garner and Witherspoon still make time to support one another.
Following the release of Witherspoon's 2018 book, "Whiskey in a Teacup: What Growing Up in the South Taught Me About Life, Love, and Baking Biscuits," Garner gave her pal a glowing shoutout on Instagram. "My friend @reesewitherspoon has written a book full of so much— great food and recipes, insights, family, life lessons," Garner captioned a clip of her reading the book. "It's so so fun, check it out!" Garner went on to give her followers a hilarious hot roller tutorial using Witherspoon's hair tips, which included wearing the rollers on errands and applying red lipstick.
Jennifer Garner and Reese Witherspoon even poke fun at the media together
In 2019, Reese Witherspoon and Jennifer Garner had the perfect response to a tabloid report that claimed the pair were pregnant. Witherspoon took to Instagram to shoot down the claim, but had a bit of fun while doing so. "Hey @jennifer.garner! Can we raise our imaginary babies together?" Witherspoon wrote alongside a screenshot of the tabloid cover (via People), to which Garner replied, "We are going to be the cutest imaginary family!! I'll just go ahead and move in now."
The pair took the joke a step further on Garner's 47th birthday a few days later. When wishing her friend a happy birthday, Witherspoon, once again, made mention of the bizarre tabloid rumor. ""Happy birthday to my hilarious friend @jennifer.garner," Witherspoon captioned a Facebook video. "Here's to raising our glasses and pretend babies together. What should I name my burrito??" In the clip, the friends toasted with glasses of wine and joked that they should not be drinking, while hilariously rubbing their so-called "burrito" bellies in the process.