Silicon Valley Star T.J. Miller Faces Allegations Of Sexual Assault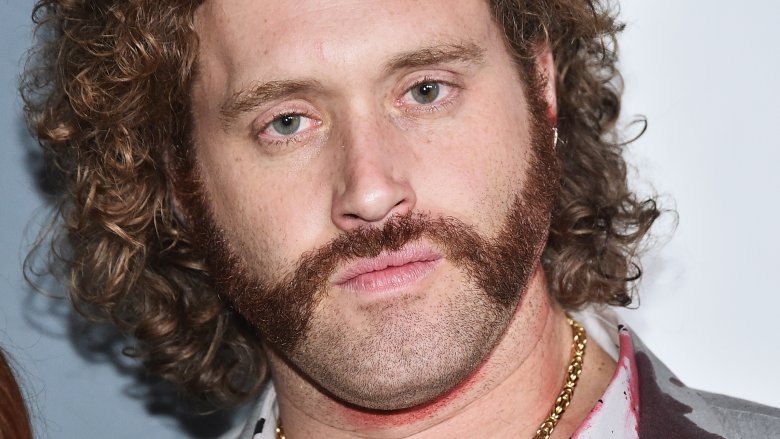 Getty Images
The comedian has been accused of sexual misconduct.
The Daily Beast reports that a woman claimed that Silicon Valley's T.J. Miller sexually assaulted her back when both of them were taking classes at George Washington University. The woman told the publication that, after having "a lot to drink," she and Miller, who allegedly started a relationship in 2001, began "fooling around." Though she admitted to having gaps in her memory, she stated that she recalled Miller "shaking me violently" and punching her in the mouth while they had sex.
The woman said she woke up the next day to find her lip bloody and one tooth fractured. She asked Miller about what had happened, to which he replied that she'd fallen down while drunk the night before. While she was unsure of what had occurred, she still trusted Miller so the two continued on with their relationship. "I couldn't bring myself [at the time] to believe this had happened," she explained. "It was me not wanting it to be true."
Unfortunately, there's more to this woman's story. She claimed that some time later she and Miller had consensual sex at her apartment but that the Deadpool actor soon became violent. This time, however, the woman said she'd only had two drinks that night, so her memory allegedly remained "crystal-clear."
She alleged that Miller began choking her while they had sex. Having not consented to this act, the woman claimed she was "fully paralyzed" and that Miller had such a tight hold of her that she began "choking audibly." Afterwards, she said Miller anally penetrated her and penetrated her with a beer bottle.
Multiple sources, including the woman's roommates and former boyfriend, have corroborated her account of what happened. However, many of Miller's friends have denied that there's any truth to the story.
The Daily Mail noted that the woman had taken the alleged incident to the university's student court about a year later. However, the publication could not definitely reveal the result of the college case.
In response to The Daily Mail's article, Miller, who was arrested in December 2016 for alleged battery, and his wife, Kate, said, "We met this woman over a decade ago while studying together in college, she attempted to break us up back then by plotting for over a year before making contradictory claims and accusations."
Their statement continued, "She was asked to leave our university comedy group because of worrisome and disturbing behavior, which angered her immensely, she then became fixated on our relationship, and began telling people around campus 'I'm going to destroy them' and 'I'm going to ruin him.'"
Sources told The Daily Beast that they'd heard about the alleged incident at George Washington University—from both the accuser and Miller himself. Some said that Miller had joked about punching a woman in college. As a result, women in the entertainment industry allegedly warned each other about Miller.
While we wait to see if Miller addresses the accusations any further, read all about the actor's shady side.