Silicon Valley Star T.J. Miller Arrested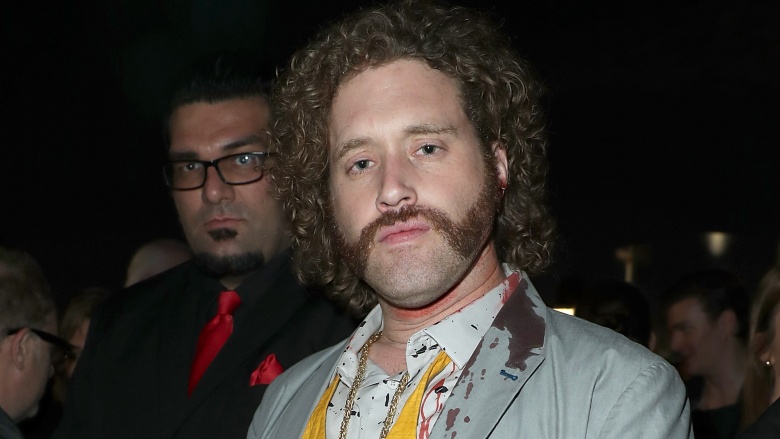 Getty Images
Office Christmas Party star T.J. Miller may have celebrated a little too hard on Dec. 9, 2016, and it ended in an alleged altercation with an Uber driver.
Variety reports that the comedian and actor was arrested in Hollywood in the wee hours of the morning after attending the GQ Men Of The Year party with his wife, Kate Gorney, as well as the Vulture Awards Season party the same night.
Los Angeles Police Department sources noted that the initial arrest was actually a citizen's arrest; Miller's Uber driver then called in an actual arrest. The driver accused Miller of battery. Miller, who also stars in HBO's hit Silicon Valley, received a citation and was released from custody after vowing to appear in court at a later date—and, Page Six reports, after posting a cool $20,000 bail.
TMZ reports that Miller "appeared intoxicated" at the time, and that he and his driver got into an argument about president-elect Donald Trump. The argument allegedly got so heated that the driver alleged that Miller smacked him in the back of the head when they arrived at Miller's home. However, law enforcement claims there were no visible injuries to the driver, resulting in a case of he-said-he-said.
An attorney explained to Page Six, "It's probably a DA's nightmare, in that there's no physical evidence, you potentially have a sympathetic jury and that it was the Uber driver that made a citizen's arrest, as opposed to the police. It uses up public resources on something that is a non-public concern."
It's a good thing Miller was released: Office Christmas Party hits theaters today, December 9, 2016, and he's slated to host the Critics' Choice Movie Awards on Sunday, Dec. 11, 2016. Next time, maybe he'll order a Lyft.