Why Jennifer Garner Says She Grew Up Practically 'Amish'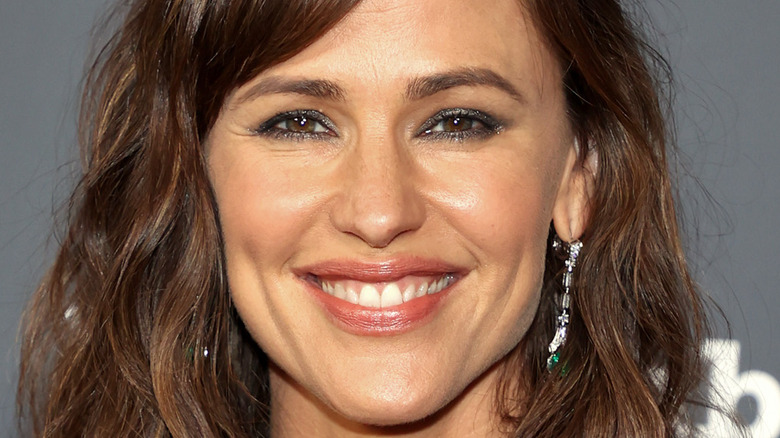 Amy Sussman/Getty Images
Jennifer Garner may be known as one of America's sweetheart, but the star's childhood was much different than her life today. During a 2020 interview on PBS' "Tell Me More With Kelly Corrigan," the "Miracle from Heaven," opened up about her family, which she said came from practically nothing. "My mom grew up really poor in Locust Grover, Oklahoma, on a farm," Garner said. "I think my mom was so poor, it's just unbelievable that she managed to leave." She went on to reveal that her parents, who eventually moved their family to West Virginia, are not ashamed of their troubled past. Garner continues by gushing over her parents, saying that she was "amazed by the grace and dignity" they displayed during her childhood.
Today, Garner's life bares few similarities to her time as a child. Since the start of her career, the actor has received four Emmy nominations, and won a Golden Globe award for her work in the hit series, "Alias." And while her time in West Virginia has seemingly come to an end, Garner has made no secret of her once-conservative life.
Jennifer Garner grew up a Christian farm girl
Before she was one of Hollywood's most prominent faces, Jennifer Garner was "a step away from being Amish," according to the actor herself (per The Hollywood Reporter). Garner has spoken candidly about her "conservative" father, who she said prohibited her from doing many things. "My dad is very conservative, but my mom is quietly blue," she told the Daily Beast. Adding, "We were very conservative in that we didn't have our ears pierced; none of us ever had layers in our hair or a perm or color. We were the Garner Girls, and we were very "appropriate" at all times." Garner went on to explain that part of her rebellion as a child was becoming involved in performance theater — despite her parents' disapproval.
However, Garner appears to have no shame over her farmer past. In 2020, the actor posted a throwback photo of herself on Instagram, poking fun at her "Amish girl" look, writing, "I see you @natalieportman with your cardboard dogs. And I raise you one Amish girl in glasses."
Jennifer Garner purchased her family farm
Jennifer Garner is proud of her farming background, and often shares photos from her time as a small town girl. However, the star took her love for family a step further in 2017, by purchasing the 1930's farmhouse that her mother grew up in. 
Garner and her mother, Patricia Ann Garner, spoke about the importance of salvaging the family home during an interview with Southern Living. "It means so much to me because it holds our family's memories, and it's our history," the actor said. Adding, "My sisters and I have been so shaped by our mom's upbringing."
The house is currently occupied by Garner's aunt and uncle, but is also home to one of Garner's passion projects. Garner used the Oklahoma farm to source ingredients for Once Upon a Farm — an organic baby food company which the actor co-founded. The company sells fruit and vegetable pouches, food bowls, and pre-cut frozen meals, all grown from Garner's family farm.