Khloe Kardashian Calls 2017 One Of The Best Years Of Her Life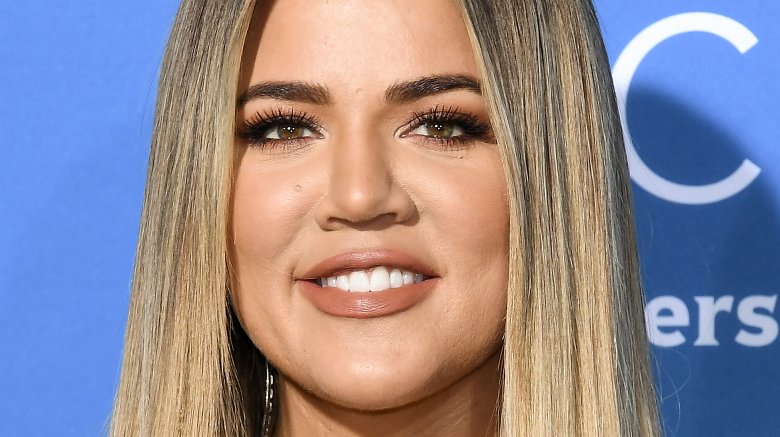 Getty Images
It looks like the Keeping Up With the Kardashians star had an amazing year.
Khloé Kardashian reflected on her 2017 in an end-of-the-year blog post, which was shared on her website and app, Khloé With a K, on Monday, Dec. 18, 2017.
"Wow, 2017. I can honestly say this was one of the best years of my life," the 33-year-old wrote (via Us Weekly). "So many incredible things happened and lots of good memories I'm going to hang on to forever." We're guessing this includes the fact that she's expecting her first child, a baby boy, with her NBA star boyfriend, Tristan Thompson. 
While Kardashian didn't specifically mention her pregnancy in her post, and has yet to publicly confirm the happy news, she did gush over spending "quality time" with her adorable nieces and nephews throughout the year. "I'm so lucky to have so many amazing kids in my family!" the proud aunt wrote. "I'm obsessed with Mason, P, North, Reign, Saint and Dream. I love hanging with them as much as I can."
The television personality also highlighted two cute memories she shared with her 26-year-old beau, whom she began dating in September 2016. "In March, I threw Tristan a gold-themed birthday party at his home in Cleveland and it was so fun! I'm still dreaming about those gold doughnuts, LOL," the reality TV star wrote, adding that Thompson, in return, threw her a blowout birthday surprise in June. "I don't know how he did it, but Tristan pulled off the most epic surprise birthday party for me," Kardashian wrote. "I was shocked! It was such a fun night, surrounded by everyone I love."
If Kardashian's personal life is thriving, then so are her professional endeavors, as she took a moment to mention the success of her denim label, Good American. "I'm so incredibly proud of what we achieved this year!" the savvy businesswoman wrote. "So many new pieces, like bodysuits and sweats—and we have so much more cool stuff planned for next year."
While we wait to hear more from the socialite as we head into 2018, read up on the truth behind Khloé Kardashian's difficult journey to motherhood.