Tristan Thompson Surprises Khloe Kardashian With Blowout Birthday Party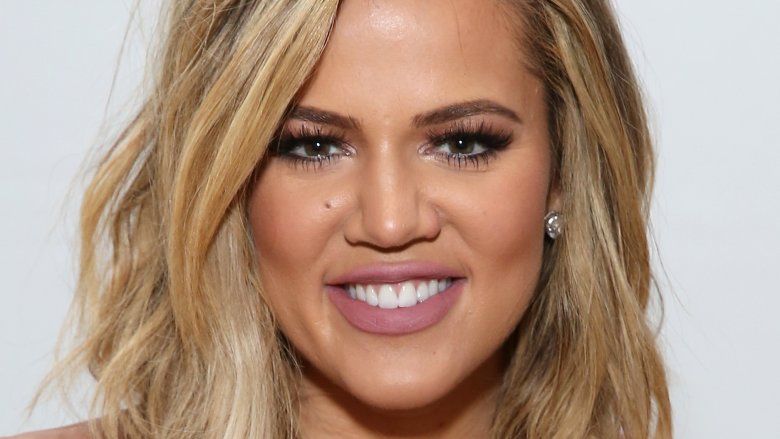 Getty Images
The NBA star treated his girlfriend Khloé Kardashian to a fun night in celebration of her 33rd birthday. 
According to E! News, Tristan Thompson brought Kardashian to the West Hollywood lounge Blind Dragon, where her close friends and family waited to surprise the reality star. And it sounds like the two lovebirds had a great time.
"Khloe looked happy and really good," a source told E! News. Another insider added that Thompson and Kardashian "looked extremely in love" and were "affectionate all night."
"You could tell that Tristan is really in love with her and stuck by her side all night," the source continued. "The family loves Tristan and they were all taking photos with him and really treated him like a family member."
Kardashian and her sisters shared videos and photos from the night on Snapchat, showing off the party's tasty treats and Khloe's dance moves. And, of course, there was also a photo booth—a Kardashian celebration must-have.
Kardashian must have had an amazing time at the party, as she tweeted about all the fun the next day. "I've never had a surprise party in my life! I was blown away!" she wrote. "Im so lucky and blessed! Thank you so much baby!!! You treat me like a queen!"
She also added that she needed "a hangover remedy," so we'd wager that she partied pretty darn hard.
Things seem to be heating up between Kardashian and Thompson. As Nicki Swift previously reported, the Keeping Up With the Kardashians star told Evening Standard in April 2017 that she and Thompson have talked about starting a family together. And, according to Hollywood Life, the two may already be trying to get pregnant. "They're totally off of contraception and they're certainly trying for a baby, so everyone is thinking it's going to happen soon," an insider told the site.
Only time will tell whether Kardashian will become a mother—or, you know, the next season of KUWTK. We'll just have to wait and see!
Happy birthday, Khloé!