Catt Sadler Leaves E! News After Discovering Major Pay Gap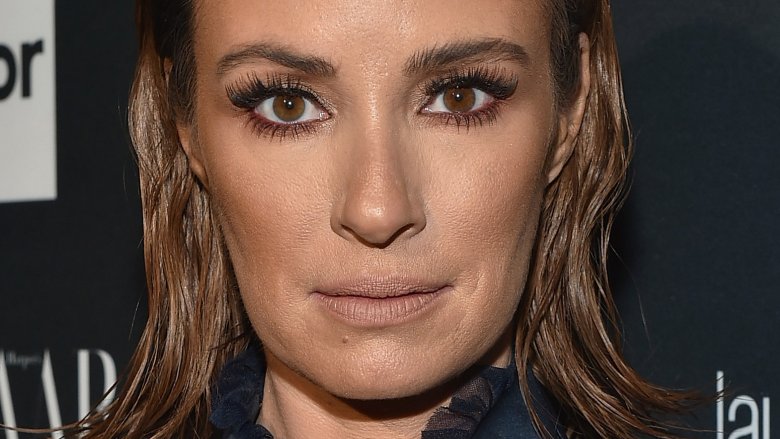 Getty Images
Say goodbye to the popular E! News correspondent and host of Daily Pop.
People reports that Catt Sadler has left E! News after learning that she made half of her colleague's salary. As her contract was up with the network and she was looking into renegotiations, Sadler said she was "informed and made aware that my male equivalent at the network who I started with the same year and have come up with doing essentially similar jobs, if not the same job, wasn't just making a little bit more than me but was making double my salary and has been for several years."
Revealing her male colleague to be her friend Jason Kennedy, Sadler, 43, told the magazine, "That was really hard to swallow, but you know information is supposed to be power and when my team began negotiations knowing what we knew, that was the barometer in which I expected to be paid, based on the law and based on what I know to be fair. And what I believe in my heart of hearts is reasonable."
Unfortunately, E! News reportedly refused to match her salary to that of Kennedy's.
"Up until this point, I mean it really has been a dream job. Literally a dream job. I'm from Indiana, born and raised, and I had my sights set on E! and I've seen the world. I've had the best experiences," Sadler told People. "But then, this year happened."
Calling the discovery of her lower salary "almost insulting," Sadler described feeling "small and underappreciated and undervalued" by the network.
In a lengthy post on her blog, The Cattwalk, Sadler told readers, "Know your worth."
In a statement obtained by People, a spokesperson for E! News said, "E! compensates employees fairly and appropriately based on their roles, regardless of gender. We appreciate Catt Sadler's many contributions at E! News and wish her all the best following her decision to leave the network."
While we wait to see what Sadler does next in her career, read up on the celebrity scandals we never saw coming.