What Really Happened Between James Franco And Lindsay Lohan?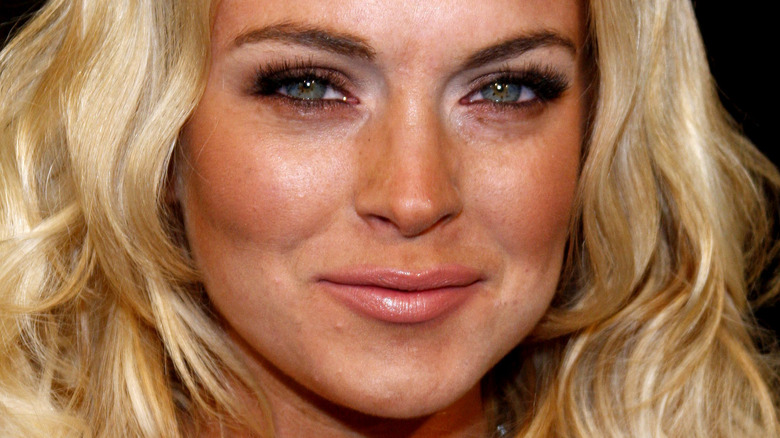 Tinseltown/Shutterstock
A fascination with Lindsay Lohan's love life is nothing new. The world has pretty much been obsessed with who the starlet has been romancing ever since she found herself in every gossip magazine column going in the early to mid-2000s. She's been known to date some famous faces too, with Who's Dated Who reporting the "Mean Girls" star has been romantically linked to the likes of Wilmer Valderrama, Samantha Ronson, and the late Heath Ledger.
Of course, that's all very different today. The star now has a lot more stability in her love life as she's happily married to Bader Shammas. The two have kept their romance a lot more under the radar than some of her past relationships, though Lohan took to Instagram to gush over her man in July while also confirming their big walk down the aisle. "I am the luckiest woman in the world. You found me and knew that I wanted to find happiness and grace, all at the same time. I am stunned that you are my husband. My life and my everything," she captioned a photo of herself and her man while giving a peak at her wedding rings. "Every woman should feel like this every day," she added. Aww!
But before Lohan found the love of her life, she was romantically linked to none other than James Franco — which made for quite the he said/she said back and forth.
James Franco denied sleeping with Lindsay Lohan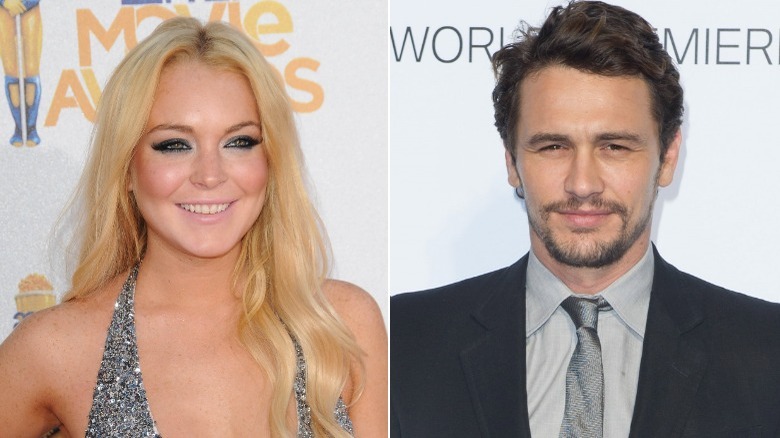 s_bukley & Featureflash Photo Agency/Shutterstock
To find out what really went down with Lindsay Lohan and James Franco, we're throwing it back to 2014 when InTouch published a long list handwritten by Lohan which revealed the people she'd supposedly slept with. Lohan then confirmed the authenticity of the list on "Watch What Happens Live," explaining she did it as part of her AA recovery. On it were a number of A-Listers, but it turns out Franco wasn't happy to be in that company.
Franco denied having slept with Lohan and even wrote a short story that seemed to be inspired by her for Vice, titled "Bungalow 98," in which he spoke about turning down a night with a girl. He justified his writing by telling Los Angeles Magazine in 2014, "Lindsay herself has told lies about me with her people-she's-slept-with list! So I feel like what I said is much less than what she's said."
The year prior, Franco claimed he did get close enough to Lohan for something intimate to happen, but turned down the offer. "Poor Lindsay. I haven't talked to her in a while. We were friends," he said on "The Howard Stern Show" (via Daily Beast). "I don't want to brag about it, and I don't know how that got out! She was having issues even then, so you feel weird. Honestly, she was a friend. I've met a lot of people that are troubled and sometimes... you don't want to do that."
Lindsay Lohan clapped back at James Franco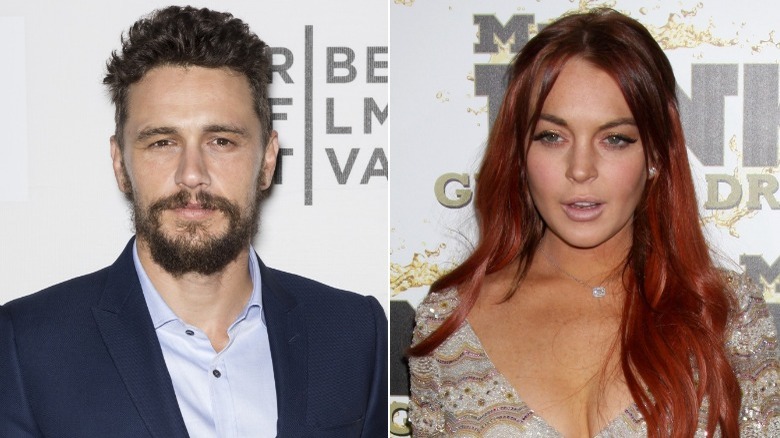 Ovidiu Hrubaru & Kathy Hutchins/Shutterstock
But Lindsay Lohan wasn't going to take James Franco's denial lying down. She hit back at the actor's comments and his short story to MailOnline in 2014, stating, "I don't think about it. When people say things about other people I don't think it's necessary, I've never talked about anyone else and I never will." She added, "If someone wants to do that for their own reasons there's nothing to say, I'm not in their head. I would never do that. I didn't read it."
Franco wasn't the only one to deny Lohan's claims, though. Another name on the list was Maroon 5 frontman Adam Levine, who claimed on "The Howard Stern Show" in 2014 that he too had been misrepresented by being included. "That's not true. I did not have sexual intercourse with Lindsay Lohan," he said (via Glamour). When Howard noted that Franco had also denied getting very intimate with the "Freaky Friday" star, the former "The Voice" coach added, "That's because I think we're being truthful about that very specific thing."