The Heartwarming Story Behind Morgan Wallen's Mullet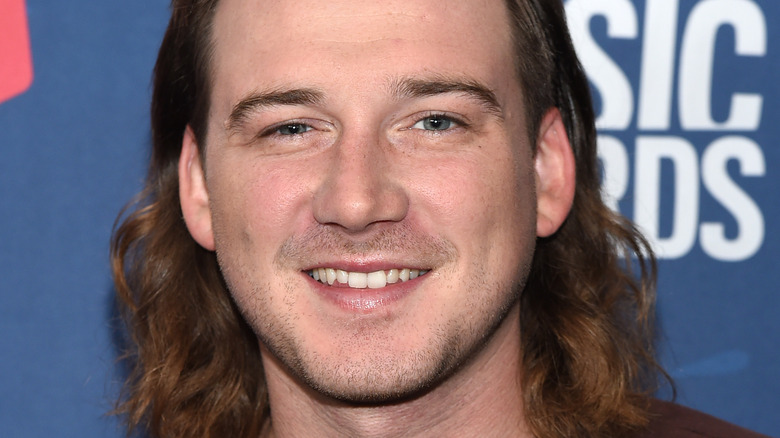 John Shearer/cmt2020/Getty Images
The Kentucky waterfall, the Camaro cut, the beaver paddle, the neck warmer, etc. Whatever you like to call it, there's simply no denying it. Mullets are back. And perhaps country singer Morgan Wallen has a little somethin' somethin' to do with it. 
"By the mid-1990s, it seemed like the much maligned mullet was dead. Then came Morgan Wallen," science reporter and writer Benjamin Ryan quipped on Twitter about what he perceives as Wallen's single-handed ability to revive the business in the front, party in the back aesthetic. And for all intents and purposes, it appears Wallen is willing to wear that ability like a badge of honor. "Now dudes show up to my concerts with mullets and cutoff flannels!" he exclaimed to People about his unexpected foray into trendsetting. "I was like, 'Man, what is going on here?' I love it. So I've stuck to it. I don't know how long it's going to last — I'm just having fun with it, man!" But what exactly possessed Wallen to revive the retro hairstyle in the first place? The answer just might surprise you.
Morgan Wallen's dad inspired his mullet
A chip off the old block.
As it turns out, Morgan Wallen's trademark mullet is a nod to his father's early style. "When my dad was my age, he had a mullet, and I wanted to try it," the "Wasted On You" crooner explained to People in October 2019. "I went back home to my parent's house for a holiday, and I ended up looking at photo albums, just trying to take a trip down memory lane," he recalled. "When they got married, my dad had a mullet. Me and my dad are very similar people — he's one of my best friends — so I was like, 'Man, if Dad could do it, I will do it.'" 
And that he did. "God bless you @MorganWallen for bringing back the mullet look and making it popular again...guys be lookin soooooo fine when they have one," one Twitter user penned in praise of Wallen making Tennessee top hats fashion-forward again. Alas, not everyone is a fan...
Morgan Wallen says he gets 'some hate' for his mullet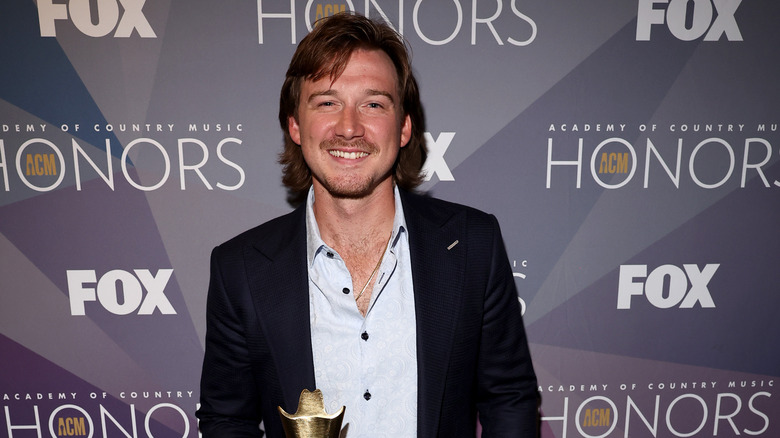 Terry Wyatt/Getty Images
You can't win 'em all. 
"I get some hate for sure," Morgan Wallen confessed during an interview with Taste of Country. "I got a lot of Joe Diffie, Joe Dirt," he elaborated about the pushback and negativity surrounding what he and others around him affectionately refer to as his "Tennessee Waterslide." 
Still, controversial signature hairstyle or not, the East Tennessee native is adamant that he is the same person he's always been. "I still feel like exactly the same as when I moved to Nashville," he dished to On Milwaukee in 2018. "You know when all this stuff (happened for me). It's all crazy and awesome to me, but I still have a lot of the same friends back home that I still talk to. I still am a very family-oriented type of person. I guess I just try to make sure I keep that so I can stay down to earth."