Danny Masterson Faces Fifth Rape Allegation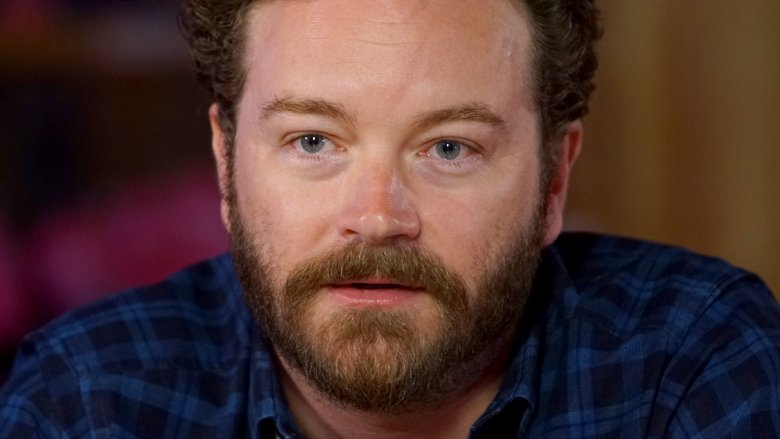 Getty Images
Another woman has come forward with allegations against the former Ranch star.
Bobette Riales, who dated Danny Masterson in the early 2000s, took to Twitter on Wednesday, Dec. 20, 2017, alleging that the actor "repeatedly" sexually assaulted her.
"I stayed quiet long enough. Danny Masterson repeatedly raped me," she wrote. "All I seek is justice and to prevent this from ever happening to anyone else as it has for some time. My truth will be heard. I applaud her strength as well," Riales continued, while tagging Chrissie Bixler, who had previously come forward with allegations against the actor.
In response, Bixler wrote, "You are amazing. I'm so proud of you. He will never do this to another human being ever again. He's a thief in the night, but he overlooked some incredibly valuable things we still possess. Our voice."
Bixler later tweeted, "Hey, my twitter buddies, I just wanted to introduce and ask you to follow and show support to this incredibly brave and strong woman who I've recently come to know and is now forevermore my sister for life. @RialesMBobette I'm in awe of you and your strength. #metoo #sisters."
Riales is the fifth woman to come forward with rape allegations against Masterson. As Nicki Swift previously reported, the former That '70s Show actor was fired from his Netflix series, The Ranch, in early December 2017 after being plagued with sexual assault accusations since the early 2000s. In March 2017, it was announced that the Los Angeles Police Department was investigating a number of these claims. 
Following his recent termination, Masterson released a statement, vehemently denying the allegations. "I am obviously very disappointed in Netflix's decision to write my character off of 'The Ranch,'" the 41-year-old said. "From day one, I have denied the outrageous allegations against me. I have never been charged with a crime, let alone convicted of one. In this country, you are presumed innocent until proven guilty. However, in the current climate, it seems as if you are presumed guilty the moment you are accused. I understand and look forward to clearing my name once and for all."
At the time of this writing, Masterson has not publicly commented on Riales' allegation. Following the now-infamous Harvey Weinstein scandal, several other men in Hollywood have been accused of sexual misconduct.