What Really Happened To The Challenge's Mark Long?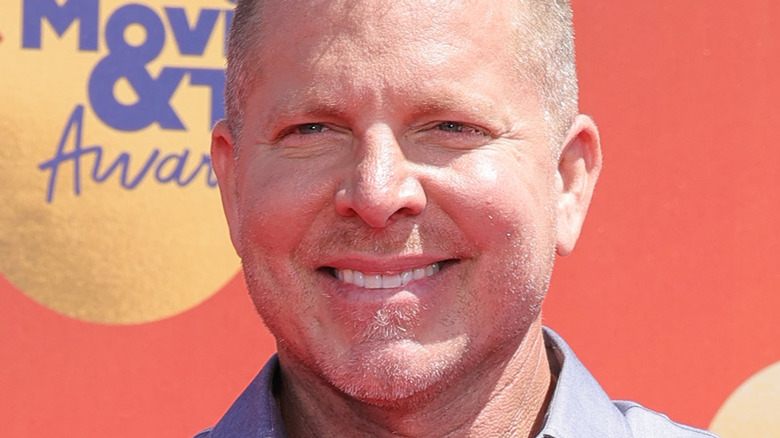 Amy Sussman/Getty Images
Mark Long made his reality television debut on the very first season of MTV's "Road Rules" in 1995, per Distractify. Four years later, Long competed in MTV's "Real World/Road Rules Challenge." The competition show pitted members of the two reality shows against each other in physical and mental challenges. Long proved he was a force to be reckoned with when he won the second season. He went on to compete in the first two seasons of "Battle of the Sexes." In Season 1, he again took home the big win.
Over his many seasons, Long became known as the "godfather" of "The Challenge." As one of the first contestants to compete in "The Challenge," many of the younger competitors looked up to Long. "Seeing my evolution as not only a cast member, but me growing into a man and having real life experiences, I've always been looked at as a mentor for other cast members, male and female," Long told The List.
After returning for "Battle of the Exes" in 2011, Long was absent from "The Challenge" for many years, and viewers thought he had retired from competing. However, he kept himself plenty busy.
Mark Long competes outside of The Challenge
Mark Long showed off his competitive skills in the kitchen when he starred in "Worst Cooks in America Celebrity Edition: That's So '90's." While "The Challenge" vet was used to being put in harrowing situations, he told Entertainment Weekly that the cooking challenge was far scarier. "I've jumped out of airplanes, I've raced cars, I've done so many crazy, wild things that other people fear, but I had never been so nervous going into this show and having to cook every day," Long shared.
Fans can also see Long compete in the wrestling ring. Long shared a highlight reel of his pro wrestling debut in Florida on his Instagram page. He was also seen at WWE's "WrestleMania" with "The Challenge" alum Mike "The Miz" Mizanin and told TV Insider, "I wouldn't be surprised if you saw me in the ring at some point in the next six months doing something." Long shared that the announcers introduced him as the "MTV Challenge legend," which the crowds loved. He even appeared on a local Florida news station as a guest meteorologist, proving that his fandom transcends that of most MTV reality stars.
Long continues to prove that age is but a number as he competes in various challenges, many of them physical. Although Paramount+ has yet to announce "The Challenge: All Stars" Season 4's status, fans are eager for the "Godfather" to compete again.
Mark Long brings The Challenge: All Stars to life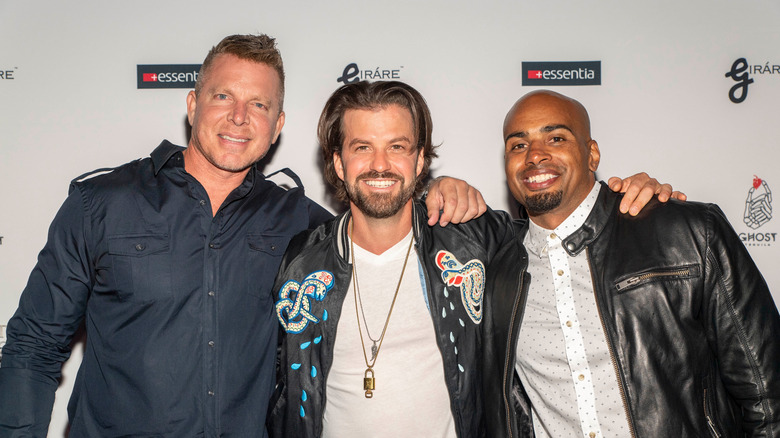 Eugene Powers/Shutterstock
In 2020, Mark Long pitched "The Challenge: All Stars" to MTV, per Us Weekly. His spin-off series was picked up by Paramount+ and would feature veterans of "The Challenge" — some of whom fans have not seen in a long time. Season 1 of "The Challenge: All Stars" welcomed old fan favorites such as Yes Duffy, Darrell Taylor, and Aneesa Ferreira, per Men's Health.
Although he was the executive producer of "The Challenge: All Stars," Long also competed in the game. At 50 years old at the time, he was one of the oldest cast members, but proved to be a fierce competitor and finished fifth. The spinoff series was well-met by fans and was picked up for two more seasons. 
Long seems unwilling to retire from "The Challenge" anytime soon. "I have always found 'The Challenge' to be my family and the roots of what I enjoy the most," he told TV Insider. Long took a break from "The Challenge: All Stars" Season 2 to appear on "Worst Cooks," but he returned for Season 3, where he finished in fourth place.