Kanye West's Latest Apology To Kim Kardashian Is Sure To Raise Eyebrows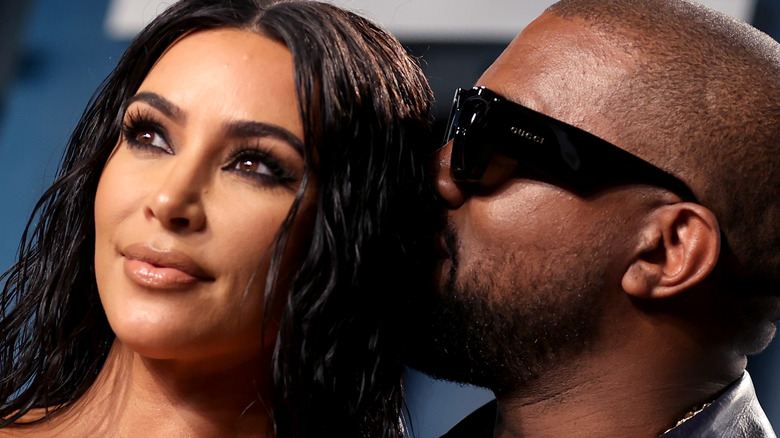 Rich Fury/vf20/Getty Images
The Kanye "Ye" West and Kim Kardashian battle for custody wages on. Although Season 2 of "The Kardashians" is sure to provide some further insight into the drama, Ye's propensity for deleting his tea-spilling Instagram posts adds an extra challenge for those interested in the ongoing narrative.
As Capital FM recapped, Ye's latest Instagram tirade targeted both Kardashian and Kris Jenner, calling them out for not letting him choose where he and Kardashian's four children attend school. "You don't have say so of where the kids go to school. Why you get say say. Cause you half white?" he wrote. Leaked messages between the rapper and his ex-wife showed Kardashian's desperation to end the attack. The beauty mogul even relayed a message from her mother: "Tell him to pleas stop mentioning my name. I'm almost 67 years old and I don't always feel great and this stresses me to no end." 
At the time, Ye only seemed to double down, asserting that his kids "will not do playboy and sex tapes." In a new interview, however, Ye seems remorseful over his actions.
Kanye West apologized for his social media behavior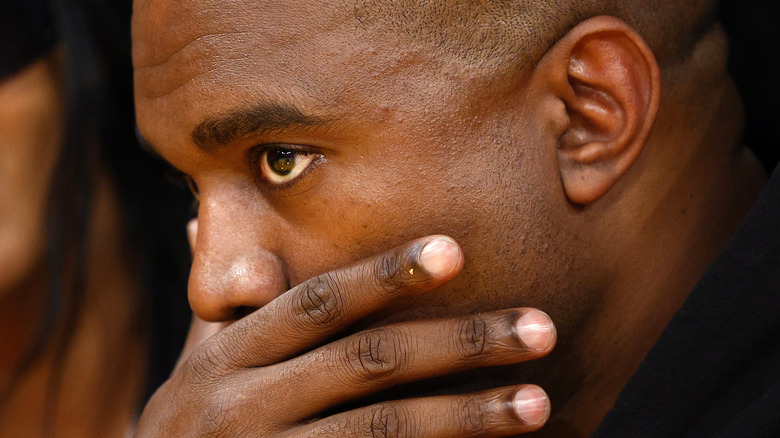 Ronald Martinez/Getty Images
In a new interview with "Good Morning America," Kayne "Ye" West showed uncharacteristic remorse for his actions toward Kim Kardashian. Speaking with Linsey Davis, Ye said, "This is the mother of my children, and I apologize for any stress that I have caused." He even went on to say that he won't tolerate anyone else causing stress for Kardashian. As co-parents, he believes Kardashian feeling stress-free is the best for his children.
Some saw the comments as "surprisingly insightful," while others remained skeptical. "He apologizes now because she isn't with Pete. Wait until she gets with the next dude," one wrote.
Still, Ye alluded that the drama could be over. He acknowledged that he does "have a voice" in his children's lives now, though he "had to fight for it." He also reflected that much of his anger at the situation could've been misplaced, with frustrations about his lack of a voice in his business dealings being exacerbated by the situation at home. In another clip, he was asked about his social media, and whether he'd say it was a more hurtful or beneficial tool. Ye drew comparisons to cars, noting that cars can be used to transport people to hospitals, or be used to cause accidents and put someone in the hospital. "It's all in how we use it."