Florida Georgia Line Singer Tyler Hubbard, Wife Hayley Welcome First Child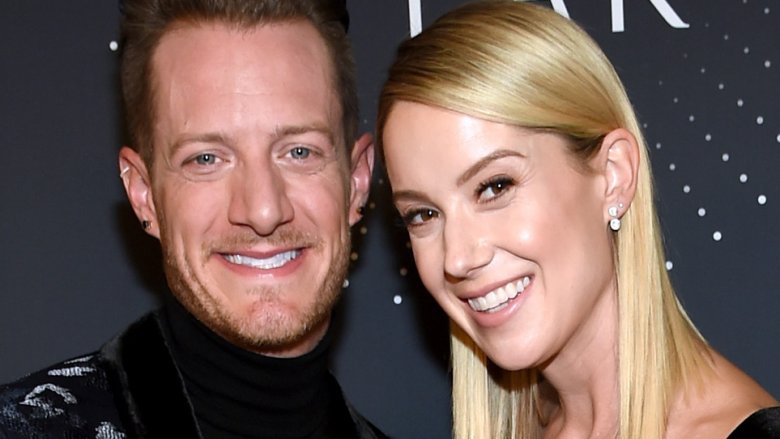 Getty Images
Congratulations to the country music star!
Florida Georgia Line's Tyler Hubbard and his wife, Hayley, welcomed their first child together on Saturday, Dec. 23, 2017—a baby girl! The couple, who married in July 2015, named their daughter Olivia Rose.
According to People, baby Olivia was born in Nashville at 4:56 p.m., weighing 7 lbs., 13 oz. and measuring 19¼ inches in length.
Taking to Instagram on Dec. 24, Tyler shared photos of himself with Hayley and their newborn. In the caption, he wrote, "I had no idea I could love somebody as much as I love @hayley_hubbard but last night God gave us Olivia Rose 🌹 and melted our hearts."
He continued, "We love this little girl more than words can describe and it hasn't even been 24 hours yet. Our life has been forever been changed for the better." The 30-year-old added, "I can't wait to share more photos with y'all. I'll try to contain myself from being the annoying parent that post 50 pics a day but I've already taken over 100 so forgive me."
On her own Instagram account, Hayley shared a picture of her family, writing, "On cloud nine with our new little bundle of joy Olivia Rose!! God couldn't have brought us a more perfect gift this Christmas. What. a. miracle!! It hasn't even been 24 hours and Tyler has been so fun to watch as a new Dad."
As Nicki Swift previously reported, the Hubbards announced that they were expecting their first kid back in June. Though they originally thought they were having a son, they later shared that they were pregnant with a girl. "Gods got jokes," Tyler wrote at the time. "After thinking we are having a boy for the last few months, turns out the blood test was wrong and we're actually having a little girl."
While we wait to learn more details about the couple's little one, read all about the strangest celebrity baby announcements ever made.