New Details About RHONY Star Luann De Lesseps' Arrest Revealed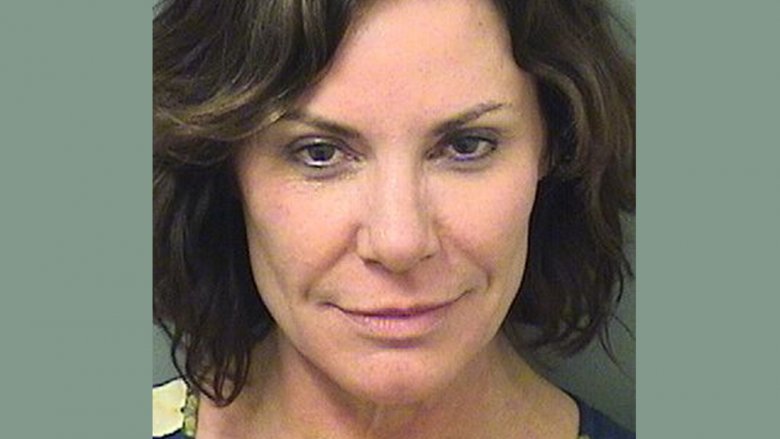 Getty Images
The reality TV star had quite the night before her Christmas Eve arrest.
Page Six reports that The Real Housewives of New York City's Luann de Lesseps had trespassed while at the Colony Hotel in Palm Beach, Fla. on Dec. 24, 2017. She allegedly entered room 407 instead of room 327, for which she'd paid, while a maid finished turn-down service. And she wasn't alone. The publication notes that de Lesseps was in bed with an unidentified man when hotel security arrived. According to People, the mystery man was one of de Lesseps' ex-boyfriends.
After "multiple attempts to get both subjects to leave over a five minute period," the security guard reportedly called police, who arrived 9:20 p.m. Once there, cops found de Lesseps in the hotel room with a friend, Julie Olson. Both de Lesseps and Olson reportedly "appeared to be highly intoxicated." However, while Olson followed police instruction to leave the room, de Lesseps allegedly refused.
People notes that de Lesseps' ex had asked Olson for help getting the RHONY star out of room 407, as she "wouldn't understand she was in the wrong room."
According to Page Six's report, de Lesseps opened the hotel room door only when a cop unlocked the door with a key. She then allegedly shoved an officer with the palm of her hand before closing the door on him, "striking him in the forehead." She was then arrested and handcuffed, but she later reportedly slipped out of her handcuffs while in the back of a cop car in an attempt to escape. She then reportedly screamed, "I'm going to f**king kill you."
As Nicki Swift previously reported, de Lesseps was taken to Palm Beach County Jail around 1:25 a.m. on Sunday, Dec. 24. As noted by the Palm Beach Post, she was charged with "battery on an officer, disorderly intoxication, resisting arrest with violence and crimes against a person." At the time, it was reported that she kicked a police officer and said, "I'm going to kill you all."
Four of the five charges against her are considered felonies.
De Lesseps was later released without bond. She's scheduled to appear in court on Jan. 25, 2018.
De Lesseps has since apologized for her behavior. After her release from jail, she tweeted, "I want to offer my most sincere apologies to anyone that I might have offended with my behavior.  This was my first time in Palm Beach since my wedding and being here brought up buried emotions. I am committed to a transformative and hopeful 2018."
People reports that, according to a source, de Lesseps had held her wedding brunch at the Colony Hotel just one year earlier.
In early August 2017, de Lesseps announced that she and her husband, Tom D'Agostino, would be divorcing after less than one year of marriage. The news came just two weeks after the two were reportedly spotted having a heated argument in a Manhattan restaurant.
While we wait to hear an update from de Lesseps, read all about why she and D'Agostino called it quits on their marriage.