Shakira Postpones El Dorado Tour Following Injury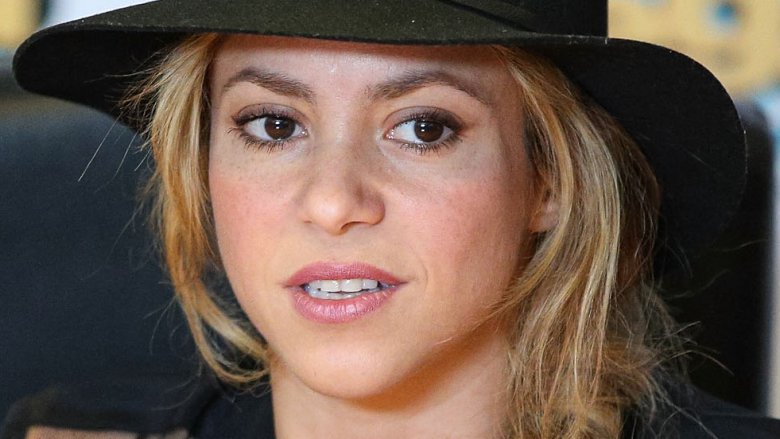 Getty Images
The "She Wolf" singer is pushing back even more dates for her world tour.
E! News reports that Shakira (full name Shakira Mebarak Ripoll) is postponing her El Dorado tour following her October vocal cord injury. The decision is reportedly due to her need for a longer recovery period.
On Wednesday, Dec. 27, 2017, Shakira, who'd postponed her European tour dates in November, shared the news in a lengthy blog post on her website. "I wanted to write one more letter to express my gratitude to all of you for the immeasurable love and support that you have sent me these past few weeks. You have made me feel that my voice is not only mine but also yours, and that it has a purpose," she began.
"There were times when your prayers and messages of affection and encouragement along with those of my family were the only thing buoying my spirits," the artist continued. "Though I very much hoped to be able to recover my vocal cords in time to pick the tour back up in January, and after exploring many options to that effect, I have accepted that this is an injury that simply needs more time and care to heal."
Shakira, who'd previously revealed she'd suffered a vocal cord hemorrhage, added, "I feel for all of you who planned ahead to come to these shows and who have been so patient as I took the time needed to figure out the best course of action with my doctors."
However, despite the unfortunate news, the former The Voice coach did offer new hope to her fans: She'll begin her world tour in June 2018. Live Nation Entertainment has since released the new dates for Shakira's tour in both Europe and North America, and she'll reportedly be announcing dates for the Latin American leg of her tour sometime in the near future.
"I am very proud of this show; I feel it's my best yet, since it has a repertoire filled with heartfelt songs and exciting moments of music and dance. I really can't wait for June!" Shakira noted in her blog post. "I promise to give you all of me and more from the minute I get on that stage and I am counting the days till showtime!"
While we wait for Shakira to take the stage once again, read up on the secret love lives of the judges of The Voice.