Jersey Shore Star Ronnie Ortiz-Magro Expecting First Child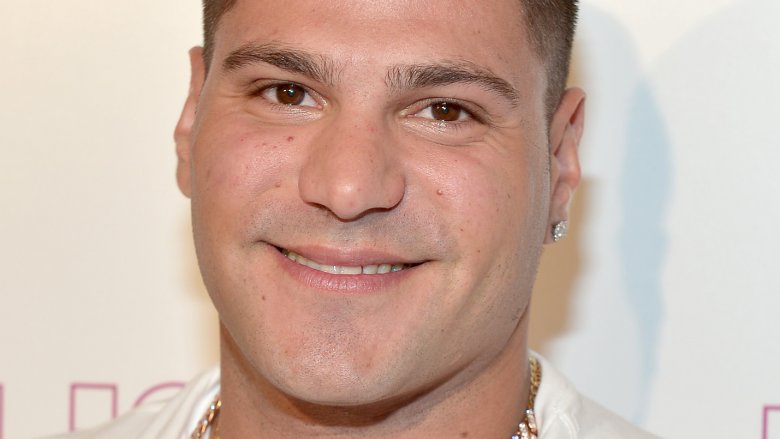 Getty Images
The reality TV star is going to be a father!
On Tuesday, Dec. 26, 2017, Jersey Shore's Ronnie Ortiz-Magro took to Instagram to announce that he and girlfriend Jen Harley are having a baby.
Sharing a photo of himself holding Harley's baby bump at Rockefeller Center, Ortiz-Magro wrote, "Thank you to everyone who has been supportive with advice & encouragement. People keep saying becoming a parent is the part of life. I've been blessed enough to have SOO MANY best parts of my life."
He continued, "I couldn't be more excited to be taking this next step in my life!" He also added the hashtags, "#IHearItsLikeHavingAPuppy #ExceptItCries #Talks #EventuallyDrives #EatsEvery2Hours #S**tsEvery23Mins #Naps40TimesADay #Needs4DifferentEducations #GoesToProm #YupICanSeeHowItsLikeHavingAPuppy #MyDogsPromNightWasTheBestDayOfMyLife 🤗🤗 #ThanksEveryoneWhoHasBeenSupportive #SpecialThanksToMyOtherHalf."
According to Us Weekly, Ortiz-Magro and Harley, who is reportedly six months along in her pregnancy, are expecting a baby girl. To the magazine, he joked that, although "every guy wants a boy," he'd grown up with sisters, so he's "used to being around girls."
Ortiz-Magro hinted at some big news a few days before the big announcement, posting a photo with Harley and writing, "Things in life never goes as planned or ever happen the way you expect it! #BestFriend #MyLife #LoveHer."
The baby will be Ortiz-Magro's first child. However, Harley is already a mom to an 11-year-old boy.
Ortiz-Magro and Harley reportedly first got together in early 2017, following his breakup with Khloé Kardashian's BFF Malika Haqq, with whom he'd starred on the E! reality show Famously Single.
As Nicki Swift previously reported, MTV announced that the cast of Jersey Shore would return to TV for a new show called Jersey Shore Family Vacation. While Ortiz-Magro is reportedly set to appear in the series, his ex Sammi "Sweetheart" Giancola will not be returning. According to the former couple's friend and co-star Nicole "Snooki" Polizzi, Giancola won't be on Family Vacation because she wants to avoid drama.
While we wait for more details about Family Vacation—and Ortiz-Magro's own growing family—find out what the cast of Jersey Shore looks like today.