What Happened To Ace Young After American Idol?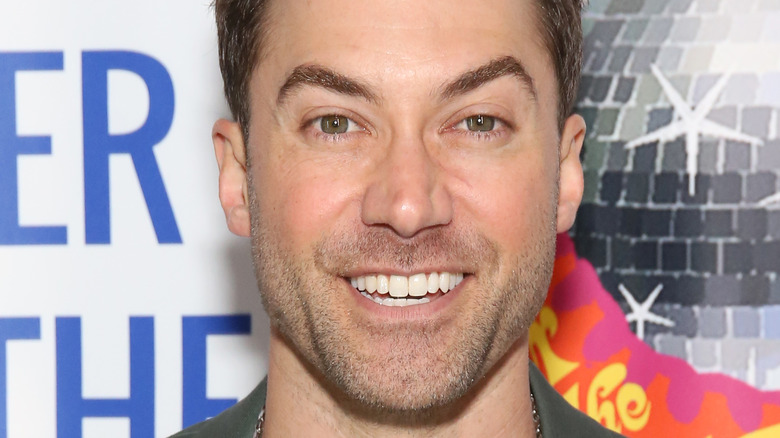 Walter Mcbride/Getty Images
Ace Young was one of the contestants of "American Idol" Season 5 and was among some of the show's most popular singers, including Katharine McPhee, Chris Daughtry, and winner Taylor Hicks. During his time on the show, Young and the other hopefuls were mentored by several famous musicians, including Queen. He chose to sing "We Will Rock You," which he put his own spin onto. Although it appeared that Queen's guitarist Brian May was unhappy with the rendition, he told fans (via Today), "It was edited in such a way that it looked as if I was purely negative." However, May praised Young's performance and thought he did well.
Young shared his experience on "American Idol" with Seventeen shortly after it happened. "It was tough, because there was a lot of alone time, and we didn't get to see the judges much," he stated. However, he shared that it prepared him to perform onstage. Young finished "American Idol" Season 5 in seventh place, and he has since gone on to have quite a successful career.
Ace Young takes on Broadway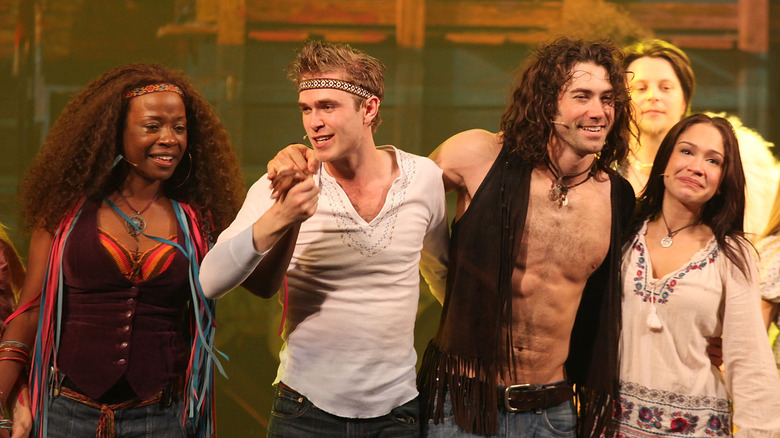 Ben Hider/Getty Images
Following "American Idol," Ace Young helped his fellow contestant, Chris Daughtry write his hit song, "It's Not Over," per MTV. "All these songwriters are taking me seriously now as a songwriter," Young shared. "And now I'm writing with the biggest songwriters in the world." In 2008, Young debuted his self-titled album. Soon afterward, his career took a major win when he made his Broadway debut as Kenickie in "Grease," per Artists and Beyond. He then landed the lead role as Danny Zuko in the national tour of "Grease."
In 2010, Young starred in the Broadway revival of "Hair" alongside "American Idol" season 3 alum Diana DeGarmo. The two singers met and fell in love during the production. Young and DeGarmo got married on June 1, 2013, per The Hollywood Reporter. "We were inseparable," Young recalled of his time with DeGarmo during the Broadway show. "We had breakfast, lunch and dinner together every day. I instantly knew I had a best friend."
Young and DeGarmo went on to star together in the U.S. national tour of "Joseph and the Amazing Technicolor Dreamcoat," which launched in 2014 in Ohio. "I am so excited to star as Joseph alongside Diana," Young stated. DeGarmo also expressed enthusiasm to work with Young, and the newly married couple went on to work together quite a bit.
Ace Young and Diana DeGarmo are a power couple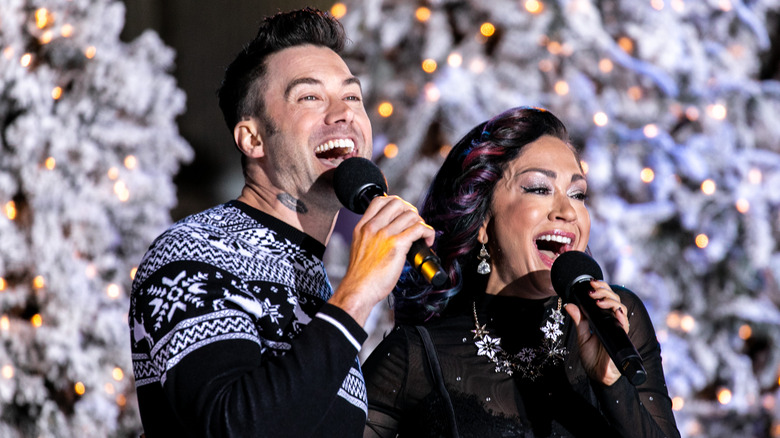 John Wolfsohn/Getty Images
Ace Young and Diana DeGarmo returned to their "American Idol" roots — this time as judges — in 2017 for the series reboot, per The Atlanta Journal-Constitution. "I'm ... excited about what ABC does with the show we already love," Young told the publication. "They feel they can do it better. I'm curious to see what they bring to the table." The power couple joined forces again in a 2021 virtual production of "First Date," which is a musical about two strangers meeting for the first time on a blind date. Young and DeGarmo played the leads, Aaron and Casey, respectively, per Theater Mania.
The following year, Young and DeGarmo starred in "A Closer Walk with Patsy Cline," a musical bio about the country songstress. DeGarmo starred as Cline, while Young provided comedic gems throughout the musical, per Cape Cod Times. Young shared highlights on his Instagram page and gave a shout-out to his wife. "Diana, Patsy has picked you to tell her story and you did more than make her proud. What an honor."
Young and Diana have also performed in Las Vegas together and have helped aspiring singers with their workshops. The duo has also made their fans laugh with videos of their songs depicting life during the COVID-19 quarantine. Young has come a long way since his "American Idol" debut, and he keeps proving to fans that his musical career isn't going to stop.