Tiffany Haddish Claims Her Career Has Taken A Turn For The Worse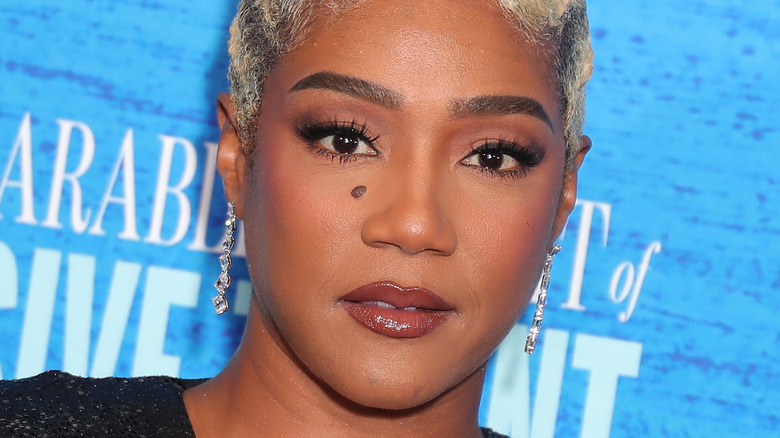 Leon Bennett/Getty Images
This article discusses allegations of child molestation.
Fans worldwide were shocked when Tiffany Haddish and fellow comedian Aries Spears were slammed with a lawsuit accusing them of child sexual abuse and molestation. According to the Daily Beast, the brother and sister — who identified as Jane and John Doe — alleged that Haddish and Spears were responsible for pressuring them into filming sexually inappropriate content for several comedy skits. The outlet reported that the siblings were just 14 and 7 years old when they were allegedly "groomed" by the comedians. 
After receiving intense backlash online, Haddish released a statement apologizing for her poor judgement. "While this sketch was intended to be comedic, it wasn't funny at all — and I deeply regret having agreed to act in it," she wrote on Instagram. Although the lawsuit appeared to be very serious in nature with Jane Doe making it clear she wanted Haddish and Spears to face legal ramifications, the woman had a change of heart. According to court documents obtained by TMZ, the young lady completely dismissed the entire suit just weeks after bringing it to light. "My family and I have known Tiffany Haddish for many years — and we now know that she would never harm me or my brother or help anyone else do anything that could harm us," she told the outlet. 
While the "Girls Trip" star is happy this is now behind her, she believes the damage to her career has been irreparable. 
Tiffany Haddish is out of jobs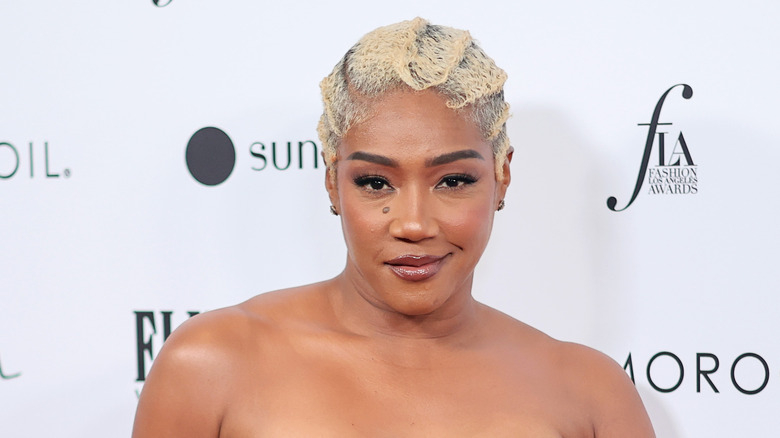 Matt Winkelmeyer/Getty Images
Tiffany Haddish may be in the clear when it comes to the law, however her career took a major hit due to the child sexual abuse accusations. "I lost everything," Haddish told TMZ after being confronted at the Los Angeles International airport. "All my gigs: gone ... I don't have no job," she added. During her conversation with the photographer, the comedian clarified that she doesn't speak to former friend Aries Spears and noted that her main worry throughout this entire situation was the kids who were involved. "I was really concerned about the kids [and] making sure they were okay," Haddish added. 
Although the "Night School" star is currently out of work, Baton Rouge rapper Boosie Badazz wants to offer Haddish an opportunity to get back on the big screen. "I CAN'T PAY YOU WHAT THEY WAS PAYING YOU BUT I GOT A CHECK," he tweeted. "I WOULD LOVE TO PAY YOU TO MAKE A COMEDY WITH ME." The "Set It Off" rapper continued to offer his support and even encouraged the actor to make her own content. "WHAT THEY DID TO YOU MIGHT BE CAREER CHANGING, DONT LET THIS SLIDE," he wrote. "YOURE A STAR, U CAN PRODUCE YOUR OWN MOVIES."
Hopefully as the dust settles, Haddish can go back to doing what she loves. 
If you or someone you know may be the victim of child abuse, please contact the Childhelp National Child Abuse Hotline at 1-800-4-A-Child (1-800-422-4453) or contact their live chat services.