Tiffany Haddish Finally Addresses The Disturbing Allegations Against Her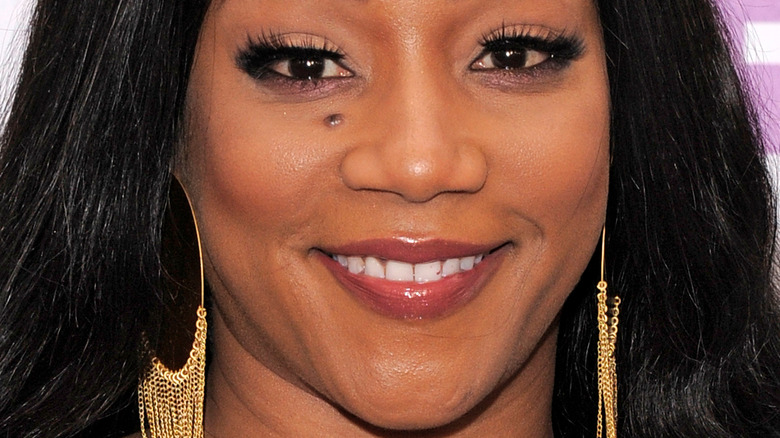 Ron Adar/Shutterstock
The following article contains allegations of abuse.
Tiffany Haddish is finally speaking out in the wake of an extremely shocking lawsuit aimed at her and Aries Spears. On August 30, the two were named in court documents from two anonymous siblings who, per TMZ, alleged they were groomed by the duo in order to film what were supposed to be comedy videos. The woman claimed she was 14 years old at the time and accused Haddish of forcing her to do extremely inappropriate things that left her with lasting trauma, while her brother alleged a similar thing happened to him when he was half her age.
The siblings spoke about their alleged ordeal to Daily Beast alongside their mother — who is reported to have been a friend of Haddish's — around the time the lawsuit made headlines. The family claimed that Haddish urged them to act in the videos with the promise of furthering their acting careers, with the siblings explaining in detail how uncomfortable they felt over what they were asked to do. An edited version of one of the videos, which stars Haddish and Spears and was once uploaded to comedy site Funny or Die, has been doing the rounds on social media and is titled "The Mind of a Pedophile."
Haddish has stayed quiet in the wake of the allegations hitting the headlines, but now the "Girls Trip" actor is breaking her silence on social media.
Tiffany Haddish's inappropriate video regret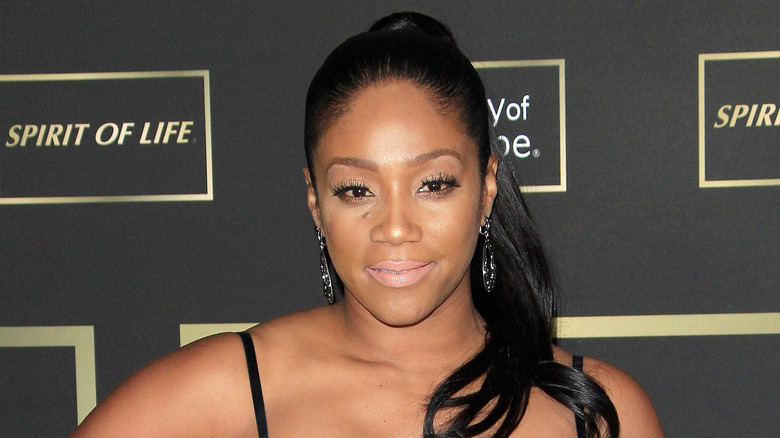 Joe Seer/Shutterstock
Tiffany Haddish took to Instagram on August 5 to address the controversy, writing, "I know people have a bunch of questions. I get it. I'm right there with you. Unfortunately, because there is an ongoing legal case, there's very little that I can say right now." Haddish then seemingly acknowledged the resurfaced Funny or Die video, writing, "But, clearly, while this sketch was intended to be comedic, it wasn't funny at all — and I deeply regret having agreed to act in it," before adding, "I really look forward to being able to share a lot more about this situation as soon as I can." Haddish turned off comments on the post.
While her upload marked the first time Haddish appears to have spoken publicly, her lawyer, Andrew Brettler, previously denied the claims. Brettler claimed to TMZ that the allegations had been made a few times before, stating, "Every attorney who has initially taken on her case... ultimately dropped the matter once it became clear that the claims were meritless and Ms. Haddish would not be shaken down." He then added of the plaintiff and her mom, "The two of them will together face the consequences of pursuing this frivolous action."
Funny Or Die has slammed the video in question, saying in a statement, "It was uploaded to the site as user-generated content and was removed in 2018 immediately after becoming aware of its existence," and noting, "Funny Or Die found this video absolutely disgusting."
If you or anyone you know has been a victim of abuse, help is available. Visit the Rape, Abuse & Incest National Network website or contact RAINN's National Helpline at 1-800-656-HOPE (4673).