Wynonna Judd Is Opening Up About Healing After Her Mother's Death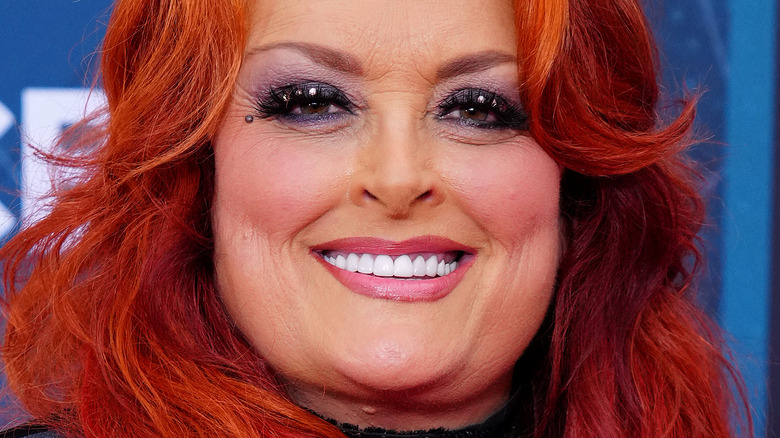 Jeff Kravitz/Getty Images
This article includes discussion of suicide.
Losing a parent is never easy — and for Wynonna Judd, the pain is still fresh. In April, fans were heartbroken to find out that Naomi Judd had died as a result of suicide. According to documents obtained by Page Six, the country star "had an apparent self-inflicted gunshot wound" to the head. Over the years, Naomi had been a big advocate for mental health and even opened up about her own struggles with depression. 
"I never dealt with all the stuff that happened to me, so it came out sideways, as depression and anxiety," Naomi said in a 2017 essay for NBC News. "Depression is partly genetic, and I have it on both sides of my family." The singer also detailed a very dark time in her life when she didn't get up from the couch for "two years." And, even though in recent years Naomi appeared to be in better spirits, trying to overcome depression was always an uphill battle for her. Naomi's death not only sent shockwaves throughout the world, but it's also been exceptionally hard for her daughters Wynonna and Ashley, who remained by their mother's side every step of the way. 
"She obviously was suffering," Ashley told "Good Morning America." "And, as such, her days up until that moment — were hurtful to her." While the ladies remain focused on healing, Wynonna is opening up about her grieving process.
Wynonna Judd often finds herself 'randomly crying'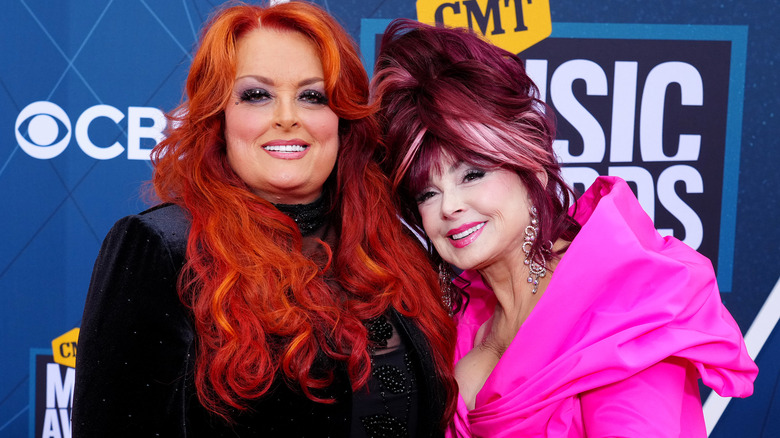 Jeff Kravitz/Getty Images
It's been nearly five months since Wynonna Judd lost her mother and the singer finds herself randomly crying throughout the day. During an exclusive interview with People, Wynonna opened up about her relationship with grief and how she is coping. "I'm on the phone talking and all of a sudden I'll just begin to weep. Then 10 minutes later, I'm making a dinner and I'm talking to my husband about our date night," she told the outlet. "Then my granddaughter comes and I cry some more. I cry a lot." 
Wynonna made also made it clear that showing emotions and crying is not "a sign of weakness." Although Wynonna is trying to grasp the fact that her mother Naomi is no longer present, she is focused on continuing her legacy. According to Deadline, Wynonna and Naomi were slated to go on tour this year. However, because of her mother's untimely death, Wynonna has decided to headline it with some special guests at her side — including Brandi Carlile, Martina McBride, and Little Big Town, to name a few.
"The Judds: The Final Tour" is schedule to kick off September 30 and will include 11 dates. "I am humbled, once again, by the loyalty of the fans who have been with us for 38+ years, who continue to show up for me when I need them the most," she said in a statement obtained by the outlet.
If you or anyone you know is having suicidal thoughts, please call the National Suicide Prevention Lifeline by dialing 988 or by calling 1-800-273-TALK (8255)​.