The Real Reason Shailene Woodley Almost Quit Acting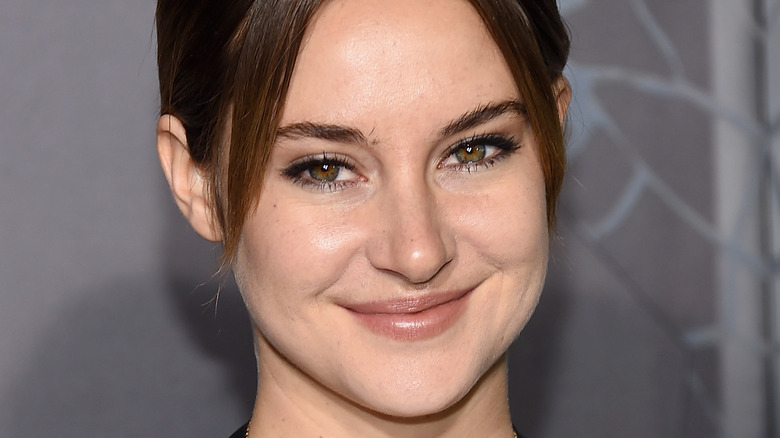 Larry Busacca/Getty Images
Shailene Woodley was lucky enough to experience fame early on in her career. After she caught everyone's attention with her performance on the ABC series "The Secret Life of the American Teenager," she went on to star in "The Descendants" alongside George Clooney, which ended up being her breakout role. Woodley then rose to superstardom after starring in "The Fault in Our Stars" and the "Divergent" series. In 2017, she broke free from playing teenage roles and showcased her incredible acting prowess in HBO's "Big Little Lies," where she got to work with industry heavyweights like Meryl Streep, Nicole Kidman, Reese Witherspoon, and Laura Dern.
Today, Woodley is an industry heavyweight — but she admitted that she never wanted to be famous. "When I was 7, I said, 'The day I'm on the cover of a magazine, I'm going to quit,' because I never wanted this industry to get in the way of my life," she shared in a 2018 interview with Net-A-Porter. While she didn't end up walking away from acting, she had gotten close to it, especially after experiencing what she describes as a "debilitating" illness.
Shailene Woodley was sick in her early 20s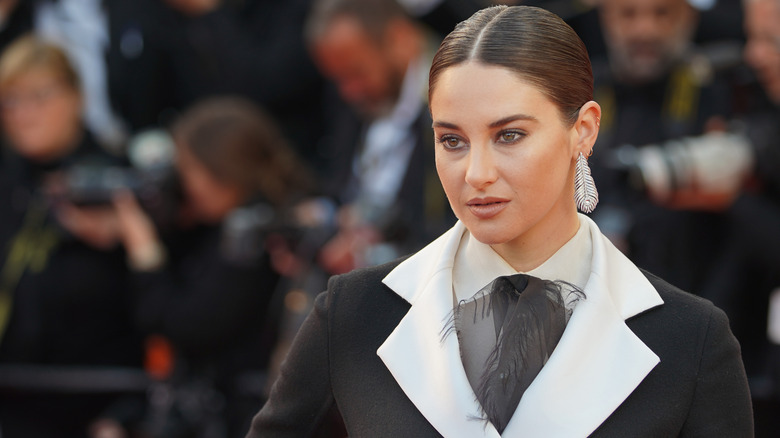 Denis Makarenko/Shutterstock
Shailene Woodley's passion lies in acting, but there was a point in her life where she thought she would have to give it up for her well-being. Speaking with The New York Times in 2020, she said that she had struggled with health issues in her early 20s, leading her to reject potentially career-defining roles. "I was very, very sick in my early 20s. While I was doing the 'Divergent' movies and working hard, I also was struggling with a deeply personal, very scary physical situation," she told the publication. "Because of that, I said no to a lot of opportunities because I needed to get better, and those jobs ended up going to peers of mine who I love." At the time, she admitted to experiencing frustration, as she never thought she would get to do what she loves again. "I was in a place where I had no choice but to just surrender and let go of my career."
The good news is Woodley said she's already at the "tail end of it" — but her experience was something that "spun me out for a while" because it was an invisible illness. "You feel so incredibly isolated and alone," she told The Hollywood Reporter. "Unless someone can see that you have a broken arm or a broken leg, it's really difficult for people to relate to the pain that you're experiencing when it's a silent, quiet and invisible pain."
Big Little Lies made Shailene Woodley love acting again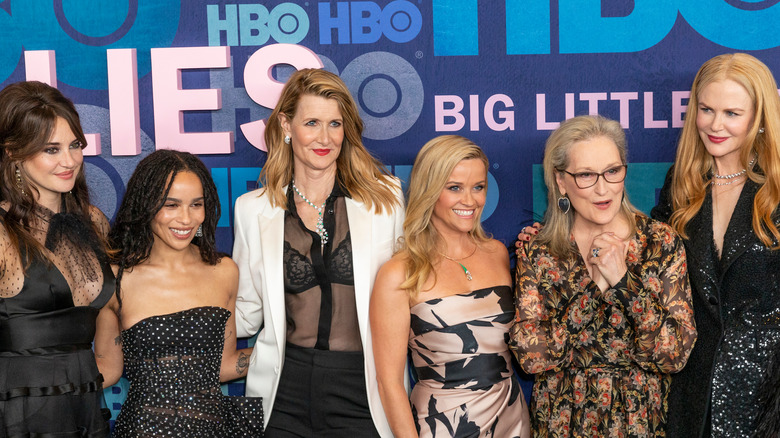 lev radin/Shutterstock
Aside from a health scare, another thing that made Shailene Woodley step away from acting for a while was "Divergent: Allegiant" bombing at the box office. She told Net-A-Porter that she "wouldn't change the films for the world" but added that "the last one was a bit of a hard experience for everyone." It made her realize that she needed to seek more "human experiences" outside of the industry so she could fall in love with her craft again.
It was then when Woodley decided not to read any script — and for nearly a year, she refused to accept any project, until "Big Little Lies" came along. She became interested upon learning she would act alongside a superstar cast. "I read it, fell in love with it, and Laura [Dern] called me, and that was really the push," she said.
Now, though, Woodley is at a point where she doesn't let acting consume her. "I always had the vision that when I was an adult, I would have a different career," she told The Hollywood Reporter. "Obviously, it is my career now. It's what I spend most of my time doing, but I don't live and breathe acting." Still, she admits she has "the best job in the world," adding, "I could cry talking about it. And it's fleeting, I remind myself of that every day. What I do can be taken away at any moment."