Grey's Anatomy Star Kevin McKidd Finalizes Divorce From Wife Of Nearly 17 Years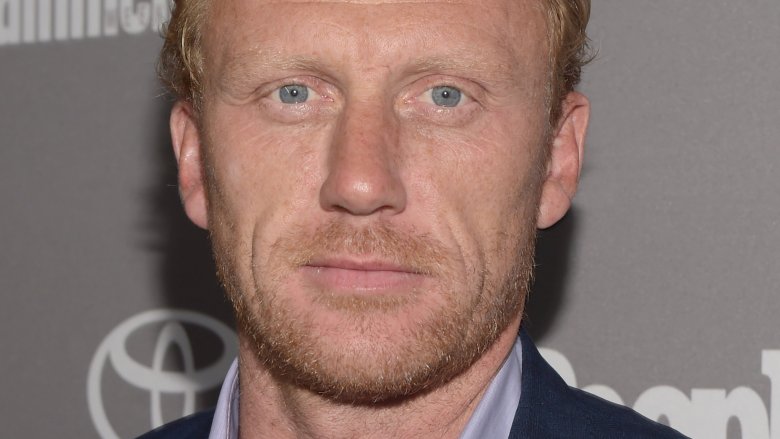 Getty Images
It's over for this ABC actor and his longtime partner.
E! News reports that Grey's Anatomy star Kevin McKidd's divorce from his wife, Jane Parker, was officially finalized on Dec. 22, 2017. The pair, who'd been together almost 17 years, had previously announced their split in July 2016, though they'd reportedly broken up in October 2015.
"Kevin and Jane have jointly decided to end their marriage," a rep for McKidd said at the time. "They look forward to continuing to co-parent their children, who have been their top priority, and will to continue to enjoy a close and caring relationship."
As part of their divorce, McKidd and Parker will share legal custody of their two children, 17-year-old son Joseph and 15-year-old daughter Iona. McKidd, however, will also have to fork over $22,440 each month as child support and will pay for their kids' private school and summer camp costs.
But that's not all McKidd will have to pay. The actor, who plays Dr. Owen Hunt on Grey's Anatomy, has also been ordered to pay his ex $65,096 in monthly spousal support as well as 20% of any yearly income that exceeds $3 million. While he'll stop paying child support after the children turn 18, he will continue to pay Parker spousal support, in the form of $12,147, for four years afterwards.
Additionally, according to E! News, the exes have agreed to allow the children to reside at the Los Angeles family home while they themselves take turns living there. The pair will each take ownership of one home and share a third home in Malibu, Calif. Parker will reportedly keep a 2014 Chevy Volt.
While we wait to learn more about how the ex-spouses will handle life post-separation, read all about the celebrity couples who called it quits in 2017.