Meghan Markle's Sister Speaks Out Against Prince Harry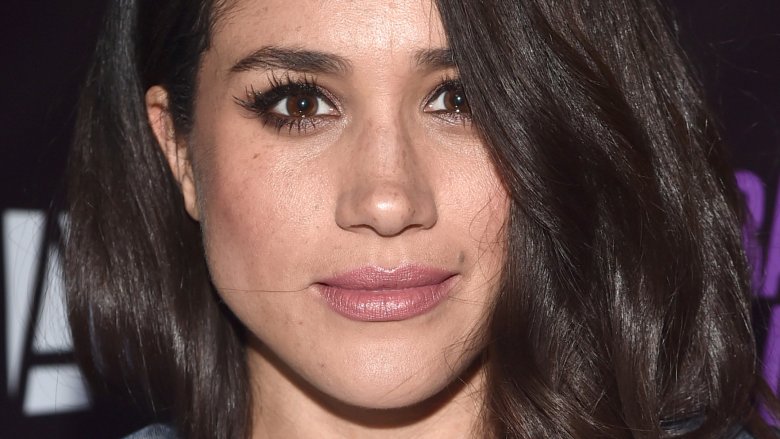 Getty Images
The former Suits star's sibling doesn't sound too happy with the royal's recent statements.
On Wednesday, Dec. 28, 2017, Meghan Markle's half-sister Samantha Grant took to Twitter to respond to a recent BBC radio interview featuring none other than her future brother-in-law, Prince Harry. While Harry had described his family as one Markle "never had," Grant refuted this idea, stating that her family has always been there for her younger sister (via E! News).
"Actually she has a large family who were always there with her and for her," she began. "Our household was very normal and when dad and Doria divorced, we all made it so it was like she had two houses. No one was estranged, she was just too busy. Read my book complete with facts and photos."
Grant continued, "Meg's family(our family) is complete with sister, brother, aunts, uncles, cousins, and the glue of our family, our amazing completely self-sacrificing father. She always had this family,..Marrying merely extends it."
She later plugged her soon-to-be-released book—a tell-all about Markle reportedly called The Diary Of Princess Pushy's Sister—again, writing, "Read my book for all the fun details."
Grant has spoken out about Markle in the past, once doing an interview on Good Morning Britain about her sister's romance with Harry. While she remained positive in the interview, she had plenty to say, noting that her sister's relationship with the prince is "not about royalty so much as it is about love."
As Nicki Swift previously reported, Harry spoke with BBC Radio 4's Today program and opened up about spending Christmas with his fianceé. "It was fantastic," Harry revealed. "She really enjoyed it. The family loved having her there."
Answering a question about how well Markle was adapting to royal traditions, Harry added, "She's done an absolutely amazing job, she's getting in there and it's the family that I suppose she's never had."
While we wait to see if Markle ever addresses her sister's tweets or her future tell-all, find out what the royal family thinks of Harry's love.