The Real Reason Meghan King Left The Real Housewives Of Orange County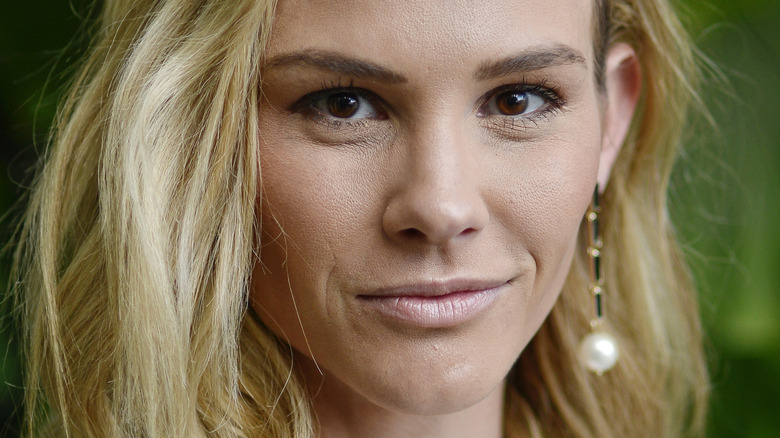 Jerod Harris/Getty Images
"The Real Housewives of Orange County" is a rotation of faces. In the upcoming season, fan-favorite Tamra Judge will be returning. She'll be joining her former co-stars Shannon Beador and Heather Dubrow, who appeared on previous seasons with her, per Us Weekly. Series OG Vicki Gunvalson reportedly has no plan to return, but we're still holding out hope as we'd love to see Gunvalson and Beador finally face off. Speaking of housewives past we'd love to see grace the silver screen once again, let's talk about Meghan King.
When King joined the cast back in 2015, she was the youngest member of the group by nearly 20 years. But don't let her age fool you! King was more than capable of holding her own against the other women. She went head-to-head with Gunvalson and Beador after alleging that Gunvalson's boyfriend was faking a cancer diagnosis. King, it turned out, was right.
Despite her popularity, King left the show after only a few years. Here's what we know about her abrupt departure and why she's not coming back.
Meghan King wanted to focus on her family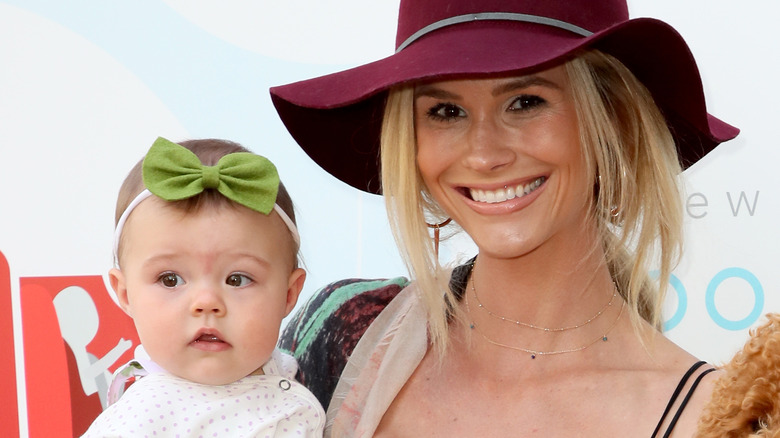 David Livingston/Getty Images
Meghan King's fertility journey was at the center of her "RHOC" storyline. In her first season, she and her now ex-husband, baseball star Jimmy Edmonds, struggled to conceive. Eventually, they got pregnant with their first child, Aspen. By the time Meghan left the series, she was expecting her next two, twins Hart and Hayes. 
In her final blog post, King described her exit from the series as necessary so that she could more fully focus on her family. "After three seasons of the rollercoaster that is The Real Housewives of Orange County I've decided to hang up my OC Housewife hat," she wrote in 2018. King explained that she was often exhausted during filming, a feeling that intensified after the birth of her first child. By the time King was filming the Season 12 reunion, knowing she was pregnant with twins, she knew she was done. "Twin pregnancies must be treated more delicately than a singleton pregnancy and are high-risk by default, so I also wanted to have a peaceful pregnancy with positive influences," she wrote. "Consistent positive influences are harder to find on RHOC!"
Flash forward a few years, and King and Edmonds split. The former Bravo star found herself in a new phase of life and thought it was the perfect time to return to reality TV, per E! The way she tells it, though, producers didn't feel the same way.
Meghan King wanted to return to RHOC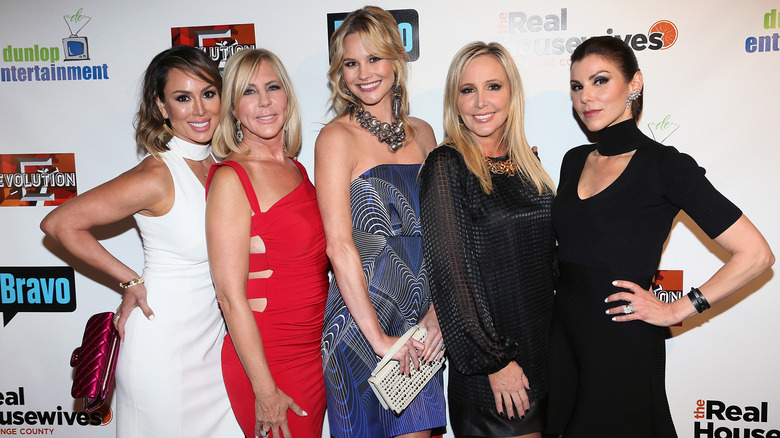 David Livingston/Getty Images
Since leaving "RHOC," Meghan King's life has been a series of ups and downs. Her divorce from Jim Edmonds was especially messy. The former St. Louis Cardinals star allegedly cheated on her multiple times, including an affair with their nanny. King spent the next two years in a very public custody battle in which she alleged as recently as July 2020 that it's unsafe for her kids to be around Edmonds, per Page Six. In the interim, King married (and divorced) her third husband, President Joe Biden's nephew, Cuffe Biden.
It was around that time that King began considering a return to reality TV. But, alas, for die-hard King fans, it was not meant to be. Producers informed King that she didn't make the cut after she auditioned for a spot on Season 16, which may have been for the best, per E! "I don't think I would have been able to have done it. It's a time commitment, and I'm in St. Louis. I would have had to move and everything," King explained.
If King returned to "RHOC," though, what would her storyline be? Our best guess is it would focus on her love life, as that's the only thing wanting in her life. Otherwise, everything seems great. "Right now, I am so happy with myself and my kids and not trying to chase the sun," she told the outlet. "I'll look for love...but I'm not going to force anything."