Luke Bryan Sparks Backlash With Surprising Christmas Gift To Wife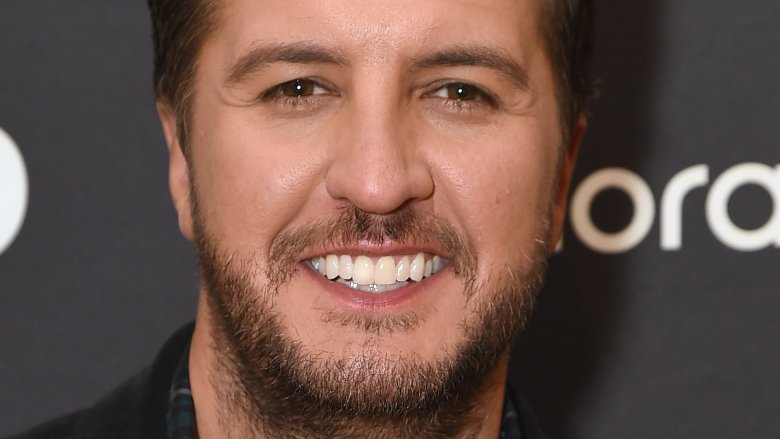 Getty Images
While most couples bought each other new pairs of socks and underwear for the holidays, country music star Luke Bryan went in an entirely different direction.
For Christmas, the "Play It Again" singer gave his wife, Caroline Boyer, two unusual presents: a couple of baby kangaroos. Bryan posted a video on Instagram showing a blindfolded Boyer opening a bag to reveal two little kangaroos.
"Oh, my God!" Boyer said, laughing. "Where did you get these?"
Boyer later shared a photo of the two kangaroos on Instagram. "2 Live Roo and Roo Tang Clan are living their best life," she wrote, before adding, "Seriously...real names are Margo and Todd. They are adjusting perfectly are beyond sweet and precious."
People notes that the kangaroos are named after uppity neighbors Margo and Todd in the holiday classic National Lampoon's Christmas Vacation. The magazine also adds that the animals are just the latest two additions to Brett's Barn, a project Boyer started to honor her late niece who died in February 2017.
However, not everyone is happy with Bryan's choice of gift. In fact, many are floored by the thought that he'd ever think giving baby kangaroos to another person would have been a good idea.
"Young kangaroos are highly anxious animals and often don't last long in the hands of people aren't trained animal carers," one Instagram commenter wrote (via Us Weekly).
Another said, "This is so wrong. Can u not see that they are wild animals and deserve to be in their own environment? Please do the right thing for them. They are not pets."
Bryan and Boyer, who live on a 150-acre farm, have not yet addressed fans' concerns.
While we wait for more details about the family's controversial Christmas presents, read up on the singer's real-life tragic story.