Chicago P.D. Star Jason Beghe Splits From Wife Of 17 Years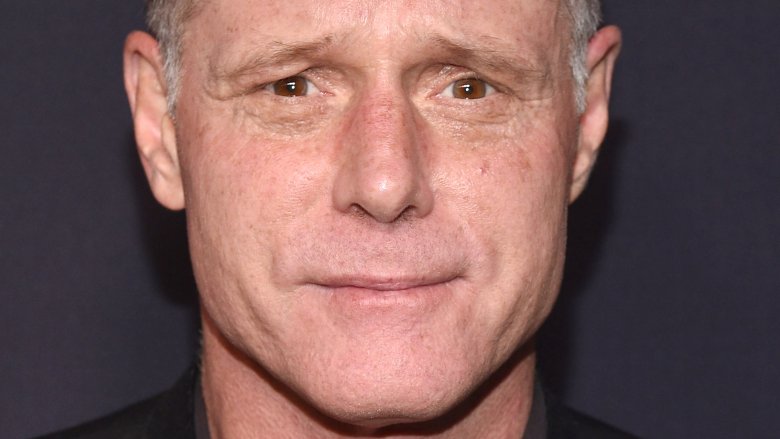 Getty Images
The actor has split from his longtime wife.
E! News reports that Chicago P.D. star Jason Beghe filed for divorce from his wife, Angie Janu, on Thursday, Dec. 28, 2017. Court papers state that Beghe and Janu, who've been together for 17 years, originally separated in May 2016. Beghe listed irreconcilable differences as reason for their breakup.
Beghe reportedly seeks joint legal and physical custody of his children with Janu, 14-year-old Bix and 11-year-old Bo.
While Beghe offered to pay spousal support, he requested that he keep ownership of "an inherited Oklahoma property, inherited mineral rights from properties there and in Texas and proceeds from the sale of another property in Washington D.C.," according to E! News.
Beghe, who asks that he and his wife both cover legal fees, has reportedly asked the court to determine ownership of the couple's shared home in Malibu, Calif., as well as other various belongings.
News of Beghe's divorce comes over a month after it was reported that he was investigated by Chicago P.D.'s network, NBC, for alleged sexual harassment (via Deadline).
In response to claims that he'd used "highly aggressive and sexually suggestive language as well as intimidating postures," Beghe apologized for his actions.
"I am deeply sorry for my behavior, which I know has been hurtful to my friends and colleagues," he said in a statement obtained by Deadline. "I have struggled with anger issues for some time, and over the past year, I have been working with a coach to help me learn how to mitigate my temper. It's an ongoing process, and it has been a humbling one."
"It is a source of great pride for me to be part of Chicago P.D.'s incredible cast and crew," he continued. "I have personally apologized to anyone who I have upset, and I am committed to doing what is necessary to make up any damage that I may have caused."
While we wait for more details about Beghe's divorce, read up on all of the celebrity couples who called it quits in 2017.