How Tom Cruise Reportedly Tried To Sway David Beckham Toward Scientology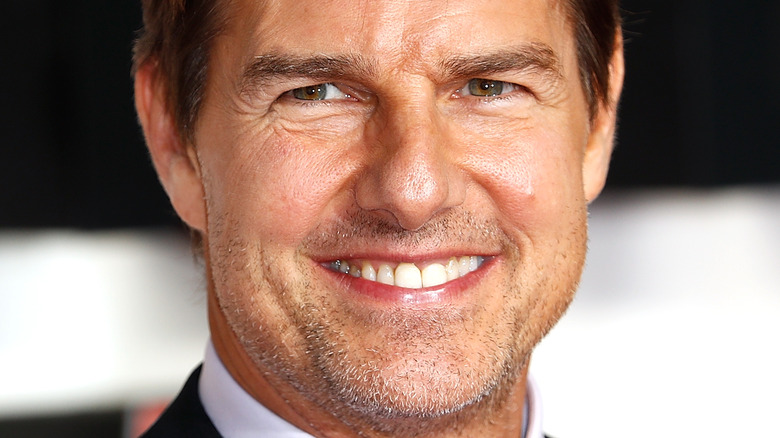 John Phillips/Getty Images
Tom Cruise is a huge fan of Great Britain. Cruise's 60th birthday was a star-studded event in London, with invites sent to Prince William and David Beckham while the actor's friend James Corden hosted, per the Daily Mail. The iconic American superstar is obsessed with British football and created headlines in July 2021 after fist bumping Beckham at the Euro 2020 final. According to the Independent, the former footballer and the "Top Gun" star were sitting one seat apart at Wembley Stadium when cameras caught the fist bump. Seeing Beckham and Cruise together created a buzz about the two celebrities who were once very close friends.
According to The Guardian, the "Mission Impossible" star threw the Beckhams a party when the British celebrities moved to Los Angeles in 2007. When the Beckhams moved into their new LA home, they found a Cadillac Escalade, a Lincoln Navigator, and a Bentley Continental in the driveway — all three of which were gifts from Cruise. According to Lainey Gossip, the 2021 Euro football final was the first time Beckham and Cruise were publicly seen together since 2013. So what happened between the two superstars?
The 2012 Cruise and Katie Holmes breakup likely played a part in cooling the friendship, as Holmes and Victoria Beckham were close friends, per E! News. But a new book revealed how Cruise reportedly tried to sway Beckham toward Scientology.
Scientology reportedly built Beckham a soccer pitch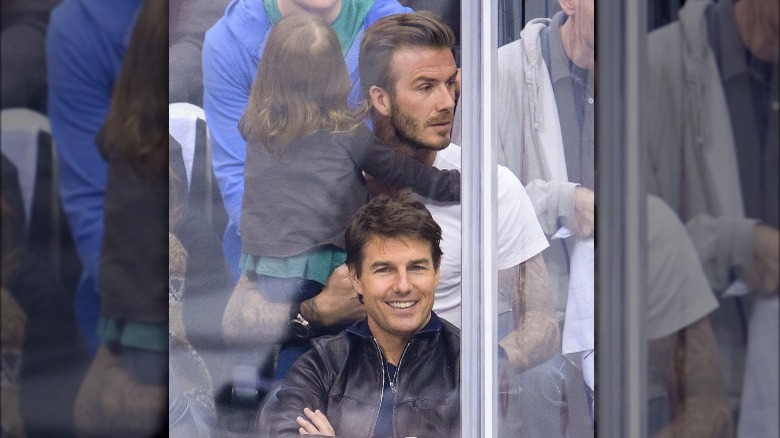 Noel Vasquez/Getty Images
A new book claims that the Church of Scientology built a professional soccer pitch so Tom Cruise could bring David Beckham into the fold. Page Six reported on the bombshell about Cruise and Beckham from former Scientologist Mike Rinder's book, "A Billion Years: My Escape From a Life in the Highest Ranks of Scientology." Rinder wrote, "A professional-grade soccer pitch was constructed on the property at Gold [Base, church headquarters in San Jacinto, California]. The ground was leveled, irrigation installed, perfect turf, goals raised." The former high-level Scientology executive added, "A full-time caretaker was appointed from the Gold staff ... It was built for one purpose only: so Tom Cruise could woo his friend David to come to Gold. It never happened." Beckham, who is worth $450 million, is probably not easily swayed.
The famous footballer likely didn't join Scientology because he identifies with the Jewish faith, which he spoke about in 2016. "My grandfather was Jewish ... and every time we went to synagogue I was a part of that," he explained, per Tablet. According to The Jewish Chronicle, his son Brooklyn Beckham married Nicola Peltz in a Jewish wedding ceremony. While neither the bride nor the groom were Jewish, Peltz's father is Jewish, and the British football star identifies as such thanks to his grandfather. The father of the groom even read a Hebrew blessing at the ceremony.