Maria Menounos Marries Longtime Boyfriend In Surprise TV Wedding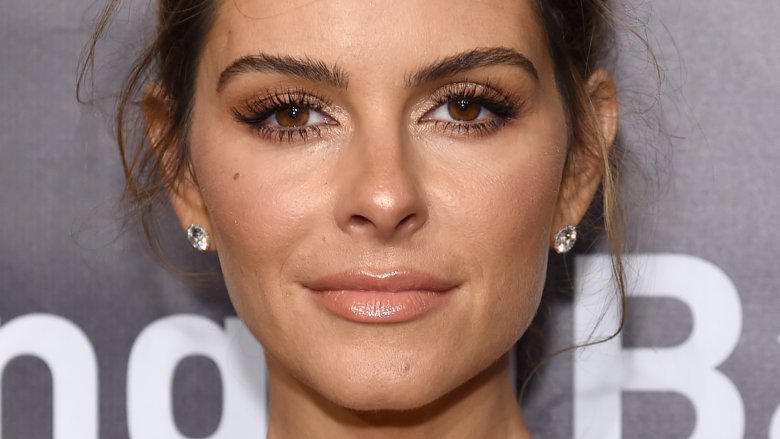 Getty Images
The former E! News co-anchor kicked off the new year by getting hitched!
According to Us Weekly, Maria Menounos married her longtime boyfriend, Keven Undergaro, in a surprise TV wedding just before the ball dropped in Times Square on Sunday, Dec. 31, 2017.
"Omg! I can't believe we are finally getting married after 20 years," she tweeted prior to tying the knot on Fox's New Year's Eve broadcast. "Tune in to #nye on @foxtv to watch us get hitched in just a few! #coldestbrideever." 
The married couple, who got engaged in March 2016, were joined by Menounos' parents, Constantine and Lisa, when she announced their upcoming nuptials. "She's right," the host told her mother, who is battling stage 4 brain cancer, after relaying advice she recently received from Kris Jenner—that tomorrow's never promised. "I love you and I want you to be there and it's gonna be amazing. Steve Harvey, your favorite, is going to marry us!" 
"Finally some good news for mom," Menounos later captioned a clip of this sweet moment on Instagram. "We are getting married tonight in Times Square! I will be the coldest bride ever but the happiest! Seeing my parents happy means everything."
The cute pair went on to exchange their vows outside in New York City's freezing 12-degree weather. "I got to spend the last 20 years with the greatest human being I have ever known. Maria, you are a blessing not just to my life, but to this whole world," Undergaro told his bride-to-be, who wore a gorgeous lace wedding gown from the Atelier Pronovias 2018 Collection. 
She replied, "You've loved me, you've cared for me, in sickness and in health. Honestly the way you helped me and my family in these hard times, I just wanted to marry you so bad."
As Nicki Swift previously reported, Menounos, 39, revealed in July 2017 that she had been diagnosed with a benign brain tumor and had undergone surgery for its removal on her birthday in June. In light of her health crisis, she stepped down from her co-anchor position on E! News.
"I think that this was a gift, because I needed to change my life," she told Megyn Kelly at the time (via Entertainment Tonight). "I needed to change the way I did everything."
Congratulations to the happy couple!