Mariah Carey Returns To New Year's Rockin' Eve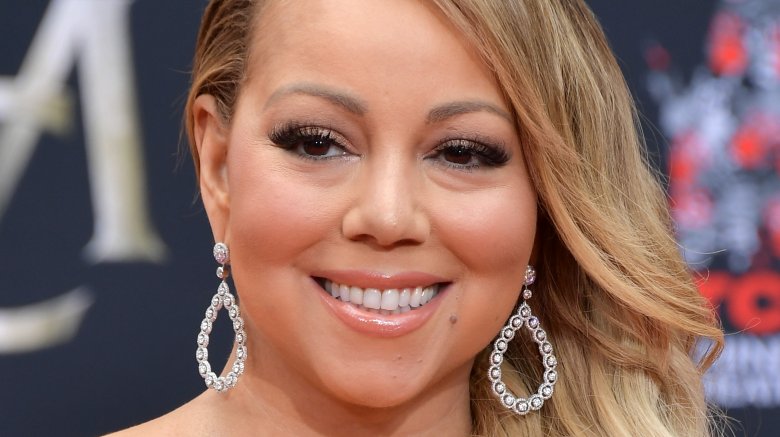 Getty Images
The "Always Be My Baby" singer nailed her big comeback. 
Following the previous year's disastrous lip syncing performance, Mariah Carey did not disappoint during her second chance on New Year's Rockin' Eve.
Despite the freezing 12-degree temperature in New York City, the 47-year-old singer, donned in a sparkly gold dress and white fur coat, wowed the crowd with a medley of "Vision of Love" and "Hero." "I just want to show my appreciation for everyone that speaks out for justice and tries to make the world a better place, a more united planet," she said beforehand (via Us Weekly). "You're the true heroes."
Carey even poked fun at herself midway through the performance, saying that the evening was a "disaster" because there wasn't a cup of tea available for her when she asked for it. "They told me there would be hot tea," she joked (via E! News). The "Without You" singer kept the gag going when she later tweeted, "Found my tea!" with a celebratory snapshot following her triumphant performance.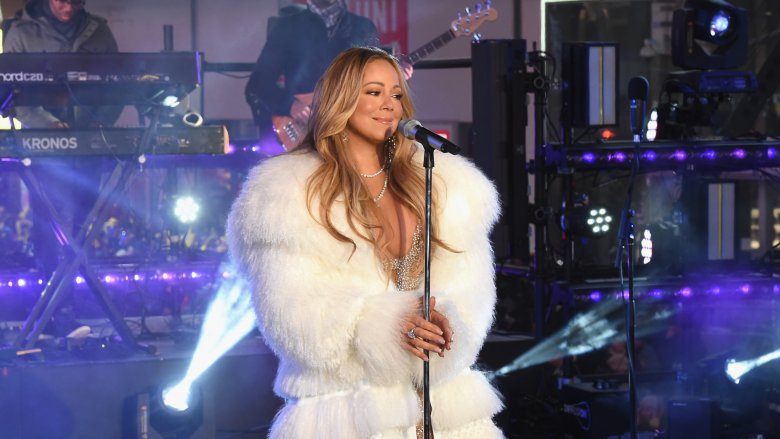 As Nicki Swift previously reported, it was announced last week that Carey would once again perform live just before the ball dropped to ring in 2018. At the time, Carey, who previously called last year's performance a "total chaotic mess," and Dick Clark Productions released a joint statement.
"We can all agree that last year didn't go exactly as planned and we are thrilled to move forward together to provide America with an incredible night of music and celebration on Dick Clark's New Year's Rockin' Eve with Ryan Seacrest 2018," the statement read. "See you in Times Square!"
However, no one was more surprised that the "All I Want For Christmas Is You" hitmaker agreed to return than the show's longtime co-hosts, Ryan Seacrest and Jenny McCarthy. "This year we are anxious to see Mariah come back," Seacrest, who previously refuted Carey's criticisms of the show, said. To which McCarthy added, "How many times would we all like a second chance at something? I think it's a wonderful thing."
In addition to Carey, a number of other pop stars hit the stage during the five-hour production, including Nick Jonas, Camila Cabello, and Sugarland in Times Square and Halsey, Alessia Cara, Florida Georgia Line, and Hailee Steinfeld during the Los Angeles broadcast, which was hosted by Ciara.