Mariah Carey Speaks Out On New Year's Eve Debacle, Rebound Romance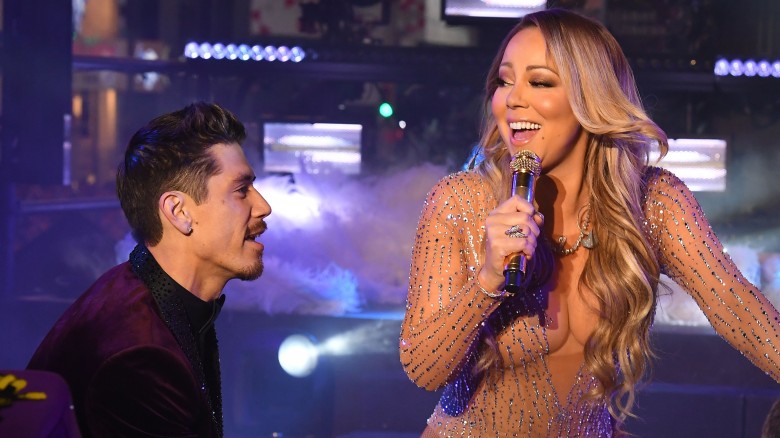 Getty Images
Mariah Carey is as over her New Year's Rockin' Eve debacle as she is ex-fiancé James Packer.
As Nicki Swift previously reported, Carey, 46, was busted lip syncing and all-out giving up on her performance at the annual Times Square show, blaming everything from failure of her inner ear monitors to "sabotage" from show producers. "I used to get upset by things. This was out of my control, and had everything not been such a total chaotic mess, then I would have been able to make something happen," the singer told Rolling Stone in an interview published Feb. 21, 2017. "Even the dancers should have stopped dancing and helped me off the f**king stage. I'm sorry. It was a mess, and I blame everybody, and I blame myself for not leaving after rehearsal."
The self-proclaimed elusive chanteuse added, "It's just something where if I can't explain it to the entire world, then they're not going to understand it, because it's not what they do. Just like I wouldn't understand somebody who had a desk job and how to do that. I couldn't. I literally am incapable of being in the real world and surviving."
The mom of two also seemed unfazed by critics of her highly-publicized new relationship with backup dancer Bryan Tanaka, 33. "I don't think we're being public in a way that my relationships have been public before," she said. "I really don't. To me, the best thing of this is to keep it a little more private. But I'm not going to not go places with him and enjoy our lives because everybody thinks, 'Oh, it's too soon!' kind of thing. We all saw the freakin' show," she added, referring to the reality series Mariah's World, which documented his crush on her. "This is not a surprise."