Bravo Fans Tell Nicki Swift Which Real Housewives Of Beverly Hills Feud Is The Messiest - Exclusive Survey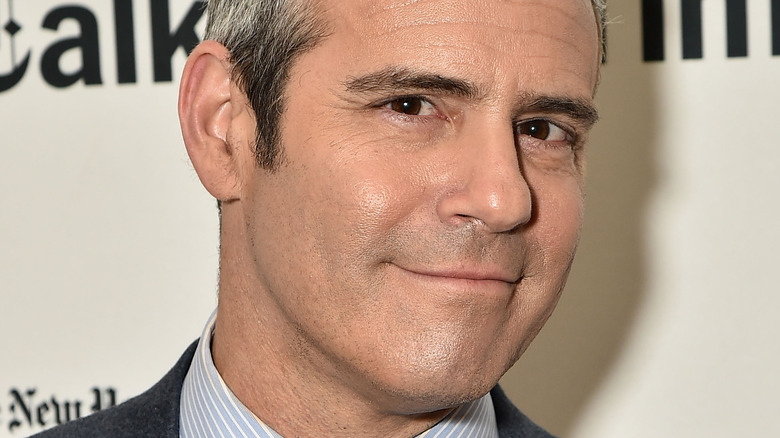 Theo Wargo/Getty Images
So nasty and so rude. 
Ah, "The Real Housewives." The only reality television franchise wherein viewers can watch their favorite band of rich women giggling together one minute and trying to rip each other's faces off the next, all while decked out to the nines in head-to-toe Gucci, Louis Vuitton, Versace, and various other labels and designers.
Over the years the popular franchise has gone on to launch a thousand feuds, a few glasses of wine, and even an entire dinner table complete with food, drink, and all of the accoutrement. Never forget. Alas, there's often been a point of contention among dedicated Bravo fans regarding which Housewives feud they believed proved to be the messiest of them all. (And we don't mean messy as in entire plates of food and glasses of wine being catapulted into the air. We're looking at you, Teresa table-flipping Giudice.) But have no fear! Nicki Swift is here to sort it all out... 
The feud between Lisa Vanderpump and Brandi Glanville takes the cake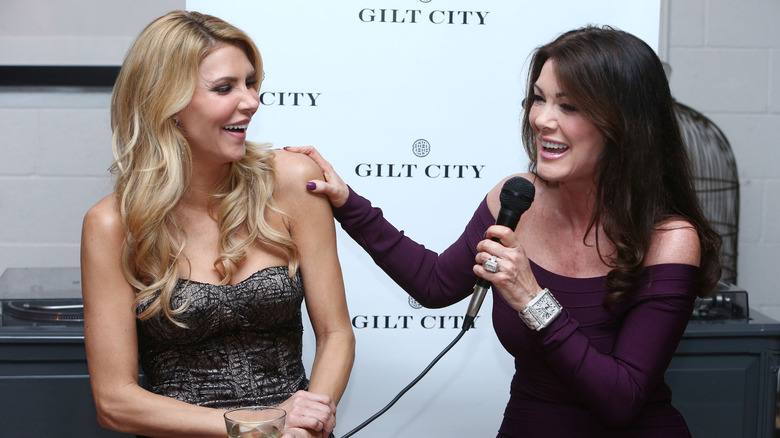 Alexandra Wyman/Getty Images
In a survey completed by 556 people, Nicki Swift found that a little more than 24% of Bravo fans believe that the feud between wealthy restaurateur Lisa Vanderpump and divorced mother-of-two Brandi Glanville proved to be the messiest.
As you may recall, Vanderpump and Glanville became thick as thieves during Season 3 of the show. "She is a kind, compassionate human being, a great mother and I see her interact with the boys that are her life," Vanderpump gushed to OK! magazine in 2012 about her new gal pal. 
Sadly, however, things came to a head between the fast friends during Season 4. Per Bustle, Glanville told cast member and Vanderpump's longtime frenemy, Kyle Richards, that Vanderpump wanted to take her down — a claim that Vanderpump vehemently denied. According to Glanville, once she dared to challenge Vanderpump, things were never the same. "Literally, I spent the past three years being punished for crossing her in a way," Glanville told cast newcomer Denise Richards during Season 9 (via People). "She really in her head does nothing wrong." But that's not all. The day after the episode aired Glanville doubled down on her comments with a scathing tweet wherein she referred to LVP as her "own personal devil." Yikes. Something tells us these two won't be hashing it out over a glass of Vanderpump Rosé anytime soon.