What Really Happened Between Chloe Grace Moretz And Dylan O'Brien?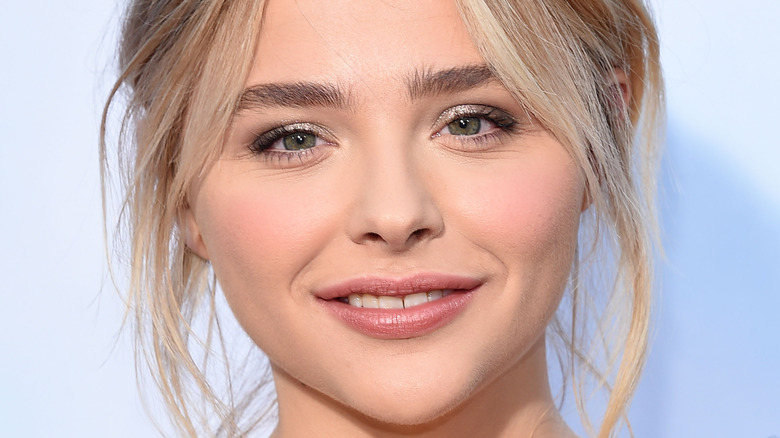 DFree/Shutterstock
Chloë Grace Moretz was once one of Hollywood's most promising young starlets. Her film debut in 2010's "Kick-Ass," at the age of 13 years old, endeared her in the hearts of moviegoers everywhere and preceded a decade of roles that matured as she did. Now, in her mid-20s, Moretz has been attached to a string of movie and TV roles like "Hugo," "The Equalizer," and "500 Days Of Summer," that can easily serve as a launchpad for her future in Hollywood. 
Of course, a well-rounded life includes more than a successful career. There's also family, friendships, and if you so choose, romantic relationships. Over the course of Moretz's time in the spotlight, she's definitely flaunted her romantic relationships as well. The actor's most high-profile romance was with Brooklyn Beckham (the son of David and Victoria Beckham), who  she dated on and off from 2014 to 2018, via Seventeen. And while neither young star confirmed a breakup at the time, Beckham was spotted engaging in some major PDA with model Lexi Wood by April 2018, per The Daily Mail, which Moretz later shared she learned about on social media, per The Times UK, via Elle UK.
In the years since, Beckham has married actress Nicola Peltz, while Moretz has largely focused on her career. However, it appears that Moretz briefly had some sort of romantic interaction with fellow actor Dylan O'Brien, who's best known for his work on "Teen Wolf" and "The Maze Runner."
Chloe Grace Moretz and Dylan O'Brien hung out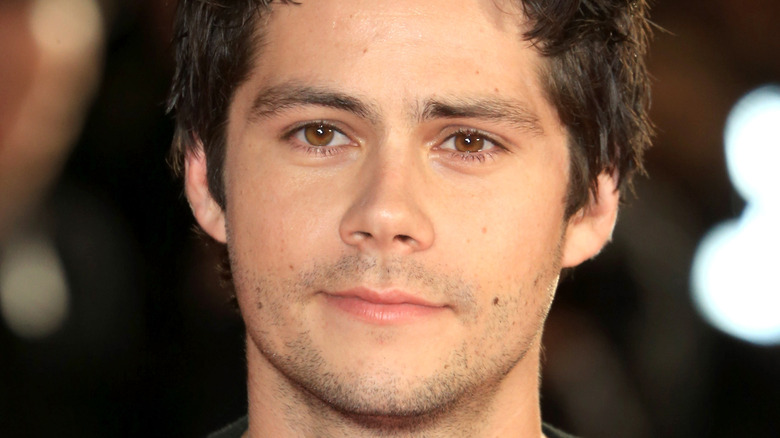 Fred Duval/Shutterstock
 A few months after Chloë Grace Moretz's relationship with Brooklyn Beckham ended, the actor was spotted spending time with Dylan O'Brien in Los Angeles, per Us Weekly. "They went to Avenue together to meet up with friends. They were at Nice Guy for dinner just them two and then came out to Avenue," shared a source with ties to the two stars. Within the same piece, another source clarified that the actors had a "friendly relationship" and that they'd hung out at Nice Guy restaurant "two nights in a row." The source also shared that they didn't arrive together to avoid undue attention, but were "flirty and touchy-feely."
According to People, Moretz was aptly-dressed for the casual outing with O'Brien. Moretz reportedly donned a black dress with lace accents, which she accessorized with a blue blazer. Meanwhile, O'Brien kept things relatively simple with dark pants and a blue shirt. 
Dylan O'Brien once admitted to having a crush on Chloe Grace Moretz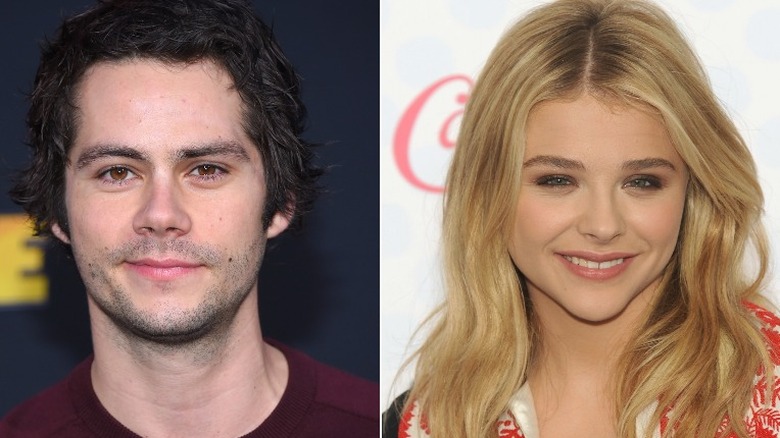 DFree & DFree/Shutterstock
Celebrity relationships have always had a stronghold on society. Whether the celebrity's relationship is secret and mysterious or absolutely public (and PDA filled), the public eats up any bit of crumbs our favorite A-listers throw our way. Sometimes, however, things become a big awkward in the stage before (if ever) the relationship becomes official — particularly, when celebrities interact with their crushes. As was the case in 2011, when Dylan O'Brien made his interest in Chloe Grace Moretz public for the first time. "I wanna give a special shout out to Chloë Moretz because she is the most badass little chick that I've ever seen," O'Brien shared with Hollywire. "What she did in 'Kick-Ass' is amazing and I have a crush on her."
At the time, unbeknownst to O'Brien, Moretz, is six years younger than him, was only 14 years old. Once O'Brien found out, he walked back his statements in a follow-up with Hollywire in 2012. "I recently Wikipedia-ed Chloë Moretz and I saw how old she was," shared the actor. "So I would like to take it back and retract and say that I think Chloë is a very cute and talented girl. I don't have a crush on her."