Brooklyn Decker Welcomes Second Child With Husband Andy Roddick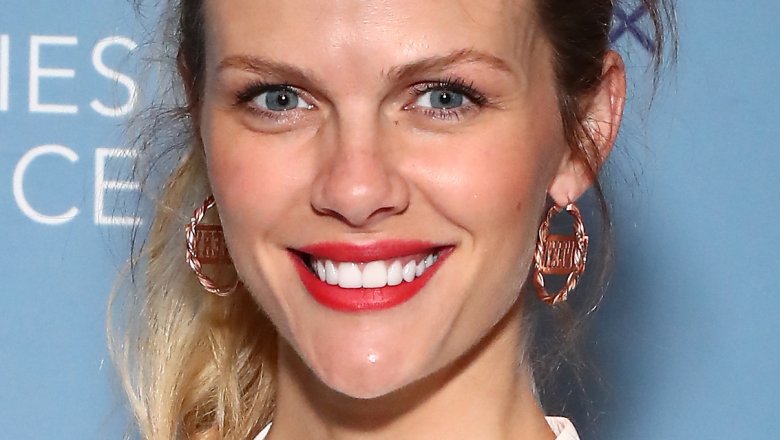 Getty Images
The Grace and Frankie actress just gave birth.
On Wednesday, Jan. 3, 2018, Brooklyn Decker shared a photo of herself holding a newborn baby, revealing the arrival of her second child with husband and professional tennis player Andy Roddick. But rather than post a sappy birth announcement, Decker's Instagram gave followers a peek into her somewhat chaotic life. "A newborn, a toddler, a dog in a cone, a dog with a tumor but I'm having a good hair day so it's fine we're fine I'm fine," she wrote alongside the photo, which showed her dog sitting nearby with a clear cone around his head.
Decker and Roddick are already parents to 2-year-old son Hank, who was born in October 2015.
As Nicki Swift previously reported, Roddick announced that he and Decker were expecting another kiddo with Decker back in July. At the time, he praised Decker while accepting an award at the International Tennis Hall of Fame.
"Brook, I don't know how you juggle it all," Roddick stated. "I see it every day and it still doesn't make any sense to me. You're an unreal artist, businesswoman, mother, wife, sister and friend. You hear a lot of guys who find it very tough to walk away from professional sports. You're the reason why my personal transition into a quasi-normal, everyday life has been gratifying and full."
He continued, "Hank will someday realize how lucky he is," adding, "Our daughter that's coming will also realize she has the best mother on earth. Simply, thank you for being you."
While we wait for more info about Decker and Roddick's growing family, read all about the strangest celebrity baby announcements ever been made.