Pregnant Khloe Kardashian Talks Staying In Shape, Self-Care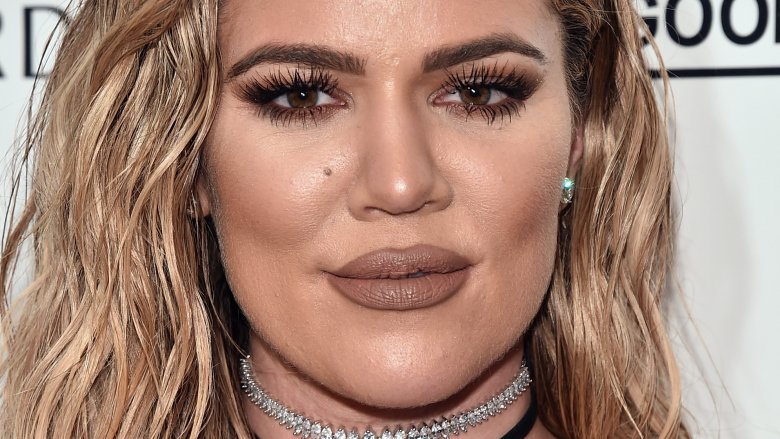 Getty Images
The Keeping Up With the Kardashians star is all about self-care.
Khloé Kardashian took to her website on Wednesday, Jan. 3, 2018, to reveal how she plans to stay healthy throughout her pregnancy.
"For me, health and wellness resolutions are especially important this year. Being pregnant, it's a whole different type of self-care," the mom-to-be wrote (via Entertainment Tonight). "I still exercise to maintain my sanity and also to feel good about myself, but my workouts are not as intense as they once were. I'm also eating differently because, of course I have cravings, but I want to make sure I'm supplying my baby with the proper nutrients."
"I'm focused on being healthy mind, body and soul for myself and the baby—but man, I can't wait to be a beast in the gym already, LOL," the Revenge Body star continued. "Still, for as active as I have been during my pregnancy, I feel great. So my new year's resolution will be to stay as healthy mentally and physically as I can!"
As Nicki Swift previously reported, Kardashian was recently forced to defend herself after online haters shamed her for working out while pregnant. "My doctor has instructed me to [exercise]," the Good American businesswoman hit back. "Why does everyone on social media think they are a physician?? Why would I do anything to do that? If you don't know mind your business."
"For the ones who think they are physicians all of a sudden but MY doctor and I communicate and my workouts are cleared and highly recommended," the 33-year-old added. "Thanks kiddos! Don't make me stop sharing s**t."
Following months of speculation, Kardashian finally confirmed her pregnancy in December 2017. She is expecting her first child, reportedly a baby boy, with her NBA star boyfriend, Tristan Thompson, and is a little over six months along.
While we wait to hear more baby news from the reality star, read up on the truth behind Khloé Kardashian's difficult journey to motherhood.