Anne Heche's Estate Feud Continues To Get Even Messier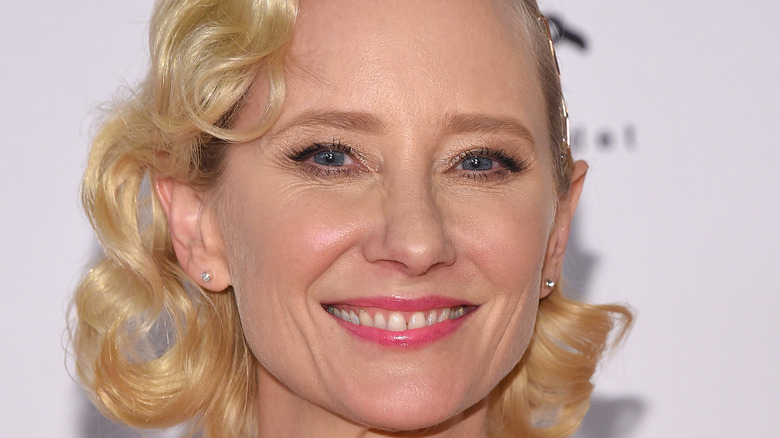 DFree/Shutterstock
Given that the late Anne Heche reportedly lacked a will at the time of her August death, the battle over her estate has quickly gotten contentious. The two contenders for control? Her ex-boyfriend, James Tupper, and her 20-year-old son, Homer Laffoon (whom she shares with ex-husband Coleman Laffoon). Homer filed his petition first in late August, but Tupper quickly followed up in September, citing in a legal filing, via TMZ, that Heche had expressed her wish for him to take over. Specifically, Tupper referenced an email the actor purportedly sent him in 2011, in which she seemingly wrote, "FYI in case I die tomorrow and anyone asks. My wishes are that all of my assets go to the control of Mr. James Tupper to be used to raise my children and then given to the children." 
Additionally, Tupper claimed new accusations against Homer, including that Homer was too young, unemployed, and estranged from Heche at the time of her death. Ultimately, as Ryan Sellers, founding partner at Dallas, Texas firm Hales & Sellers PLLC, exclusively told Nicki Swift, it's unlikely either party will end up on top. After a court hearing to determine the validity of Homer's petition, Sellers expects "the estate to end up with a neutral third party as its principal administrator." The legal battle is far from over, however. A new development has unfolded, with Homer making multiple bold claims. 
Anne Heche's son scoffs at James Tupper's claim to a will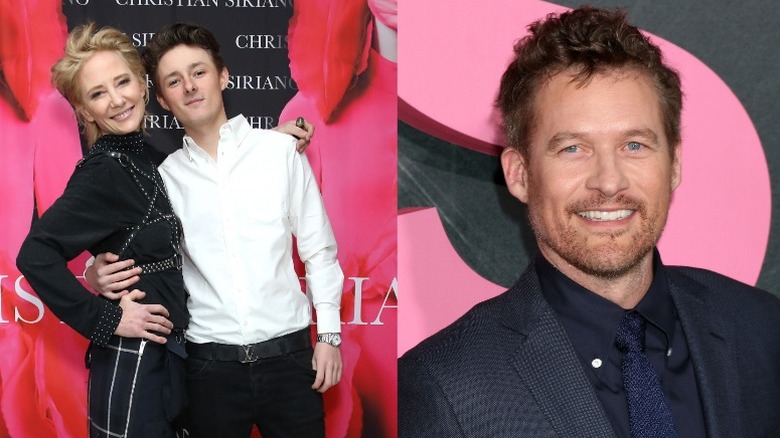 Kathy Hutchins/Shutterstock & Rachel Murray/Getty Images
Anne Heche's son, Homer Laffoon, has fired back at her ex-boyfriend James Tupper in the latest feud over Heche's estate. Laffoon called foul on the premise of Tupper's mid-September legal filing, in which Tupper claimed Heche once wrote in an email that he should be the "executor of her estate," per Page Six. According to Laffoon, the 2011 email doesn't meet the legal requirements for "a valid formal witnessed will." As Laffoon argued in new court documents, it "was not signed by [Heche] and does not have two witnesses who signed the document during [her] lifetime." Furthermore, he claimed Heche was known to "send emails such as the one attached ... when she was faced with uncertainty," citing a similar 2020 email to her bookkeeper after she contracted COVID-19. 
As Heche's oldest son noted in his new filing, she and Tupper had an "acrimonious" split in 2018, one that left them battling for child custody in 2020. In court papers obtained by the Daily Mail that year, Heche claimed her ex, who is the father to her younger son, Atlas, had changed the keys and security code to a house they still shared. This oddly echoed a claim Tupper made recently about Laffoon. At the time, Tupper emailed Heche's lawyer about the "Donnie Brasco" star, writing, via RadarOnline.com, "I truly do not understand this drama and hope it isn't linked to extended drug use."