The Tragic Plane Crash That Killed Reba McEntire's Band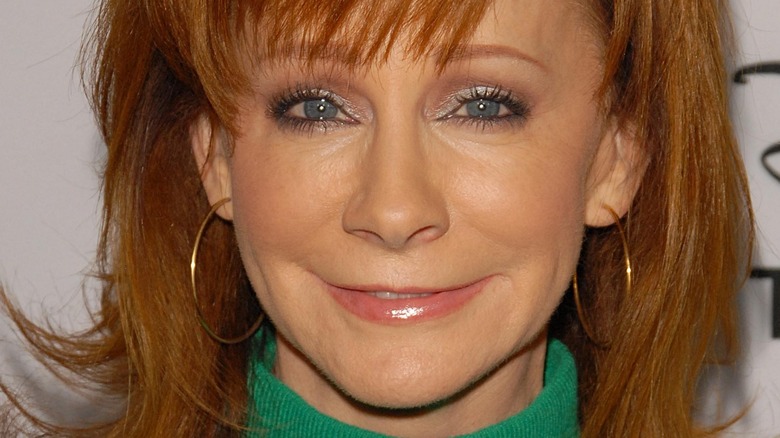 s_bukley/Shutterstock
The plane crash killed many members of Reba McEntire's band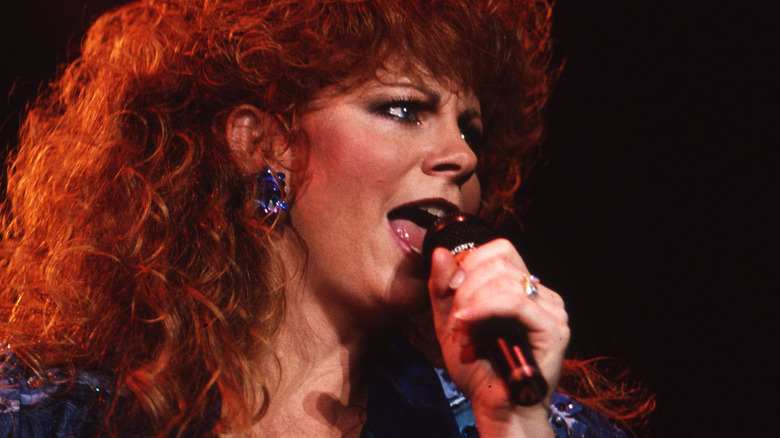 Beth Gwinn/Getty Images
By the early 1990s, Reba McEntire had already established herself as a force to be reckoned with in the country music scene. Unfortunately, she was about to experience a devastating tragedy that would stay with her for the rest of her life. "It was March of 1991, and we were playing a private show in San Diego, California," she recalled on an episode of "Oprah's Master Class." McEntire, then-husband Narvel Blackstock, and her stylist opted to stay overnight, while the rest of her band headed to Indiana, where she was set to perform the next day.
The band departed in two aircraft, but one would never arrive in Indiana. "One of them took off, and when the other one took off, the tip of the wing of the airplane hit a rock on the side of Otay Mountain," she recalled. According to the Associated Press, the plane crashed, killing all 10 people on board, including seven members of the singer's band and her road manager. "It was the worst thing that's ever happened in my life," McEntire said of the tragedy.
McEntire said her husband returned to their hotel room early in the morning to deliver the harrowing news. "He said one of the planes had crashed," she recalled. "I said, 'Are they OK?' He said, 'I don't think so.' ... So in my mind, any minute now, we're going to get a call that they're all right, but the call never came."
Reba McEntire's still devastated by the accident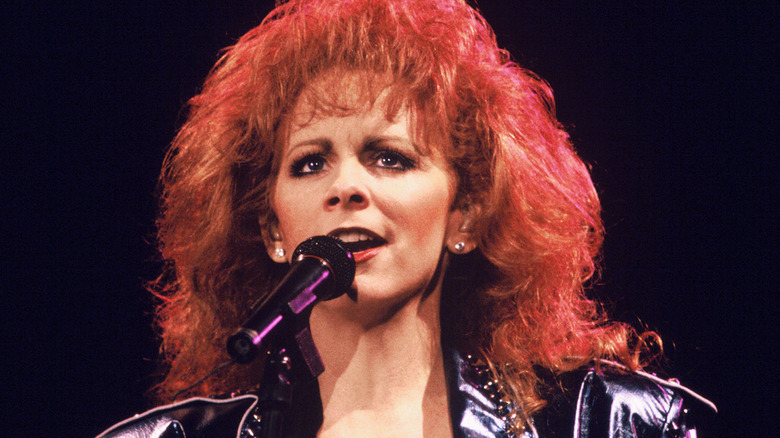 Tim Mosenfelder/Getty Images
As Reba McEntire told "Oprah's Master Class," what followed was an outpouring of support from those in the country community, including Dolly Parton and Vince Gill, who offered up their bands and services so she could close out the last leg of her tour. However, the singer believed "nobody could replace the ones that we loved so much that we lost." McEntire said the deadly crash also left her questioning her faith. "That's one of the questions I'll ask God when I get up there: Why'd you take them so quick? They had so much more to give, and we had so much more to learn from them."
Even after all these years, the memories of that tragic crash are still fresh in the mind of the Country Music Hall of Famer, who recently took to Facebook to mark the 31st anniversary of the accident. "Once again, the world doesn't stop for my broken heart," she wrote, adding that "we love you and miss you."