Kathy Najimy Filmed Hocus Pocus 2 While Dealing With This Serious Injury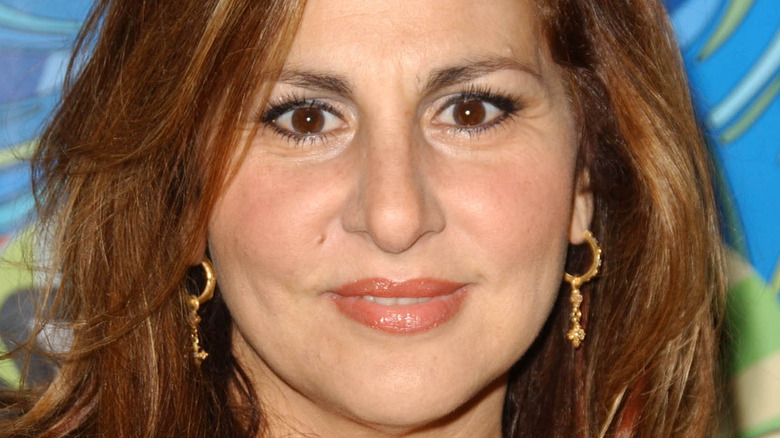 s_bukley/Shutterstock
Almost three decades have passed since the original "Hocus Pocus" came out in 1993. Now, the original cast members have reunited for "Hocus Pocus 2." Bette Midler, Sarah Jessica Parker, and Kathy Najimy are back playing their roles as witchy sisters Winifred, Sarah, and Mary Sanderson, respectively. Along with "Hocus Pocus," Najimy is also known for her roles in "Sister Act" as the bubbly nun, Sister Mary Patrick, and the 2011 holiday movie "Deck the Halls."
In an interview with CBS News, Najimy said of returning to her role as Mary, "It just came back." She also celebrated having more diverse cast members this time around than the original. "The world has always looked like that but it's not ever been on TV," to which Midler concurred. While the first "Hocus Pocus" didn't do so well at the box office, Najimy is unconcerned with numbers. "I personally don't have any pressure because you do a lot of projects and then you leave and you go on to the next one," she told USA Today. However, Najimy may have had to put work on pause after wrapping the "Hocus Pocus" sequel to heal from an injury she acquired during a break from filming.
Kathy Najimy filmed Hocus Pocus 2 with a broken rib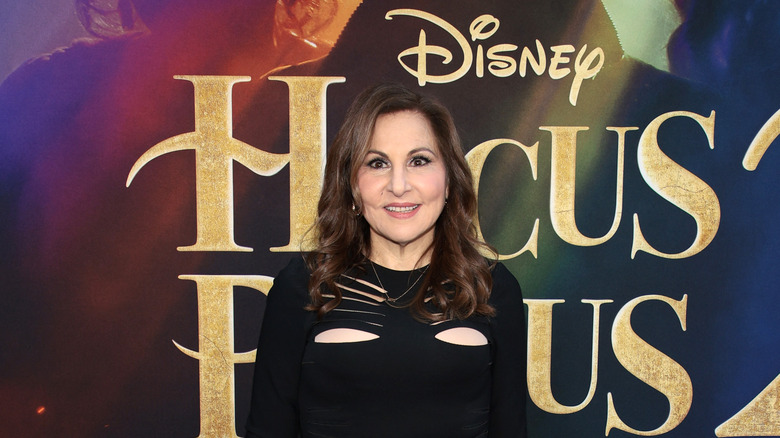 Dimitrios Kambouris/Getty Images
No one can say that Kathy Najimy isn't dedicated to her craft. While filming the second half of "Hocus Pocus 2," Najimy broke her ribs while on a holiday break. She described going to a friend's house and seeing an inversion chair. Having one at home already, she wanted to try it out. However, the chair proved to be tricky for Najimy. "It flipped up, my foot didn't quite make it into the thing ... and I fell like an accordion. And broke my rib," she told People. 
Najimy's injury didn't deter her from doing stunts, especially flying. "I love heights, I love to be scared, I love the whole thing," she shared with the publication. "I kept saying, 'More, keep me up.'" Despite her love of flying, Najimy had to stay in character and act with more trepidation. In an archived press release, the original film's choreographer, Peggy Holmes, had the actors fly according to their character traits. "Mary is more cautious. Like a good driver, she signals with her hand. Mary is the safe and steady flier," she described. 
Like Najimy, Sarah Jessica Parker shared her love of doing her own stunts. "We spent about four weeks working on flying and worked on it when the camera's not rolling," she told ET in 2018, commemorating the film's 25th anniversary. "I do my own stunts in this and it's just been great fun." While the two actors may have enjoyed being daredevils, Najimy definitely gets extra points for doing her stunts with a broken rib.